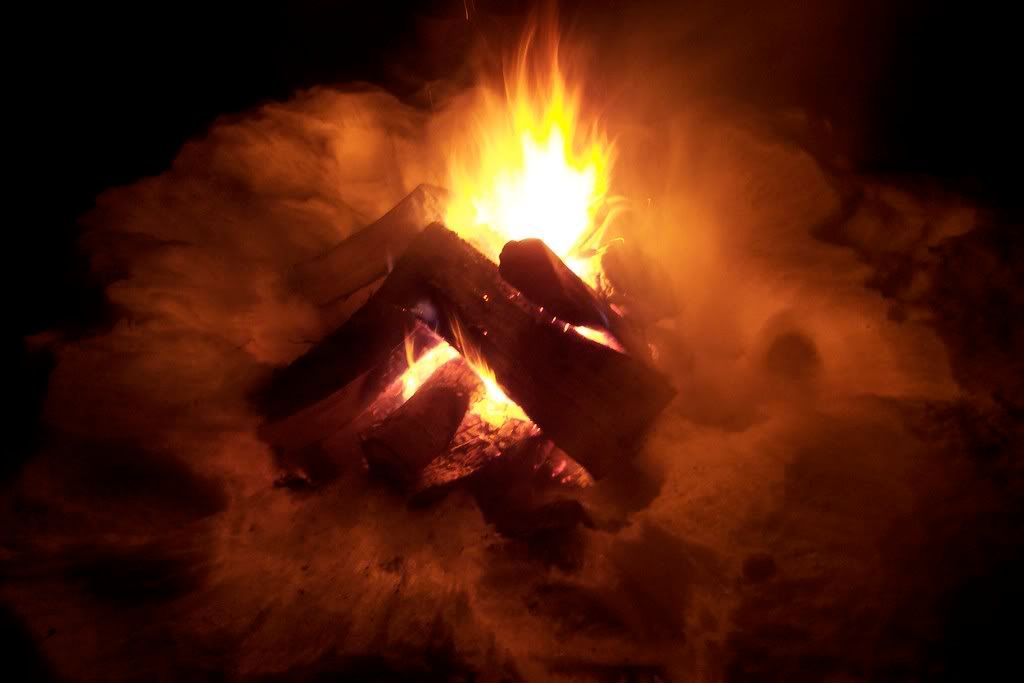 This weekend, I attended Kindling Words, a retreat for published authors, illustrators, and editors of children's books. KW is a little difficult to describe because the whole is so much more than the sum of its parts. There were workshops and readings and informal discussion. There was also painting, yoga, South African drumming, a January bonfire, writing time, and lots of dessert. Together, it added up to four days of magic.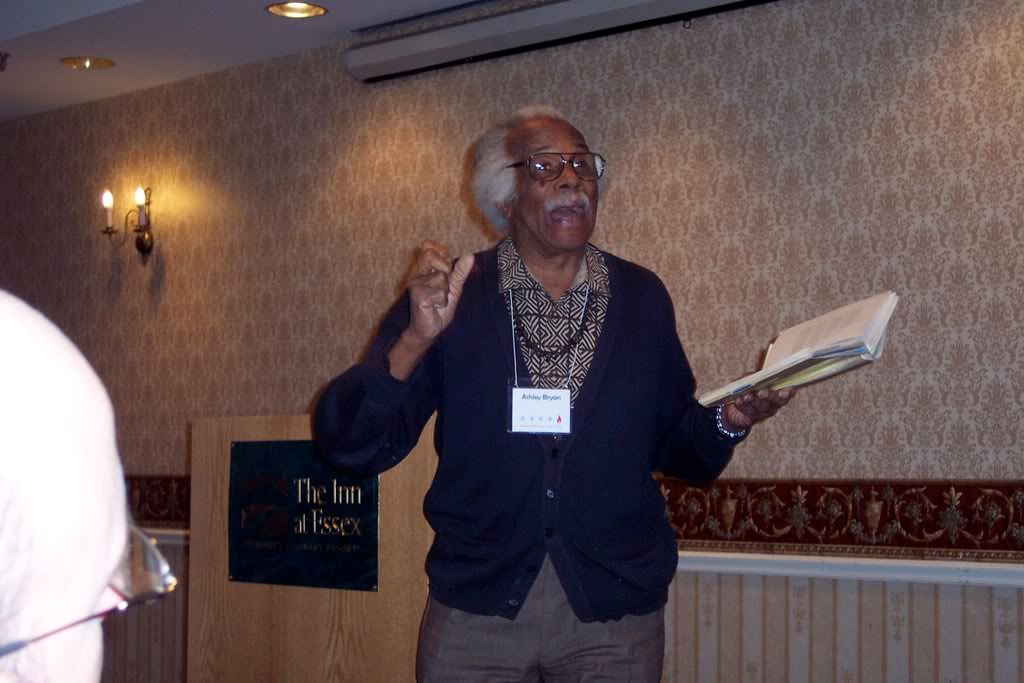 Keynote speaker and Renaissance man Ashley Bryan kicked off Friday night with amazing performance poetry.
Authors Sibby Falk, Kathleen Blasi, and Eric Luper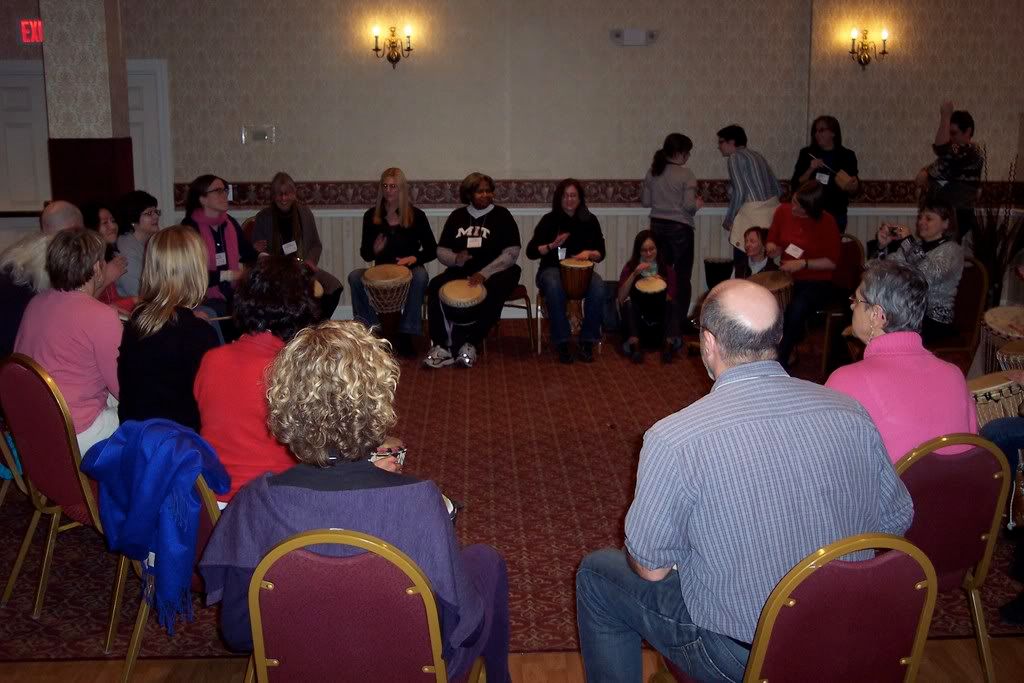 A Kindling Words community drum circle

That's Cinda Chima drumming on the left, Eric Luper on the right, and Janni Lee Simner with another nifty percussion instrument in the background.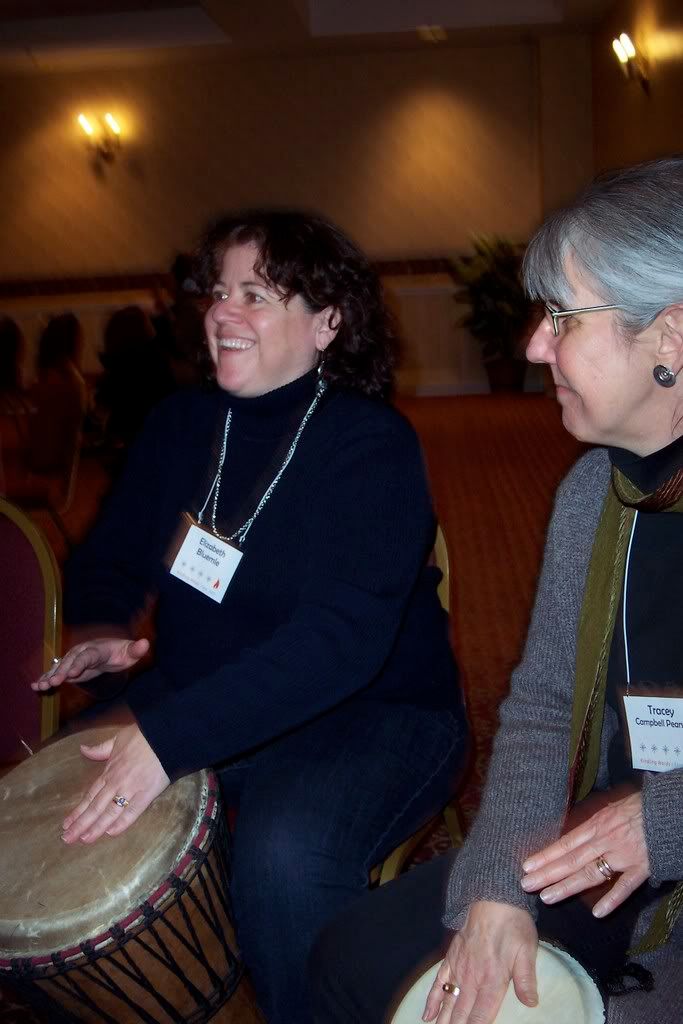 Elizabeth Bluemle and Tracey Campbell Pearson


Mary Jane Begin, Christine Taylor Butler, Sarah Littman, and Rotem Moscovich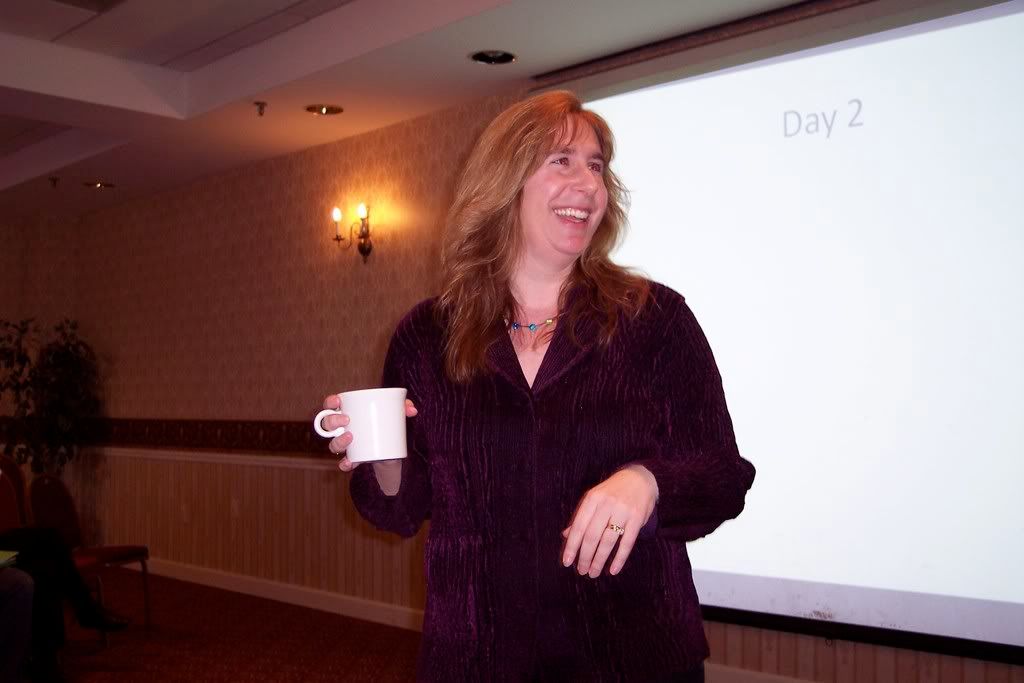 KW co-director Tanya Lee Stone

Author strand leader Nancy Werlin

KW Bonfire Magic… That's Alvina Ling of Little Brown in the gray coat with the hood, either warming her hands or conducting the chorus of campfire songs.
KW legend holds that a wish for the coming year tossed into the bonfire will come true. This worked for me last year, so I found myself feeling very superstitious and made sure to bring my wish-paper to the fire again.

My critique buddy, Eric Luper, is the author of BIG SLICK and the forthcoming BUG BOY (FSG – July, 2009). Doesn't he look like he's wishing for July weather in this picture?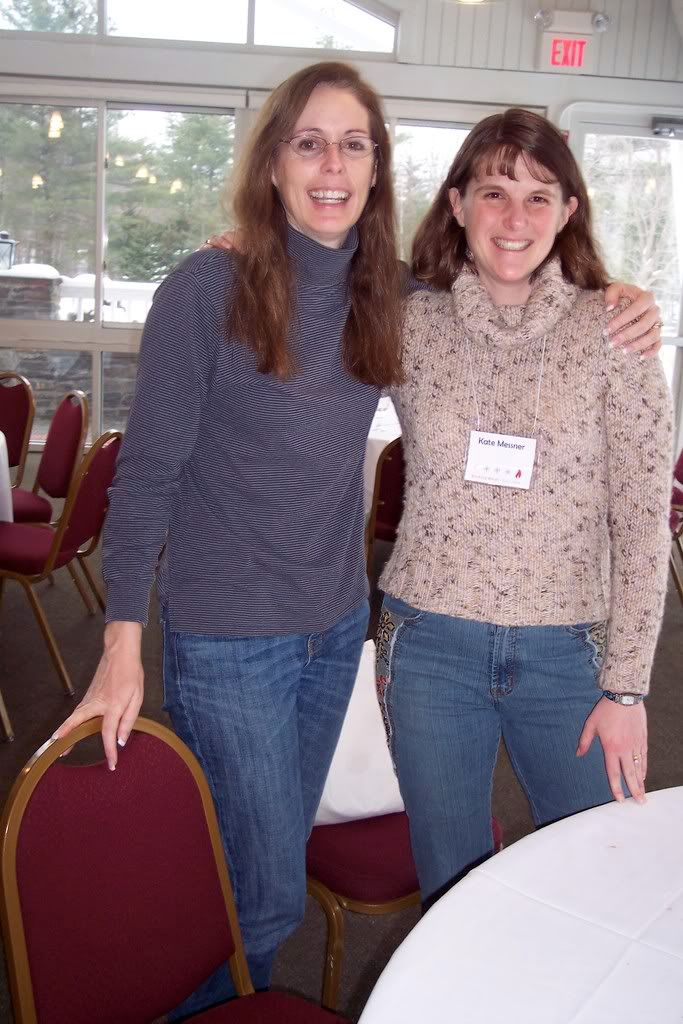 That's me on the right, smiling to be hanging out with Laurie Halse Anderson, who led last year's KW author strand.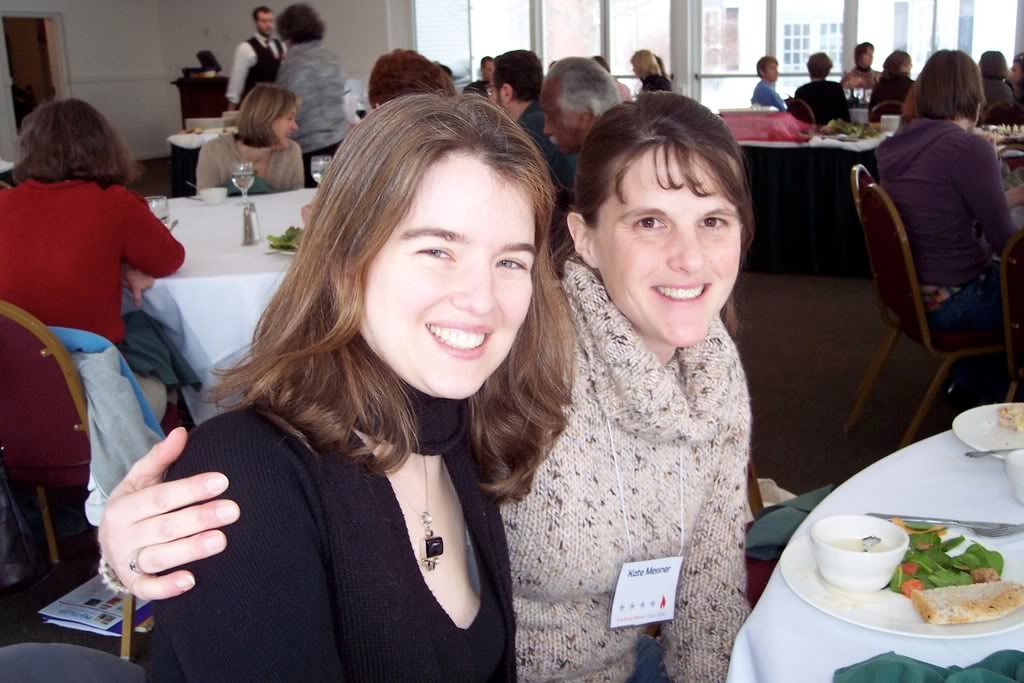 Here I am with Ammi-Joan Paquette, who was my very first Kindling Words friend last year. Her first picture book, A TIPTOE GUIDE TO TRACKING FAIRIES, comes out this spring with Tanglewood Press!

I took a seat next to this author at dinner the first night of the retreat, took a look at her name tag, and gasped. "I read your book at least 700 times when my son was a toddler!" This is Lindsay Barrett George, author/illustrator of IN THE WOODS: WHO'S BEEN HERE, which my son loved and asked for over and over and over again. I am always so happy when the person behind a beloved book is as delightful as the book itself.
Another retreat highlight for me was meeting my brilliant editor for OVER AND UNDER THE SNOW, Melissa Manlove of Chronicle Books, who was here for the editor strand. We've been working on our book together since last spring but hadn't met in person until I got in line behind her to check in on Thursday.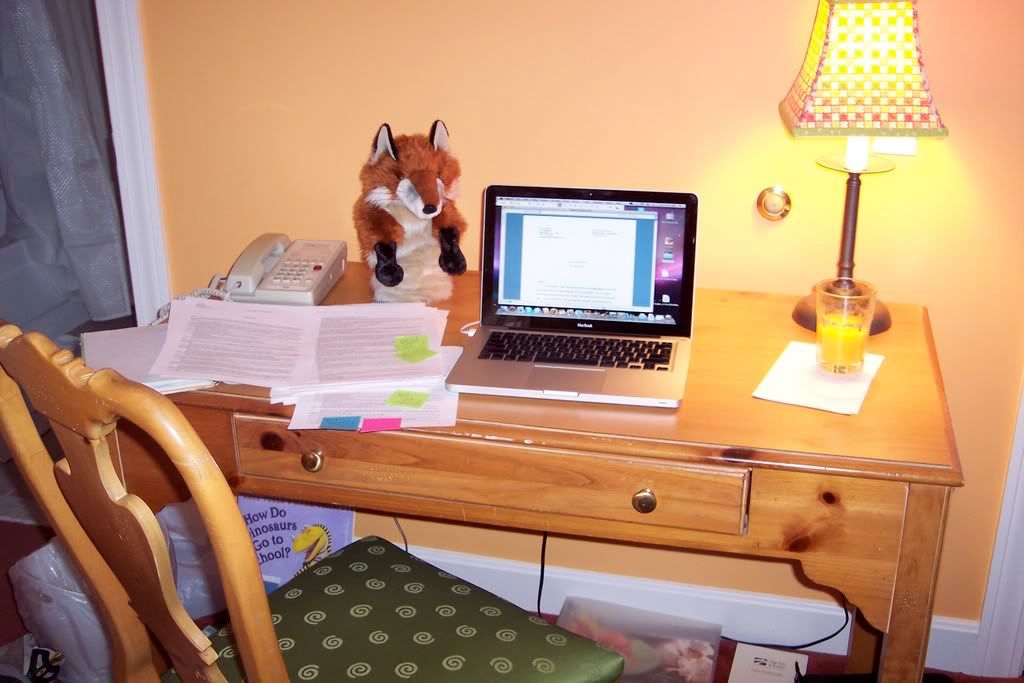 The retreat included big chunks of writing time, too. This was my revision hangout, complete with a mascot (he stowed away after my Thursday school visit) to make threats. "Get back to work or I will bite you!"
He even helped out with the revision from time to time when I needed a break.
Everyone is so helpful at Kindling Words!
A couple people were curious when I mentioned I'd take a ferry part of the way home today. Someone (maybe Janni?) asked how the boats get through the ice on Lake Champlain. They have ice cutters on the front, so there's always a channel in the lake where the ferry passes. It looks like this…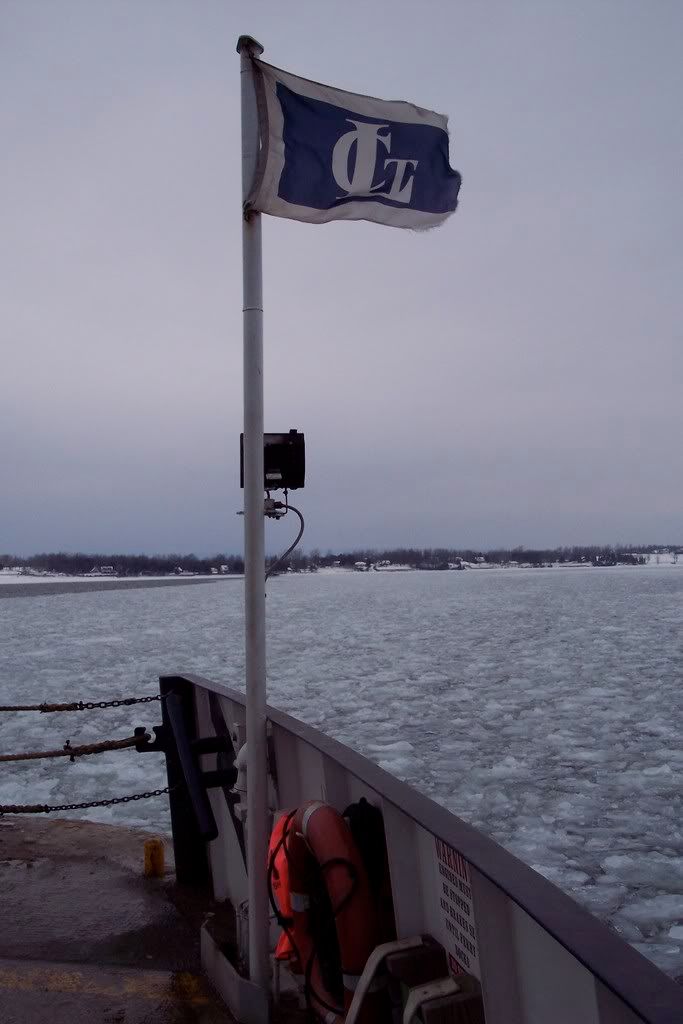 .

On my drive home, I saw some snow kiteboarders out on one of Lake Champlain's frozen bays. They were buckled into snowboards, holding tight to enormous, colorful kites and flying across the snow, their sails full of wind. Heading home from Kindling Words, I knew exactly how they felt.