Where I live, these early April days caught between winter and spring bring a sweet gift.
Cold nights and warm days mean the sap is running in the sugar maples, and that means old-fashioned pancake breakfasts that put the fanciest hotel brunch to shame.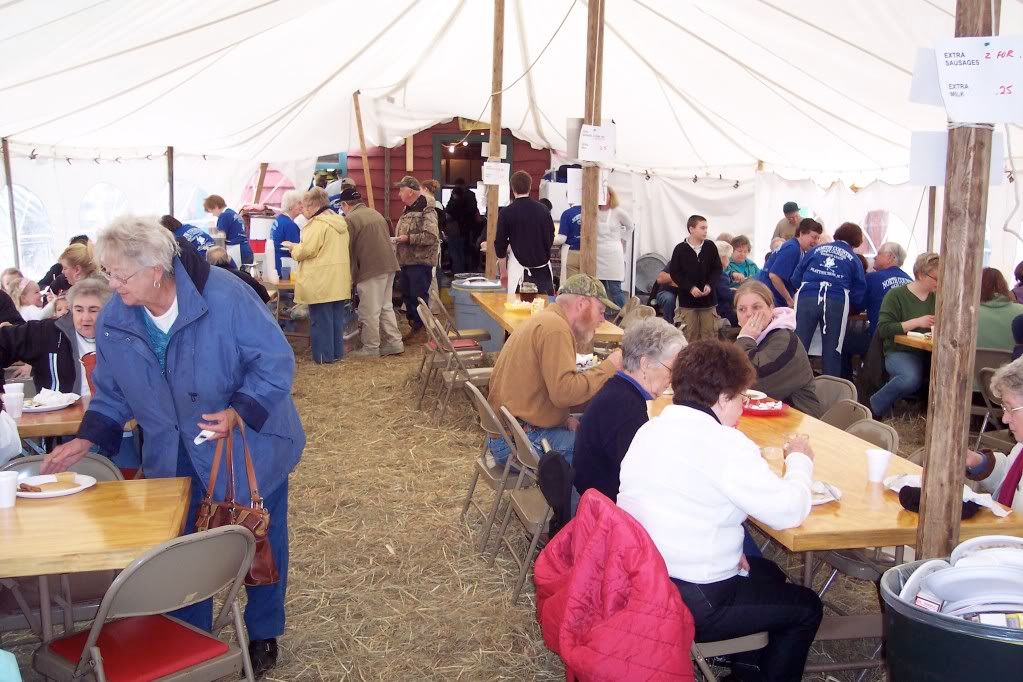 We had our annual pancake feast Saturday at Sanger's Sugar House, where five dollars bought all the pancakes you could eat, plus homemade sausage, applesauce, milk, and coffee. They put up a big tent attached to the sugar house. And yes…that's hay on the ground. It's so you don't get your shoes all muddy.
I love events like this, that are so much a part of a place, and I love the details they can add to the setting of a book. I was so wishing I'd remembered my notebook Saturday, especially since my new middle grade novel SUGAR ON SNOW is about a girl who lives on a maple farm. The manuscript is off my desk for the moment and out on submission with one of my editors, but while I wait for news, I'm already thinking about that next round of revisions. I scribbled down tons of notes when I got home. The fresh summery smell of that hay. The aluminum pie plates they use to keep the pancakes warm while they go around to see who wants seconds. How after a while, just about everything feels sticky with syrup. And how the sweet smell of that syrup stays with you, even as you head back outside into not-quite-spring.