I'm off again on my SUGAR AND ICE blog tour, where I'll be visiting these great bloggers today:
Ice Mom, where I answer questions about the figure skating inspiration & research behind SUGAR AND ICE.
The Reading Zone, where we talk about writing, reading, revision, and snacks. (She is a woman after my own heart.)
Jo Knowles, where I share advice for reluctant writers (aren't we all sometimes?)
Jennifer Bertman's Creative Spaces, where you can learn about how and where I write (and see my writing room!)
Here on the book blog, I thought I'd share a taste of the holidays my family enjoyed on a quick day trip to Montreal's Atwater Market this weekend. Just being around all these trees put me in the holiday spirit!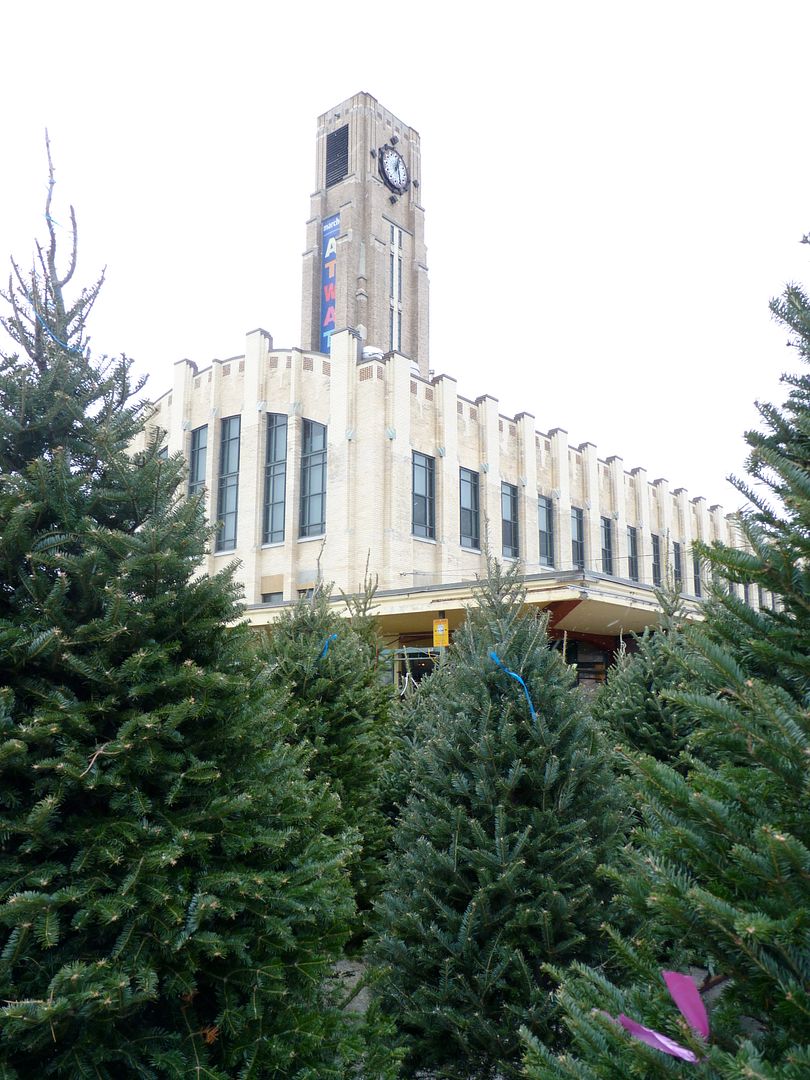 You have to love a city where people are hardy enough to shop for produce outdoors in December.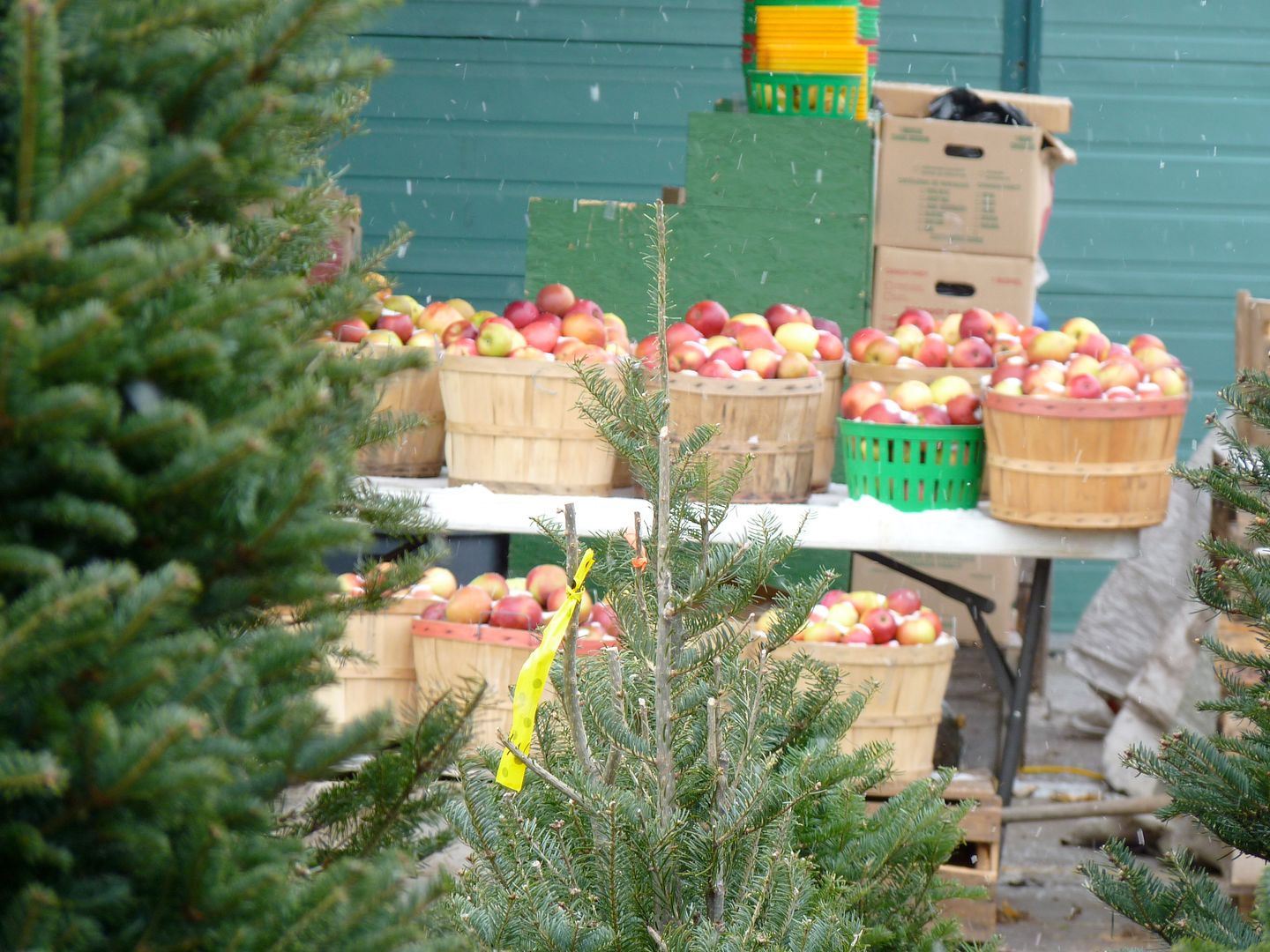 Yes, that's snow on the apples!
The indoor part of the market was decked out in its holiday best, too.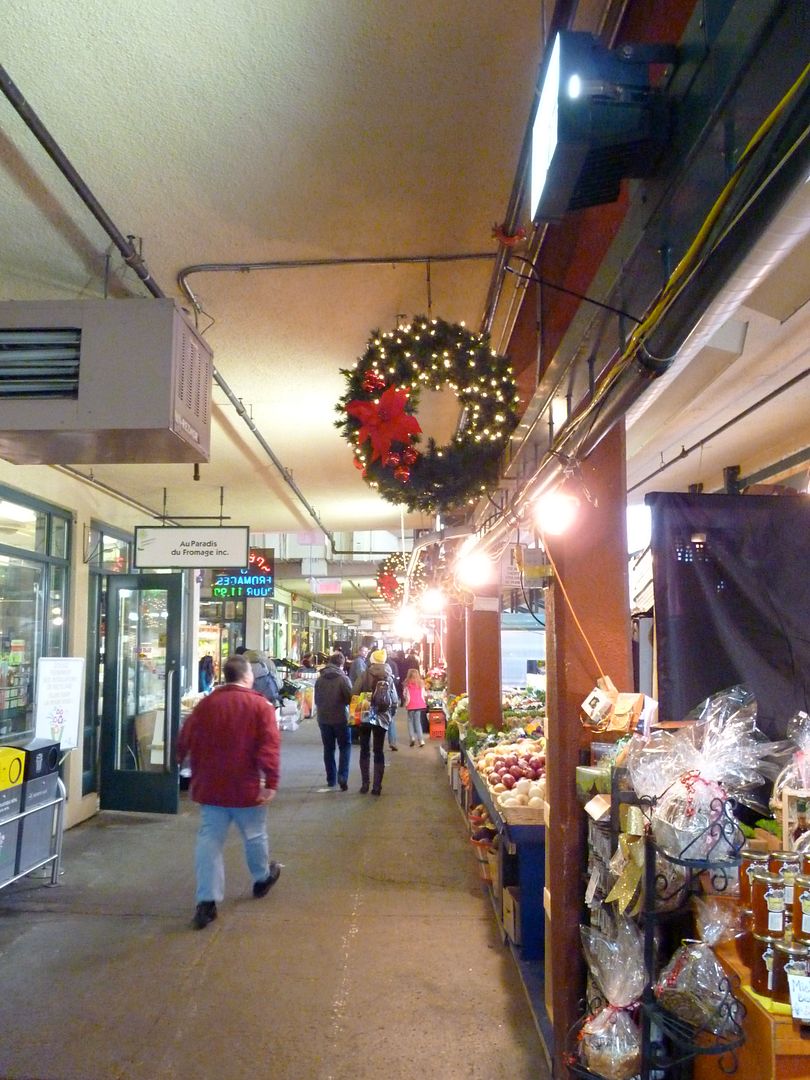 Here's one of our favorite shelves in the whole place…in a shop that sells about a million kinds of olive oil.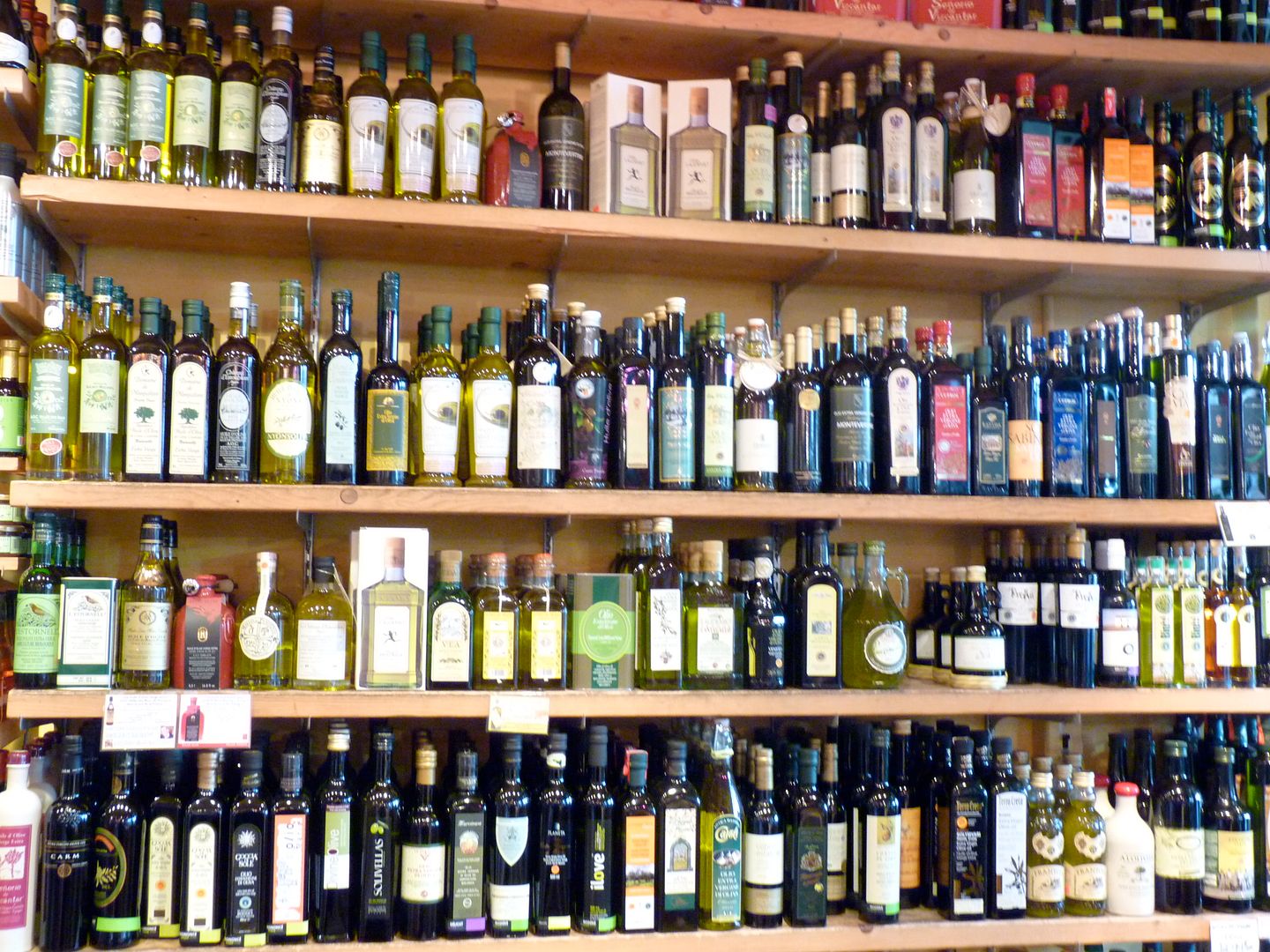 It's topped only by the bakery that we saved for our last stop, followed by a car ride home in which my husband and I engaged in the great croissant debate.
Husband: Why would someone put chocolate in a croissant?
Me: Why would someone eat a croissant without chocolate when there's a chocolate-filled one right next to it?

Feel free to share your thoughts on this important matter in the comments…
Hope you had a great weekend, too!