I've spent the past week and a half:
wrapping and unwrapping gifts.
baking and eating cookies.
playing Monopoly, Apples to Apples, CatchPhrase, and a strangely addictive Nerf target shooting game.
ice skating.
visiting with my parents, who made our whole Christmas by coming to visit.
getting ready for my husband's family, a great number of whom will arrive to ring in the New Year with us in festive, noisy fashion tomorrow.
reading grownup books (I just got an ARC of Jamie Ford's HOTEL ON THE CORNER OF BITTER AND SWEET, and it's delicious so far.)
reading kids' books (E and I are in the middle of THE MAGIC HALF by Annie Barrows and loving it.)
hanging out on the sun porch, which is a treat because we don't always keep it heated in the winter time and because it has this view on winter mornings before anyone else is awake.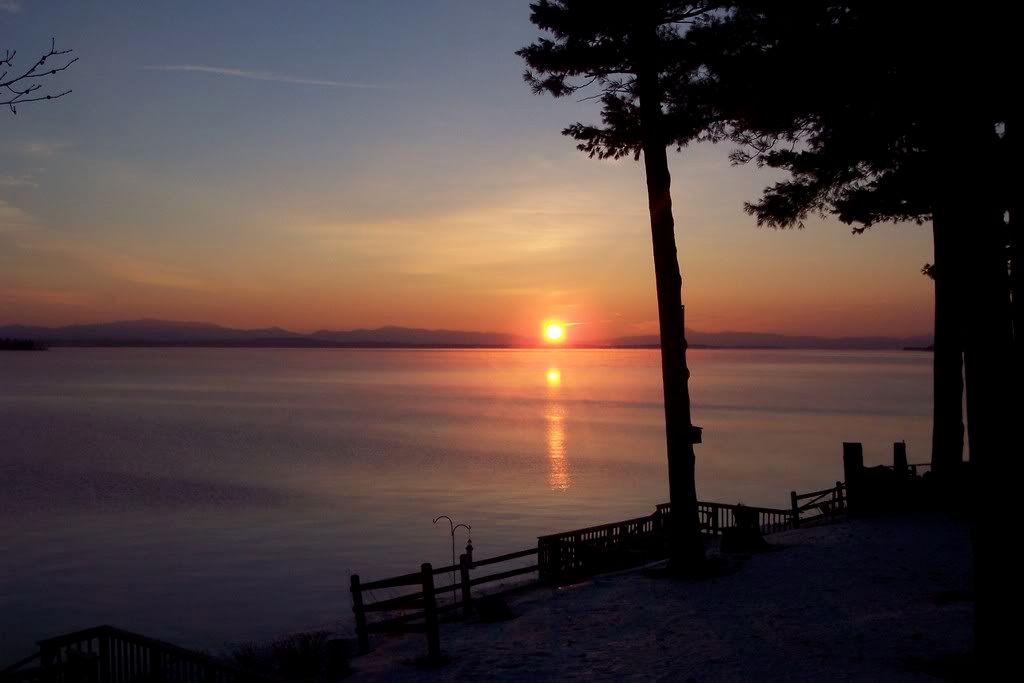 And writing! The sun porch has been my office this week. I finally finished my new MG novel, SUGAR ON SNOW. Those of you who took part in JoNoWriMo might remember that I meant to have the draft done by November 30th. Then I meant to have it done by December 23rd. Instead, I wrote the last chapter just after midnight on December 27th. But it's done before 2009, and that makes me very happy. Anyone want to join me in a January Revision Club?
I hope your holiday season has been wonderful and fun and restful. Happy New Year! And may 2009 be the year all of your wishes come true.