…because I got the final cover for Champlain and the Silent One today, and Fabulous Zach at North Country Books gave me the okay to share it!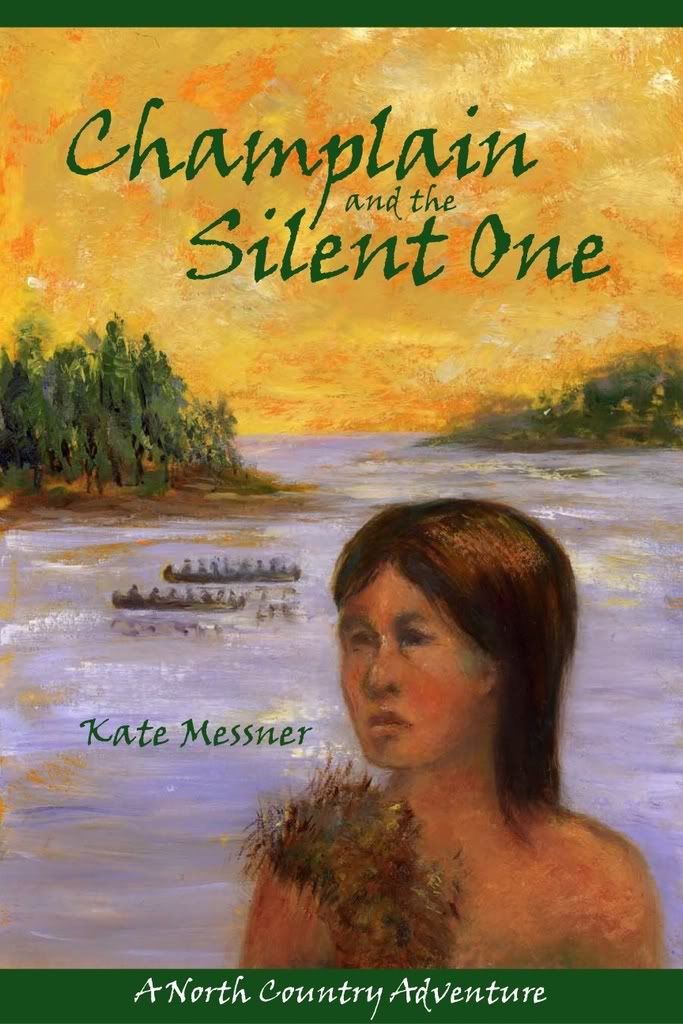 New book covers make me positively giddy. I haven't talked about this one in a while, so I'll share the blurb, too:
His tribe calls him Silent One. He hasn't spoken since his uncle died fighting the Iroquois. But in the winter of 1609, a new language echoes through the north woods. Samuel de Champlain and his Frenchmen speak of friendship and promise to help Silent One's people fight their enemies. This time, Silent One must join the war party, journey far from home, and find his voice to save his brother and his own spirit.

~Champlain and the Silent One, September 2008
New blog readers might not know that my mom, Gail Smith Schirmer, created the paintings for the covers of both Spitfire and this new book. Her work can be seen in the Pat Rini Rohrer Gallery in Canandaigua, NY and here on her blog – gailschirmer.