This morning, when it was still dark, my kids and I walked to the neighborhood community center that serves as our polling place. On the way there, we talked about how voter turnout today will likely be higher than in any modern election. Seven-year-old E, scuffing her feet through the leaves along the curb, wanted to know what that meant.
"That more people who are allowed to vote will actually show up and vote today," I told her.
She stopped. "You mean some of them don't?"
We talked about countries where things are different, where the right to vote is much newer and never taken for granted. And then we turned the corner to the park and said hello to the election volunteers who had just unlocked the door. I was the fourth person in line to vote.
One of the things I love about Election Day is the way it brings us all together. As promised…here's my celebration of all of our VOICES AND VOTES — a picture of me outside the polling place next to the playground. You can see the light is on inside. There's just one voting machine — the old-fashioned kind where you pull the levers. It will be replaced by a new, electronic one next year, but today, pulling the lever was just right.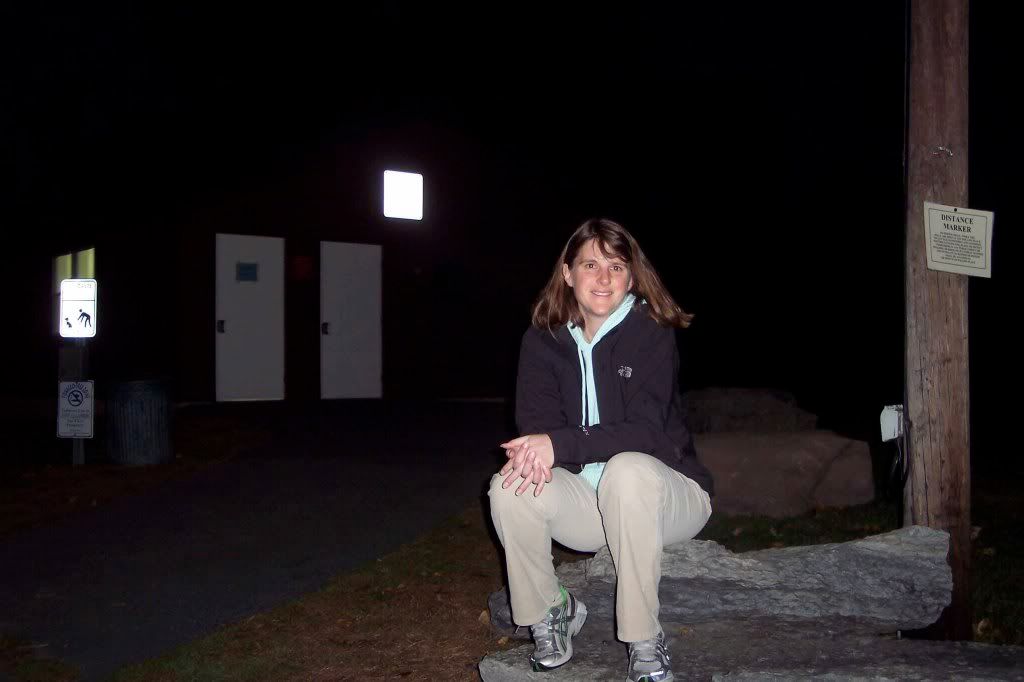 By the time we walked back home this morning, it was getting light.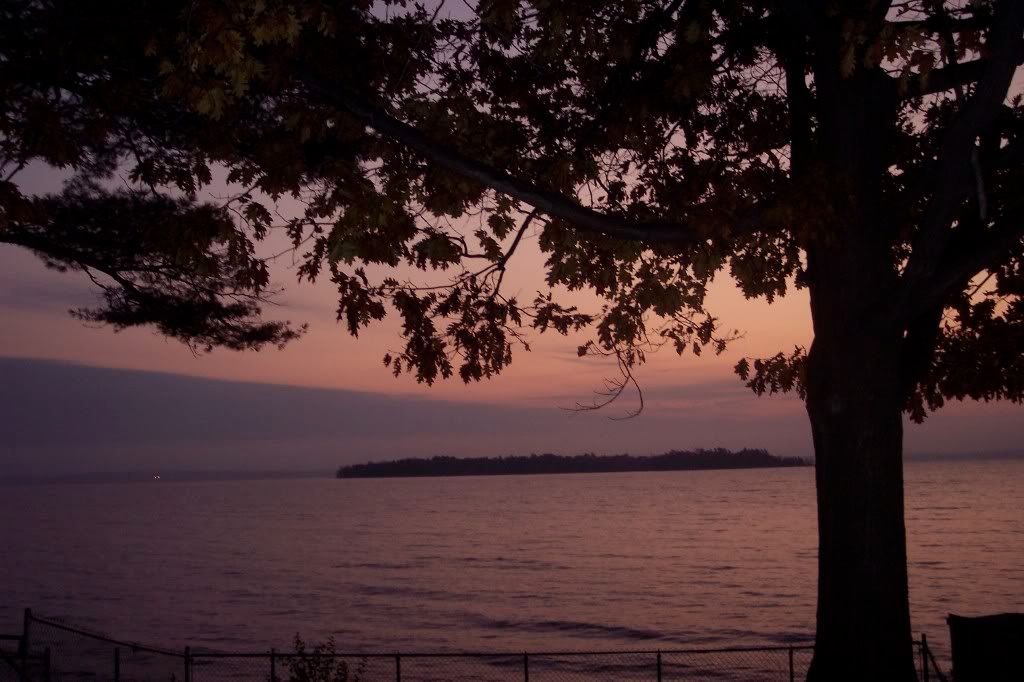 It's time to get the rest of the day going now – time to get the boy to jazz band and the girl to school, time for me to teach revision strategies for personal narratives. But this hopeful feeling? I'm keeping it with me all day long.
I'm not alone in enjoying my moment at the polls today…not by a long shot. Visit these bloggers and citizens…a whole collection of us, celebrating our VOICES AND VOTES with stories & photos online.
I'm not alone in enjoying my moment at the polls today…not by a long shot. Visit these bloggers and citizens…a whole collection of us, celebrating our VOICES AND VOTES with stories & photos online.
kimmiepoppins blogs about voting…and how lucky we are.
kellyrfineman voted and posted a poem that says it all.
jmammaywrites voted in Florida today.
Kurtis Scaletta shares some images from his trip to the polls.
maryecronin voted and then ate pancakes to celebrate!
madrobins went to the polls with her 18-year-old daughter – a first time voter!
seaheidi shares her voting story and her voting outfit.
missrodeo shares pictures of her early morning trip to the polls.
goadingthepen voted early today, too.
cynthialord talks about the need for us to be extraordinary on Election Day.
halseanderson voted by absentee ballot before her book tour.
newport2newport voted early and shared her thoughts on the election today.
elspeth47 stood in line to vote in Texas.
janni voted in Arizona this morning.
vivaler talks about changing…from a non-voter to a voter.
jbknowles voted and feels big and strong now (me too, Jo!)
jeannineatkins was voter #273 at her town hall.
pdlloyd enjoyed the sense of community in voting.
lurban voted today and invites you to share your favorite part of voting.
jamarattigan stepped out of the kitchen today to vote!
lillpluta voted with her homeschooled son today.
thunderchikin talks about voting with a sense of hope.
kbaccellia shares her thoughts on tough choices.
wordsrmylife is celebrating high voter turnout.
marsha_brantley voted early and blogged about it today.
writerross voted with tears in her eyes.
And my mom, artist gailschirmer voted (I suspect Dad did, too, but wasn't as eager to be photographed…) after volunteering to make lunch for the election volunteers. Go, Mom!
Want to join us in celebrating? Just post your voting story and/or photo, drop me a comment or an email (kmessner at katemessner dot com) and I'll add you to the roundup. Happy Election Day!
Edited to add: I'm having trouble with this post when I update, and I've had to redo it a few times. If I've missed you, or if you were on the list and you're missing now, please drop me a note and I'll fix it. Let's all hope the election technology is working out much better than mine!