I spent the evening with a fantastic group of public, school, and college librarians in NALA, the Northern Area Library Association. Have I mentioned that I love librarians? Not only did I get to have dinner with them and talk about books all night, but they were a terrific audience for my after dinner presentation and book talk on SPITFIRE. Here we all are, happy and well fed.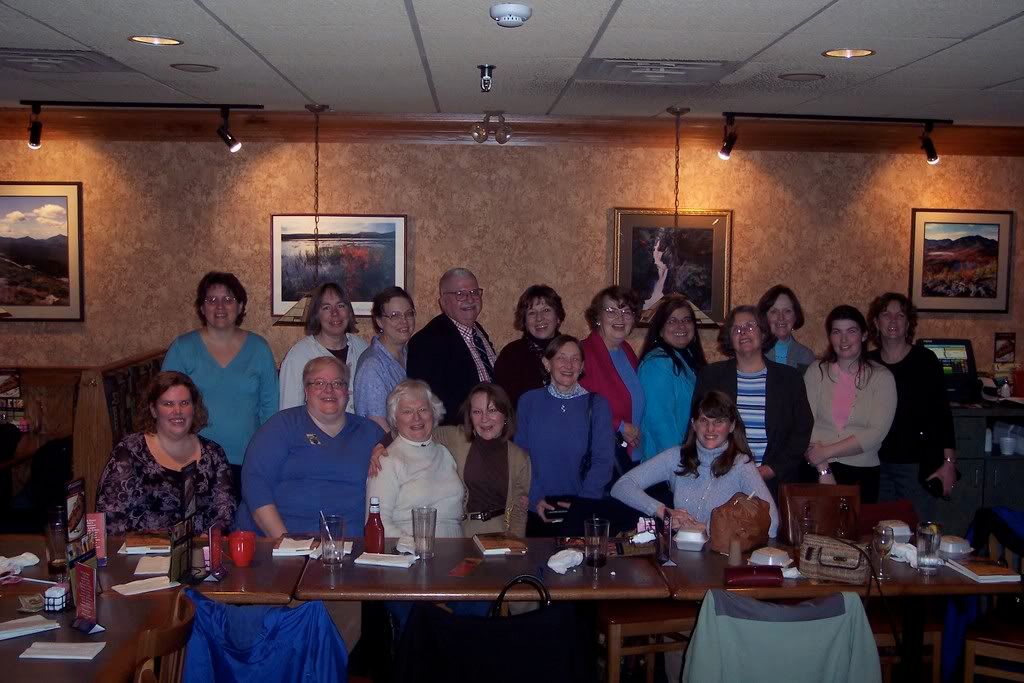 They were also extraordinarily sympathetic when I arrived for the presentation,unpacked my laptop case, and failed to find the adapter that connects my Mac to my projector. I was sure it was in there. I never take it out. Except for two months ago, when I presented at the NYS English Council in Manhattan and didn't want to schlep that big laptop case all over and put it in a smaller bag instead. I've seen the adapter in that smaller bag at least six times since then and thought, "Gee, you really ought to put that back in your laptop case or you're going to forget it some day." Did I? No.
The librarians were very understanding when I went tearing out of the restaurant, leaped into my car, and sped home to get the adapter. I made it back in time for my salad, too.