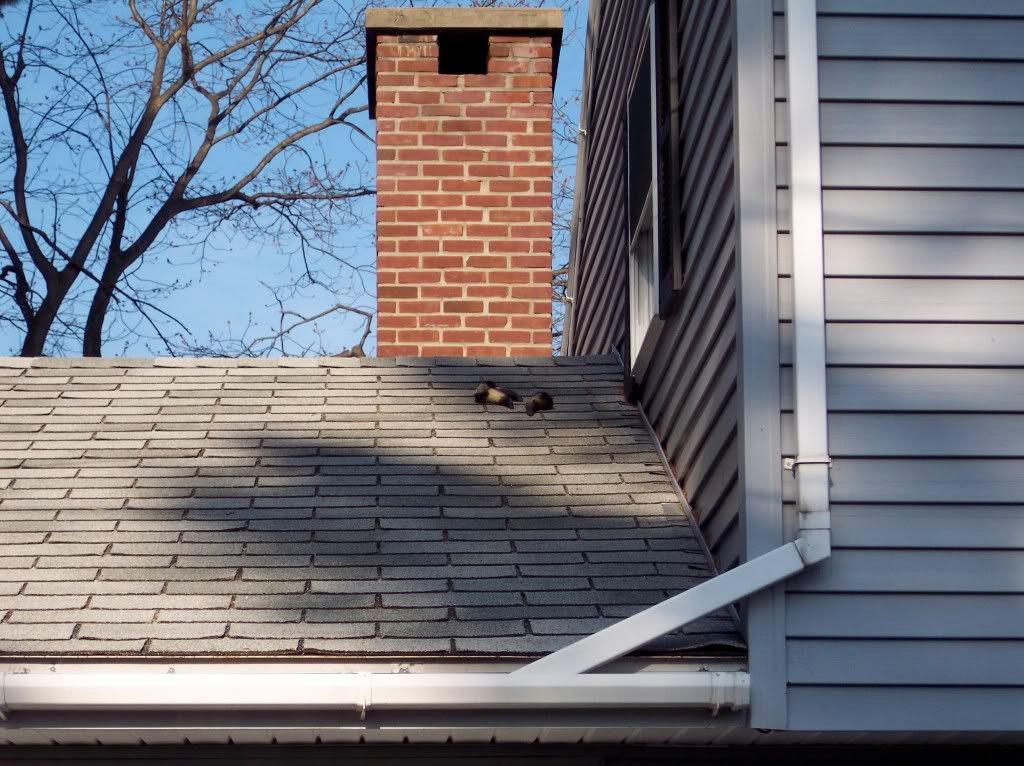 If you drive by my house any time soon, you may notice that there are cow horns on my roof. It's okay. I know about them. They're not some rural prank or satanic threat. I put them there.
I'm preparing a school presentation for my MG historical novel Spitfire, which is set during the American Revolution. The main character carries her father's powder horn throughout the story. It's etched with his drawings and maps and is an important symbol in the book, so I thought, "Hey, wouldn't it be cool if I made a real powder horn to show kids?" I mentioned this to the life science teacher at my school, who also raises heifers in her spare time. Last week, she showed up at my classroom door with a bag of bloody (and still quite hairy) cow horns that she had just removed from some of "her girls." (I thought only bulls had horns, but it turns out that's not true.) She put them in my little refrigerator ("Don't worry, they're triple bagged," she said.) until I could take them home to boil them, which she thought would probably take care of all the gunk still inside.
I boiled them in a big pot on my grill burner for two hours, but the gunk showed no signs of releasing its grip on my horns. Thank God for online reenactor groups, because from their bulletin boards, I learned that boiling was not the answer. I needed to leave the horns outside for several weeks, maybe months, until insects and things ate away the gunk so that I could remove the core (a bit of bone inside the actual horn) and get to work making my powder horn. So I left my four horns outside in my back yard and went in to put the kids to bed.
The next morning, there were only two horns left. I'm terribly worried that one of the older women in my neighborhood is going to have a coronary when she sees her dog chewing something and says, "What's that you have, Buddy?" only to find a bloody cow horn with sinister looking black hair all around it. But wait – there's more.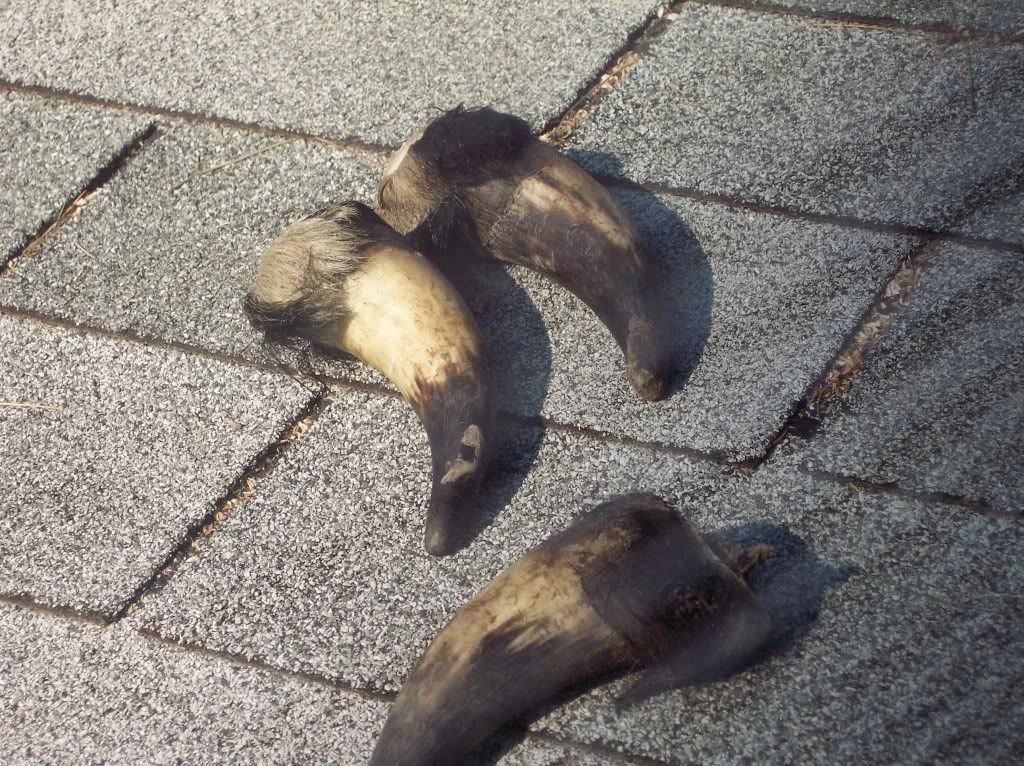 That morning, I put the remaining horns on the roof (another suggestion from the online reenactors, to prevent animals from carrying them off…. If only I'd read that post the first time.). The next day, one of the missing horns appeared on my back deck. No one knows who or what decided to return it. I added it to the group on the roof, which seem to be doing just fine now. My husband was putting away clothes in the bedroom when I climbed out the window to put the third one out there. He just shook his head, probably wondering why he didn't marry that nice Mary Beth who baked such good cookies.
Stay tuned. I'll let you know how the powder horns are coming along and if the fourth one ever shows up.