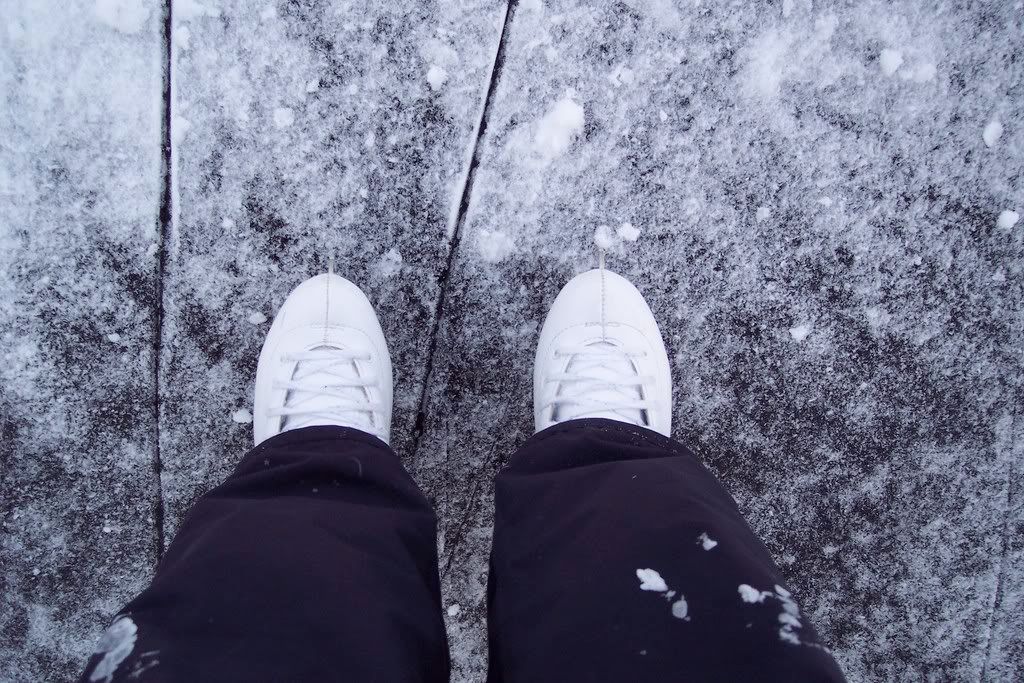 It's frozen! It's really frozen!
After weeks of wistfully watching the ice of Lake Champlain form and break up and form and break up again, we were finally able to head out on our ice skates today. Of course, when you skate outdoors, you have to be your own Zamboni.
If you're looking for me over the next few days, I'll be out shoveling the lake.