Two big things happened while I was at school today, teaching 7th graders how to do a bibliography. My husband emailed me to hurry home after school because:
1. The ice on Lake Champlain was breaking up. I really like to be there when this happens because it's one of my favorite sounds in the universe. But by the time I got home this afternoon, I was looking out at open water, and the broken-up ice had drifted north.
2. The UPS guy had arrived with a box of advance reader copies of THE BRILLIANT FALL OF GIANNA Z! I haven't shared my cover here before because there may still be some tweaks, but since the art is final and it's on the ARC and all….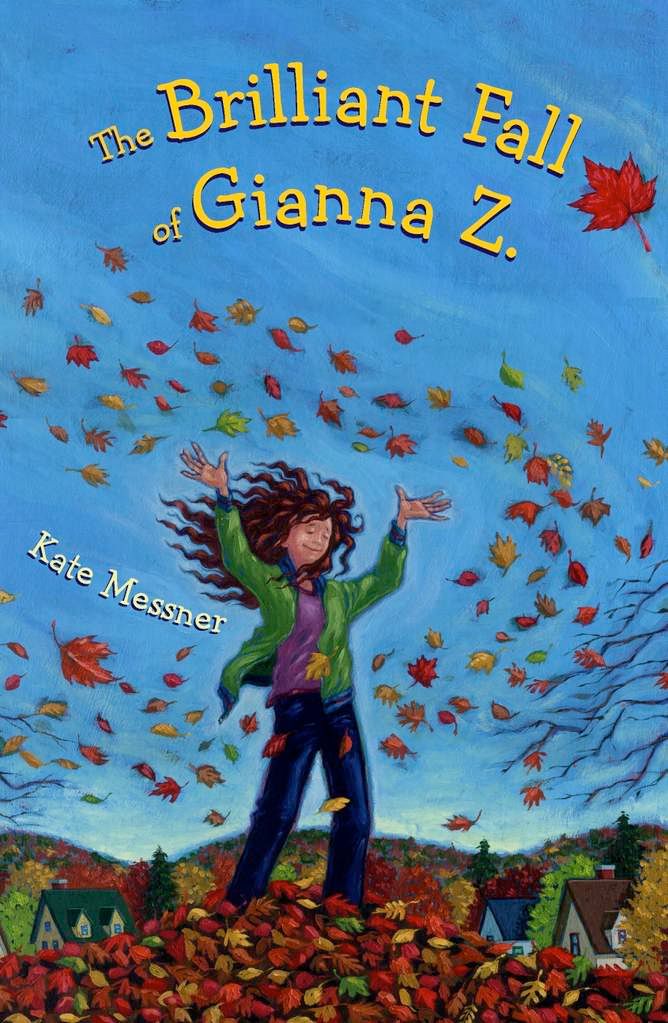 The incredibly talented Joe Cepeda is the illustrator. He also created the cover art for ESPERANZA RISING, so I was thrilled when I found out he'd be working on this cover, and I couldn't be happier with the way he captured Gianna's spirit and the feeling of autumn in Vermont. Gianna's release date, September 1st, doesn't feel quite so far away tonight.