On Sunday, the last day of a delightfully quiet winter break, I desperately wanted to go cross-country skiing. Thanks to some December rain, my yard is more grass than snow now, but an hour's drive into the mountains solved that problem.
I kept an eye out for wildlife, but the best I could do were a few sets of snowshoe hare tracks leading into the trees.
Beech trees in winter always make me smile. They're the last trees in the forest to give up their leaves, and to me, they always look like they forgot to change their clothes with the season.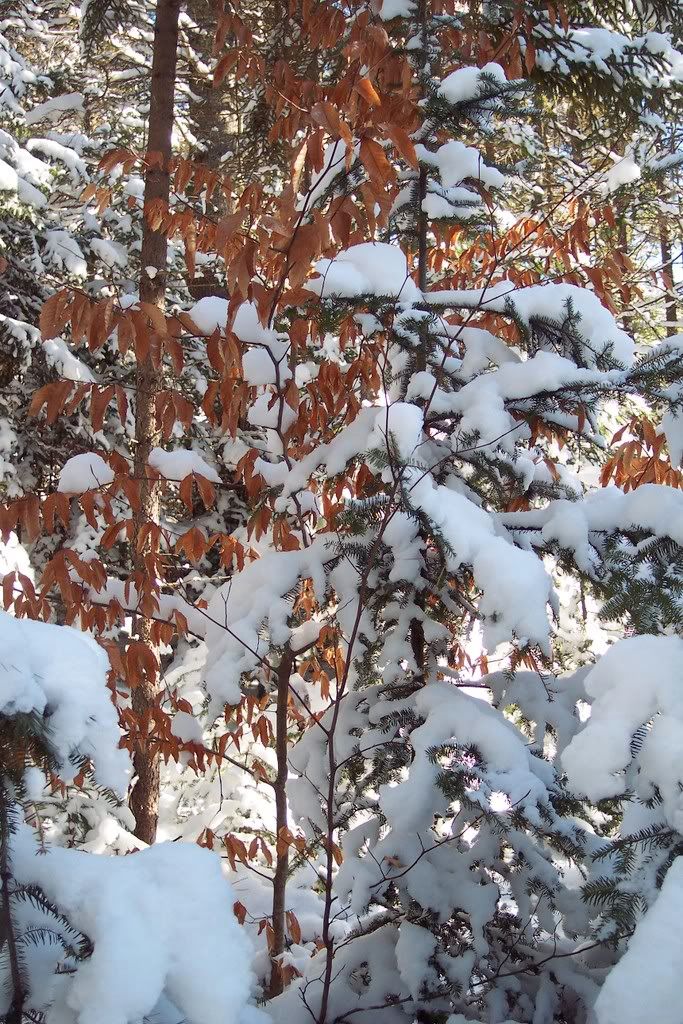 Back at school today, I watched the clouds thicken outside the hallway windows. There's a storm on the way, with another 6-12 inches of snow expected tomorrow. I know where I'll be this weekend…