Yesterday's launch party for THE BRILLIANT FALL OF GIANNA Z. at Flying Pig Books was…well…it was the stuff launch party dreams are made of. So many kids, teachers, readers, and friends, along with a great place for a party — the beautiful, light-filled Flying Pig Loft. We got there early to set up…
We had a drawing for a free school/library presentation. (Mrs. Althoff, congratulations! My son drew your name out of the bag. I'll email you today so we can start figuring out the details!)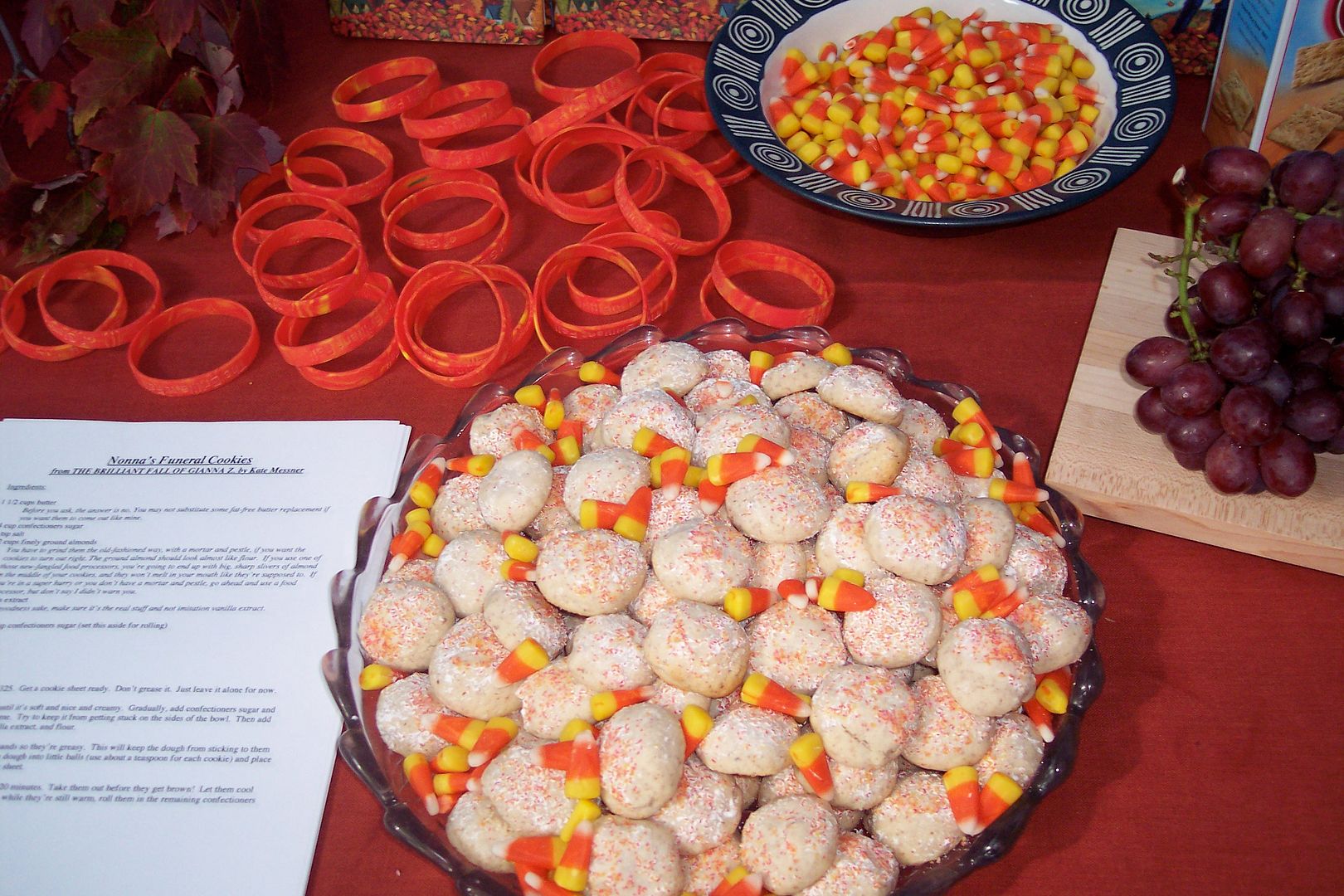 I was excited that the silicone bracelets I ordered – red and gold swirled with the book title embossed – arrived on time! And those are Nonna's famous funeral cookies from the book on the plate with the candy corn. (If you weren't there to eat some, you can download the recipe from my books page!)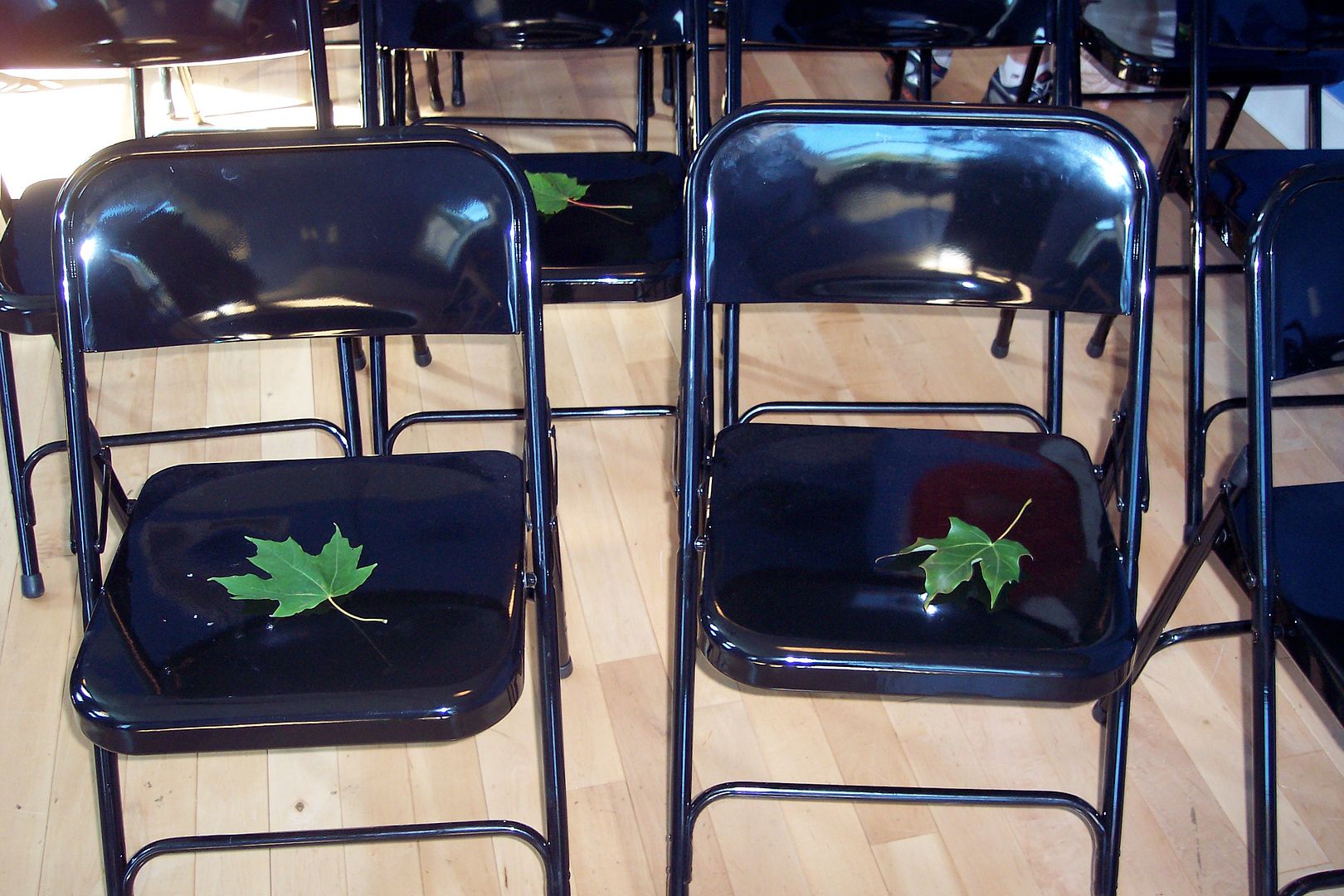 My daughter helped me set up by placing a sugar maple leaf on each chair before the guests arrived. That's the tree Gianna and Zig are trying to identify in the book in the excerpt I chose to read, so I thought it would be fun for kids to follow along with a leaf as they tried to figure out whether it had teeth or lobes, a downy underside or not, milky sap…all those tree identifying things.
After the reading, kids had a chance to try their own hands at identifying leaves. I set up a tree identification challenge – with photographs of three different trees and branches from each one. Kids used the Watts Tree Finder guide – the same book Gianna and Zig use in the novel – to identify trees and win prizes.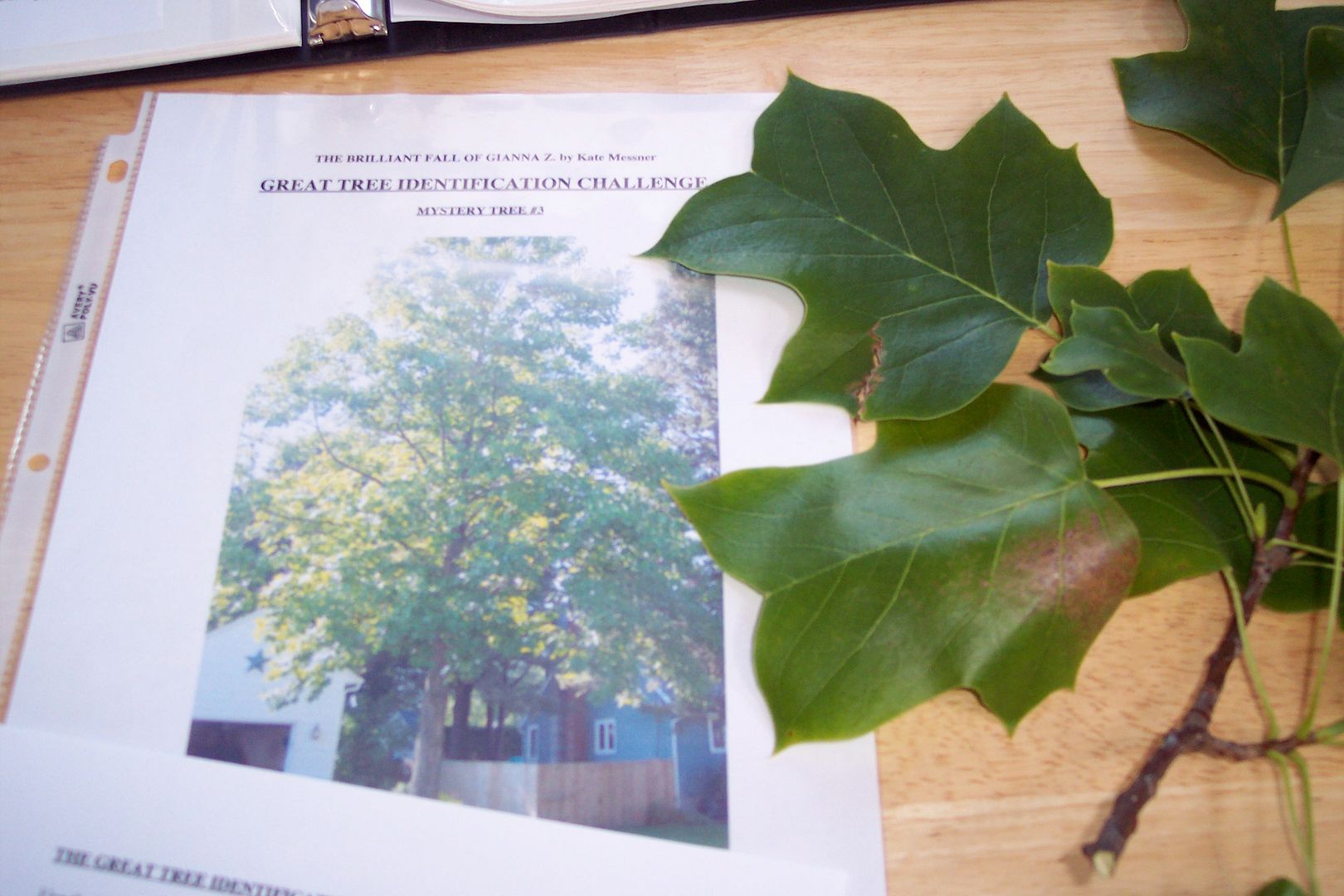 And then it was party time!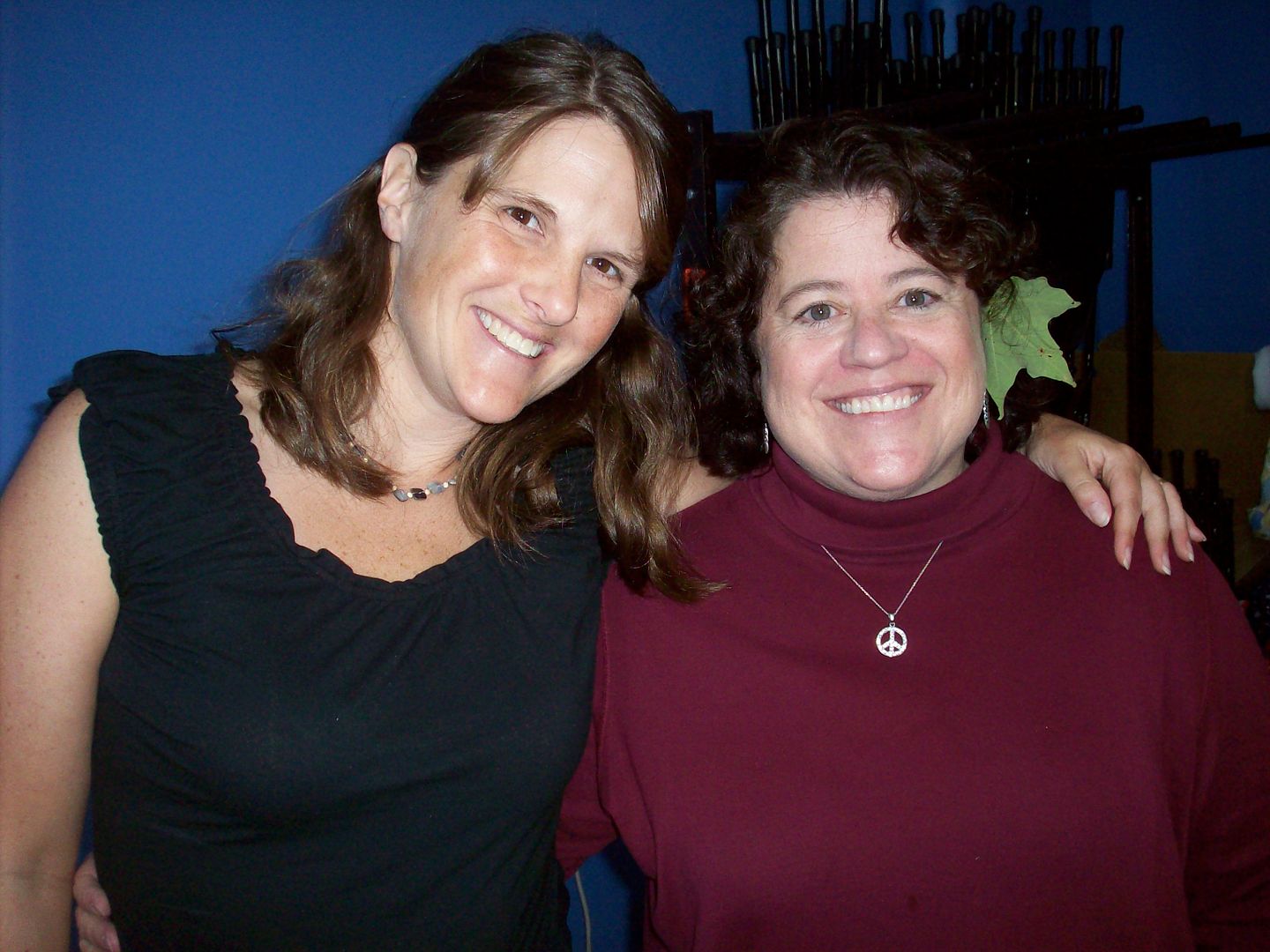 Here I am with Flying Pig co-owner and picture book author Elizabeth Bluemle. Note her stylish accessories.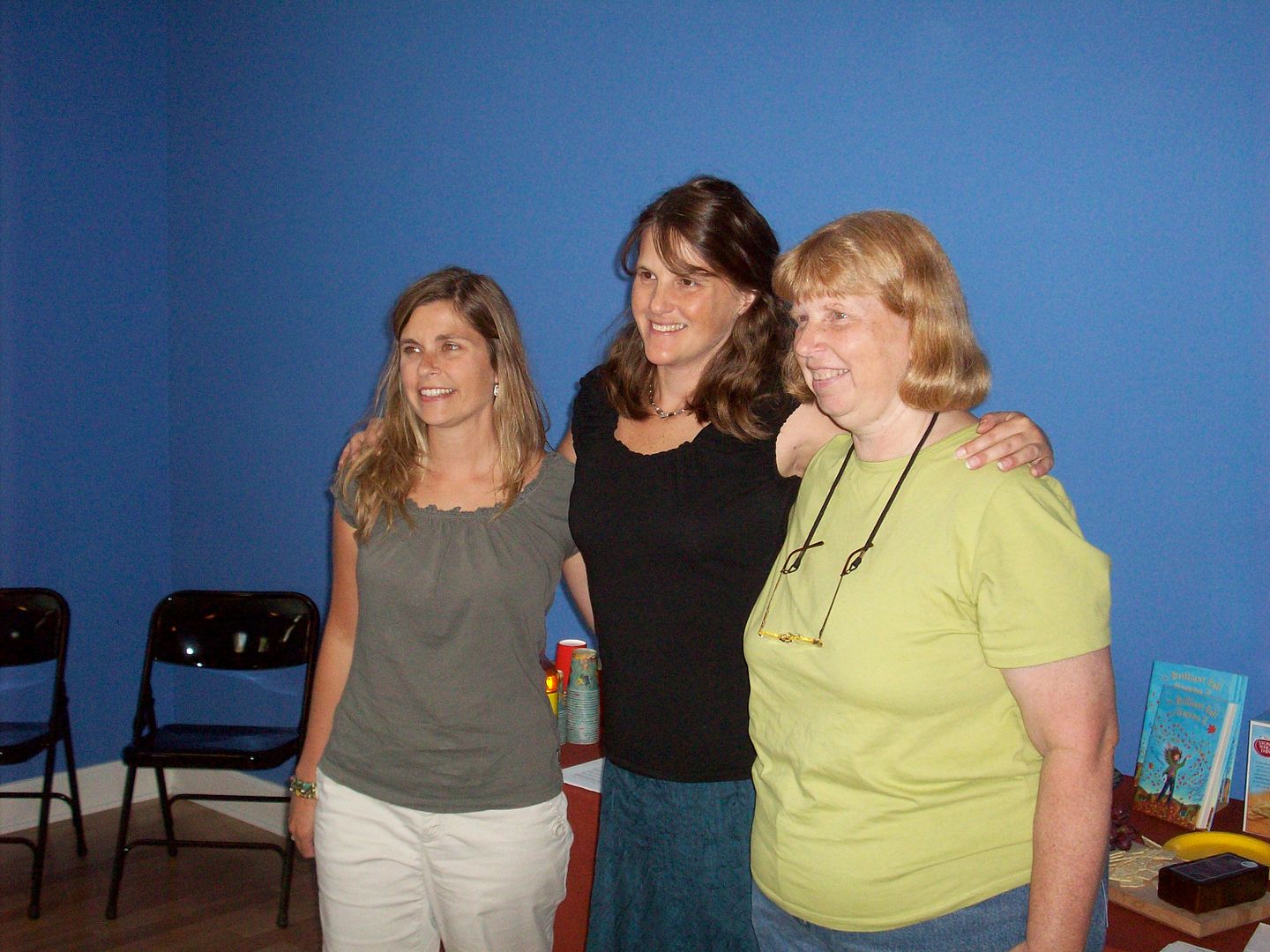 From left to right: Jo Knowles ( ) me, Cindy Faughnan ( )
Jo and Cindy and some other friends made long morning drives to be here, and it just about made me cry every time one of them walked through the door. My friend came over on the ferry from NY and brought her daughter Stephanie, who drove up from Albany for the weekend. Stephanie is in graduate school to become a children's librarian right now, and she's one of my former students (also a survivor of the original monster leaf collection project that inspired my book!)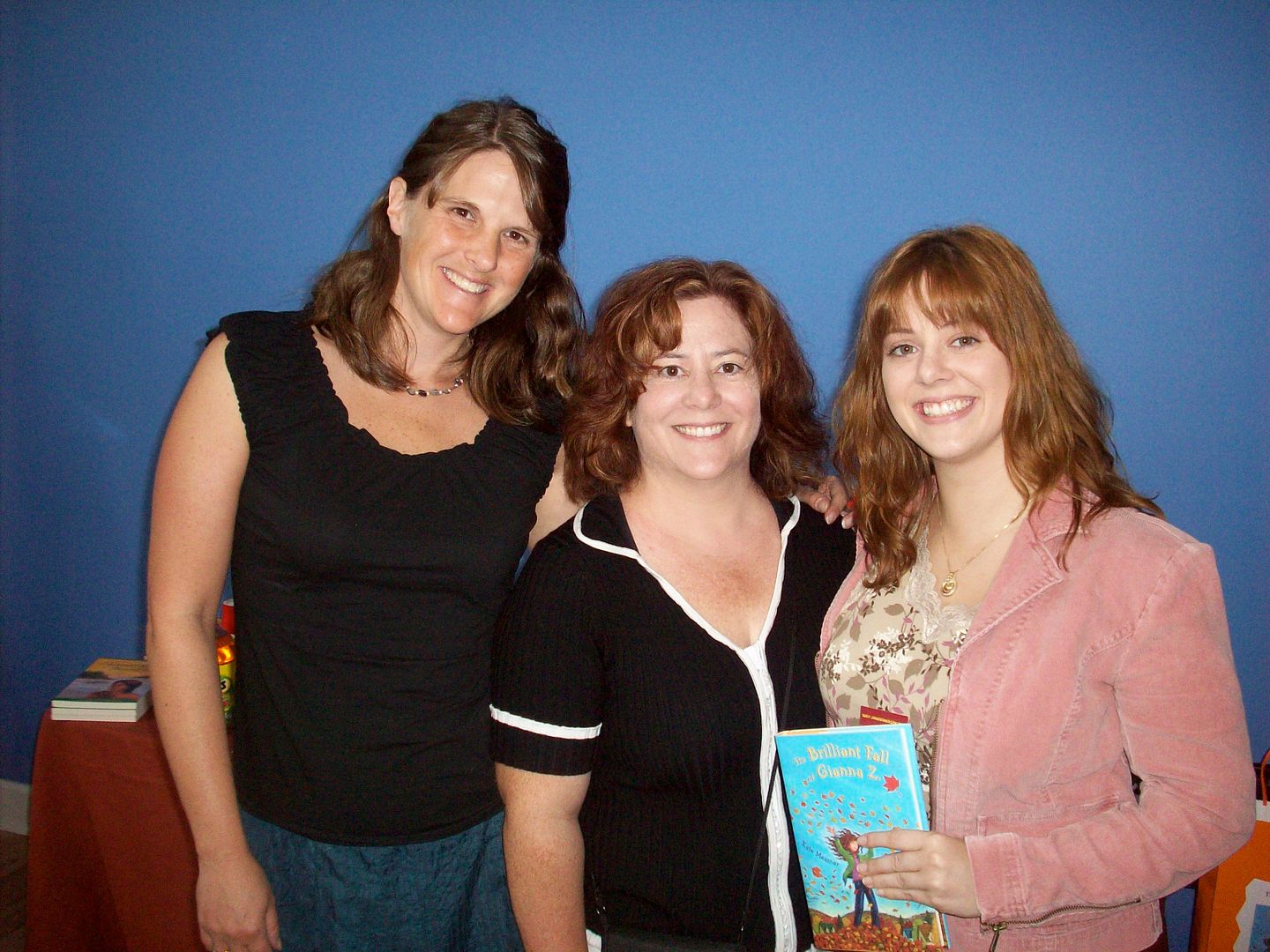 Me, Marjorie, & Stephanie
At the end of my reading, I took a minute to introduce the other authors & illustrators who were there. In addition to Jo and Elizabeth, there were Sarah Dillard, Amy Huntington, Liza Woodruff, and Tanya Lee Stone. "Wow," my husband said when we were packing up the car. "You children's book people really support one another, don't you?" We've talked about that before…how the people who work in this field are some of the nicest people around. It's one of so many things I love about writing for kids.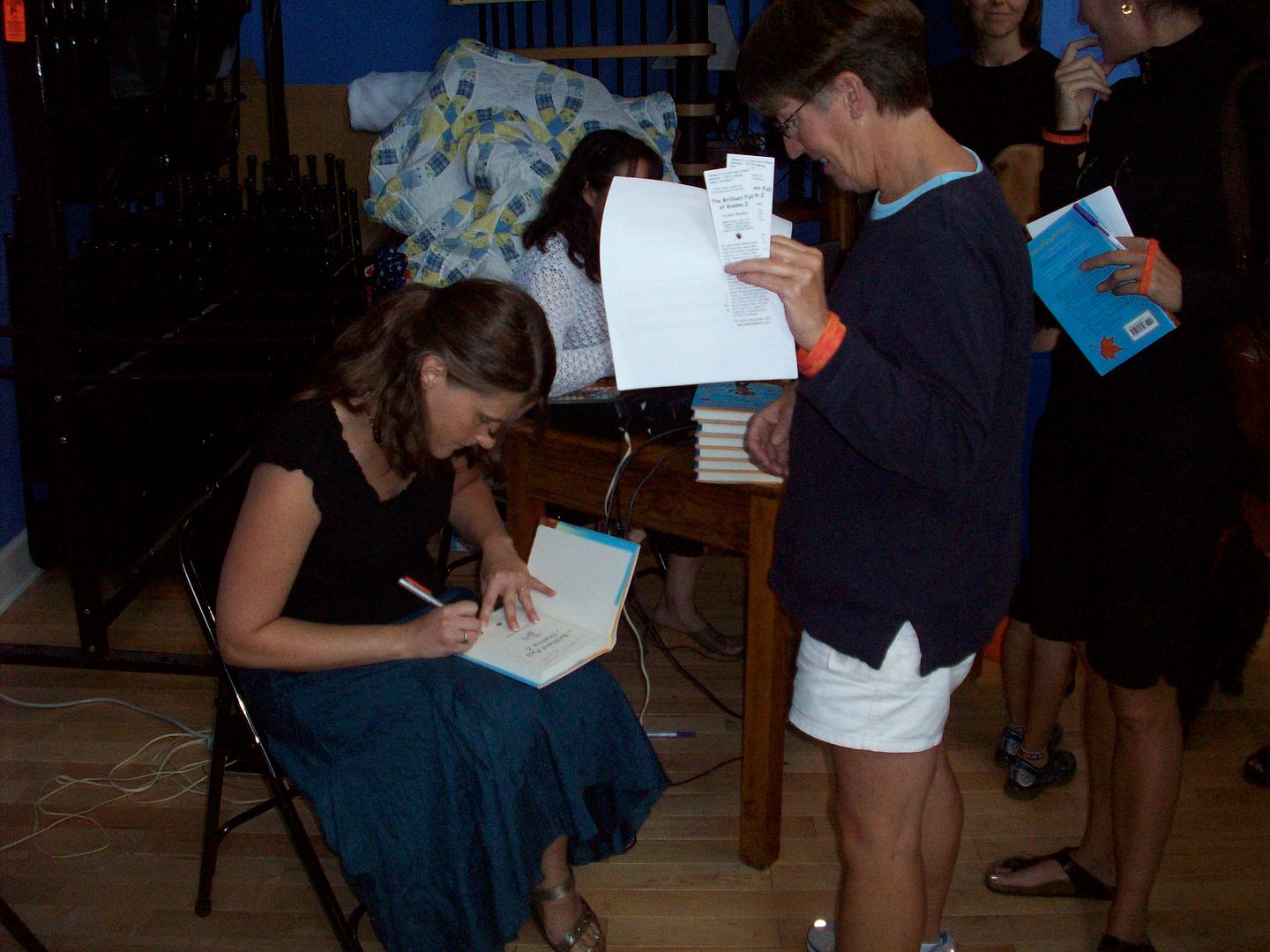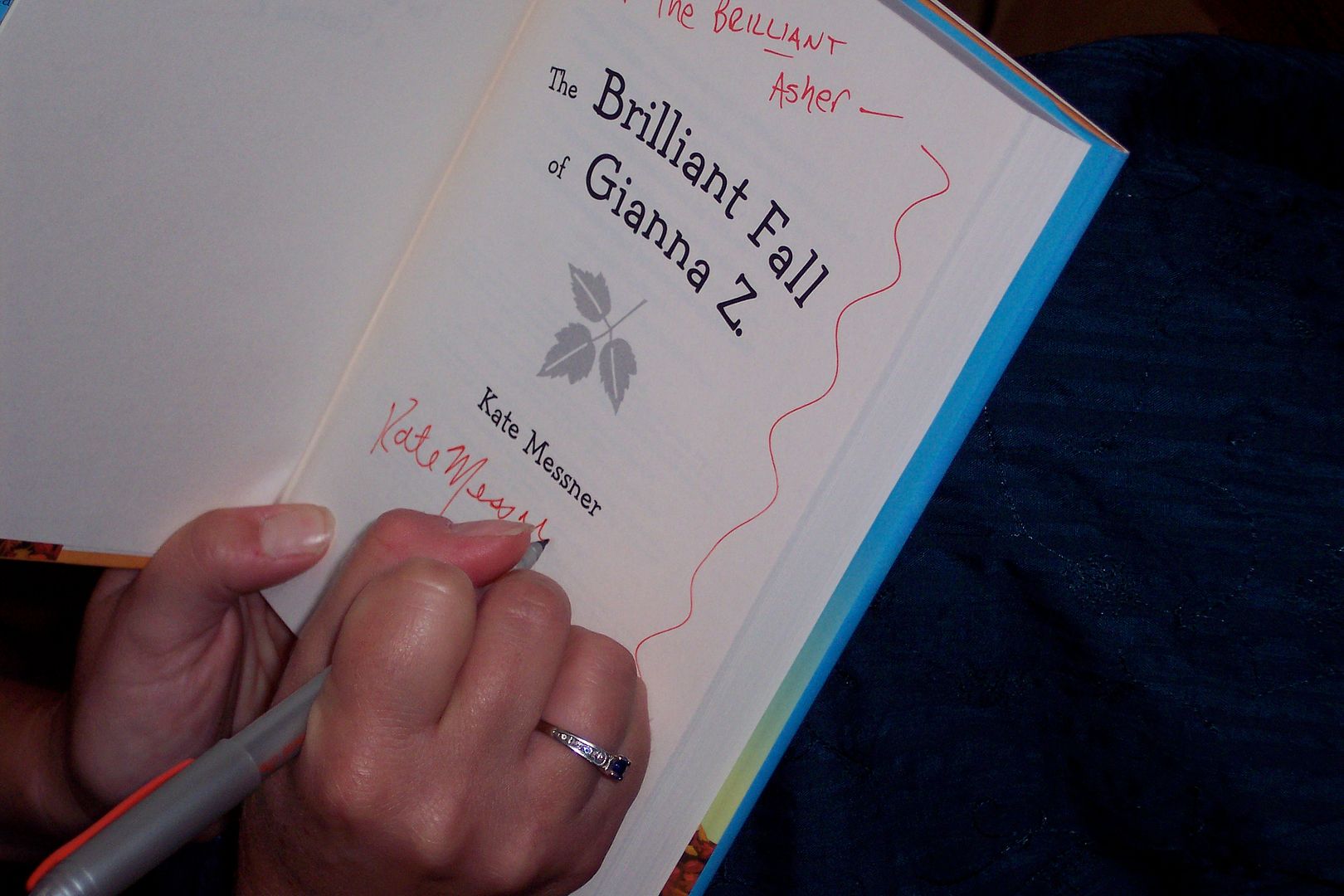 The morning flew by like leaves in a gust of autumn wind… I hugged lots of friends, read from my novel, ate entirely too much candy corn, signed lots of books (including a bunch for far-away friends! When I came down to the store after the party, Josie presented me with a stack of "virtual book signing" copies. If you ordered one, it's all signed and will be in the mail next week!) I'm so, so thankful to everyone who came out on the last weekend of summer and to the folks at Flying Pig, who always make an author feel so special.
When the last book was signed, we headed to the nearby Shelburne Museum for a picnic with Jo Knowles and her family. My daughter and Jo's son got to be pals at her launch party for JUMPING OFF SWINGS a few weeks ago, so it was great to spend the afternoon together. Sitting on the grass, exploring the steamboat Ticonderoga, and riding the antique carousel seemed like just the right way to end the day.