Spring seems to be the busiest time for author visits, and since I'm both a coordinator of visits for my school and an author who visits other schools, I thought a special Friday Five was in order…
1. My students were lucky enough to have not one but two great author events this week! The first one was a live-and-in-person visit from Rebecca Stead, the author of WHEN YOU REACH ME, winner of this year's Newbery Medal. Here's Rebecca talking with our seventh graders.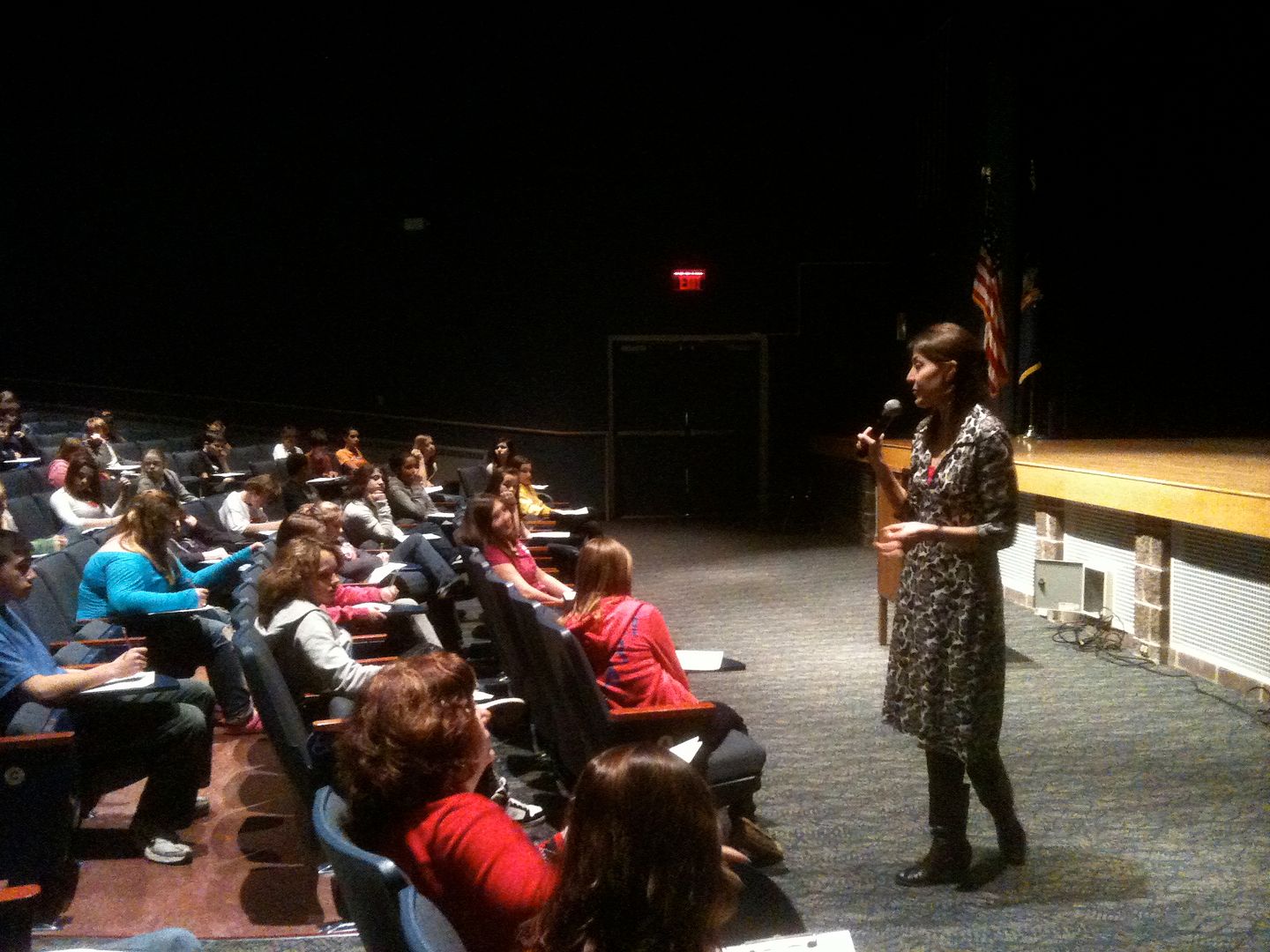 She was lovely and wonderful, and I'm actually in the process of putting together a much more in-depth blog about everything an author can learn about school visits from watching her go through her day.
2. Yesterday, our advanced creative writing class had a Skype visit with Deva Fagan, the author of FORTUNE'S FOLLY and the forthcoming THE MAGICAL MISADVENTURES OF PRUNELLA BOGTHISTLE. (She showed us an early copy of that one!)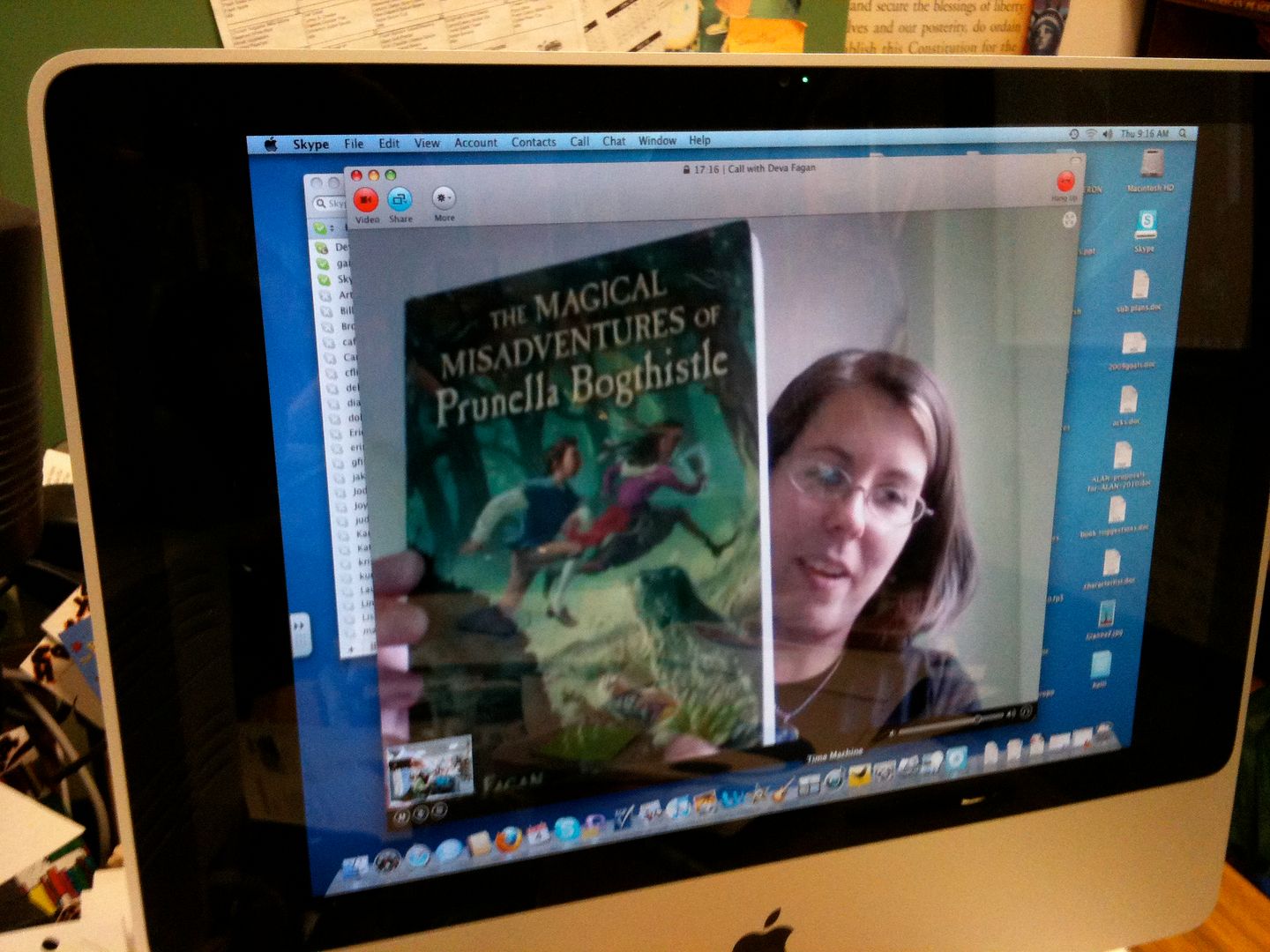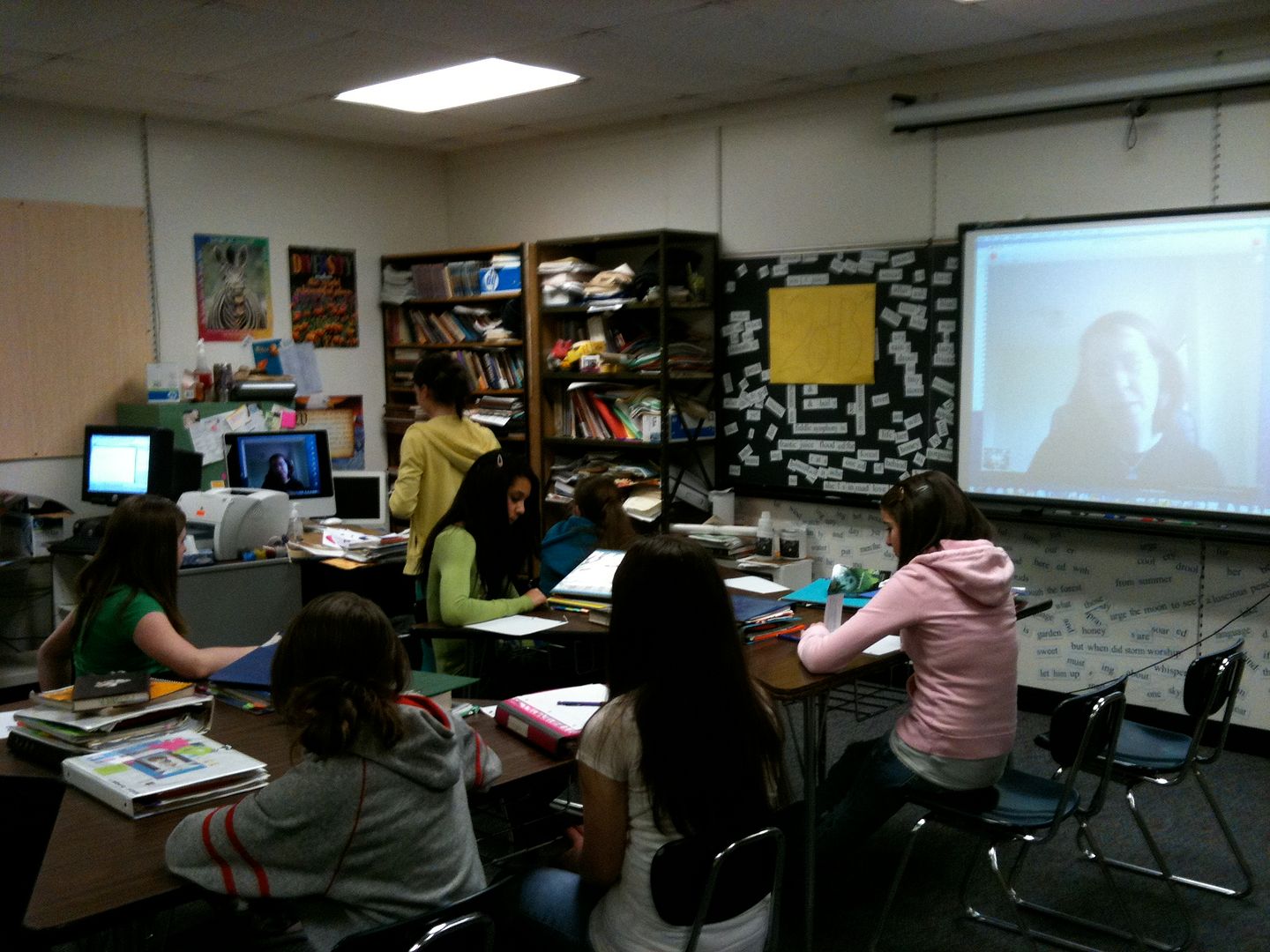 We talked with Deva about books and writing in general, but with a special focus on beginnings. The kids in our group are in the early stages of new projects right now and loved having the chance to ask about outlining and brainstorming and those stops and starts that often go along with starting something new. Deva compared it to making soup…the gathering together of lots of ideas that start out looking like a big mess but eventually simmer into a lovely, coherent stew. I like that.
3. On the author end of school visits, I've had a few requests for in-person events lately and should probably announce officially that I can't book any more visits for this school year. In May, I'll start scheduling next year, so if your school is interested, just drop me an email from my website contact page any time between now and then, and I'll be send out a note when I'm beginning to schedule 2010-2011.
4. I'm still doing Skype chats with classes and book clubs that have read THE BRILLIANT FALL OF GIANNA Z. and those are much easier to schedule, so I'll be continuing through the school year.
5. Here's where I'll be over the next few months:
School Visits:
March 19 – Mooers, NY Elementary School (AM)
March 19 – Highgate, VT Elementary School (PM)
April 7 – Colchester, VT Middle School
April 8 – Saranac, NY Elementary School
Conferences: I'll be giving workshops on Skype author visits at both of these!
April 25-27 – International Reading Association
May 14-16 – New England SCBWI Conference
There's also a good chance I'll be signing ARCs of my skating book, SUGAR AND ICE, at ALA in Washington D.C. at the end of June. Please drop me a note if you'll be at any of these conferences, as I'd love to say hello!