1. I'm Skyping with a before-school book club in Vermont this morning! Five avid fifth grade readers are meeting me on the computer in a little while to talk about THE BRILLIANT FALL OF GIANNA Z. They read the ARC to help me with a special project, and I'm looking forward to our chat.
2. Gianna Z has her own Facebook page now. Won't you stop by and be her friend?
3. One of my FB and real life friends, author Mitali Perkins, has a fascinating discussion about race and class in THE HUNGER GAMES up on her blog now.
4. Have I mentioned that I only have 10 days of school left, counting today? As bittersweet as it is to say goodbye to this year's crew of 7th graders, I'm so looking forward to a summer that includes a retreat with some wonderful writer friends, a trip to NY to meet with my Walker publicist and editor and my editors at Scholastic, and my first ALA Conference. Yay!
5. It is raining today, which is…well…I've had about enough of the rain, even though my garden has probably enjoyed it. I'm hoping this afternoon might bring one of these…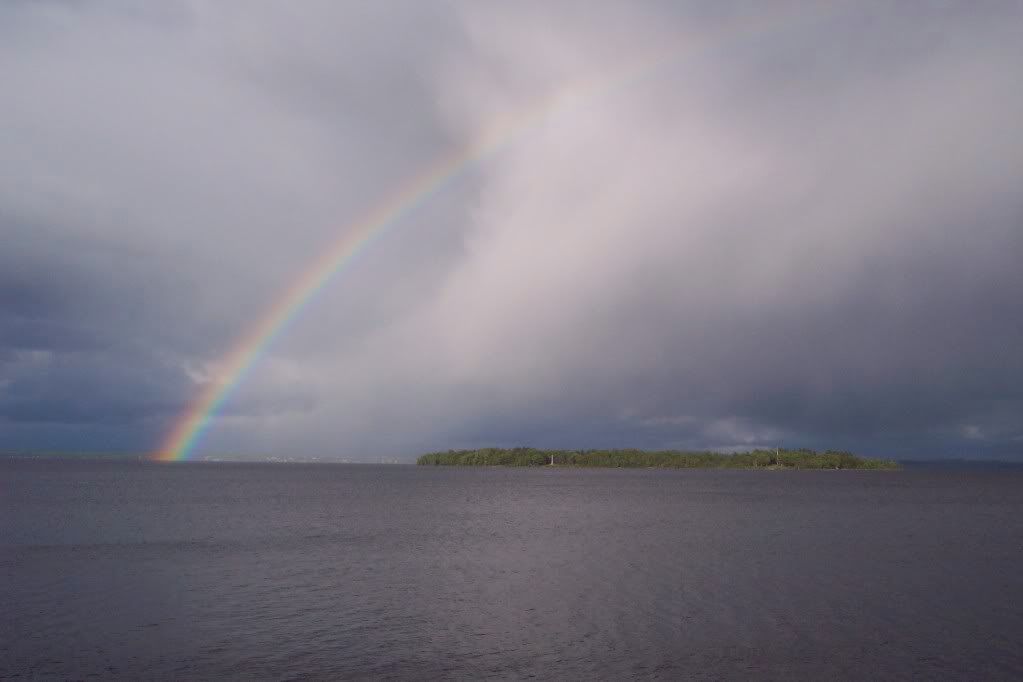 Hope your day is full of colors. Have a great weekend!