1. A final copy of SUGAR AND ICE arrived in the mail today!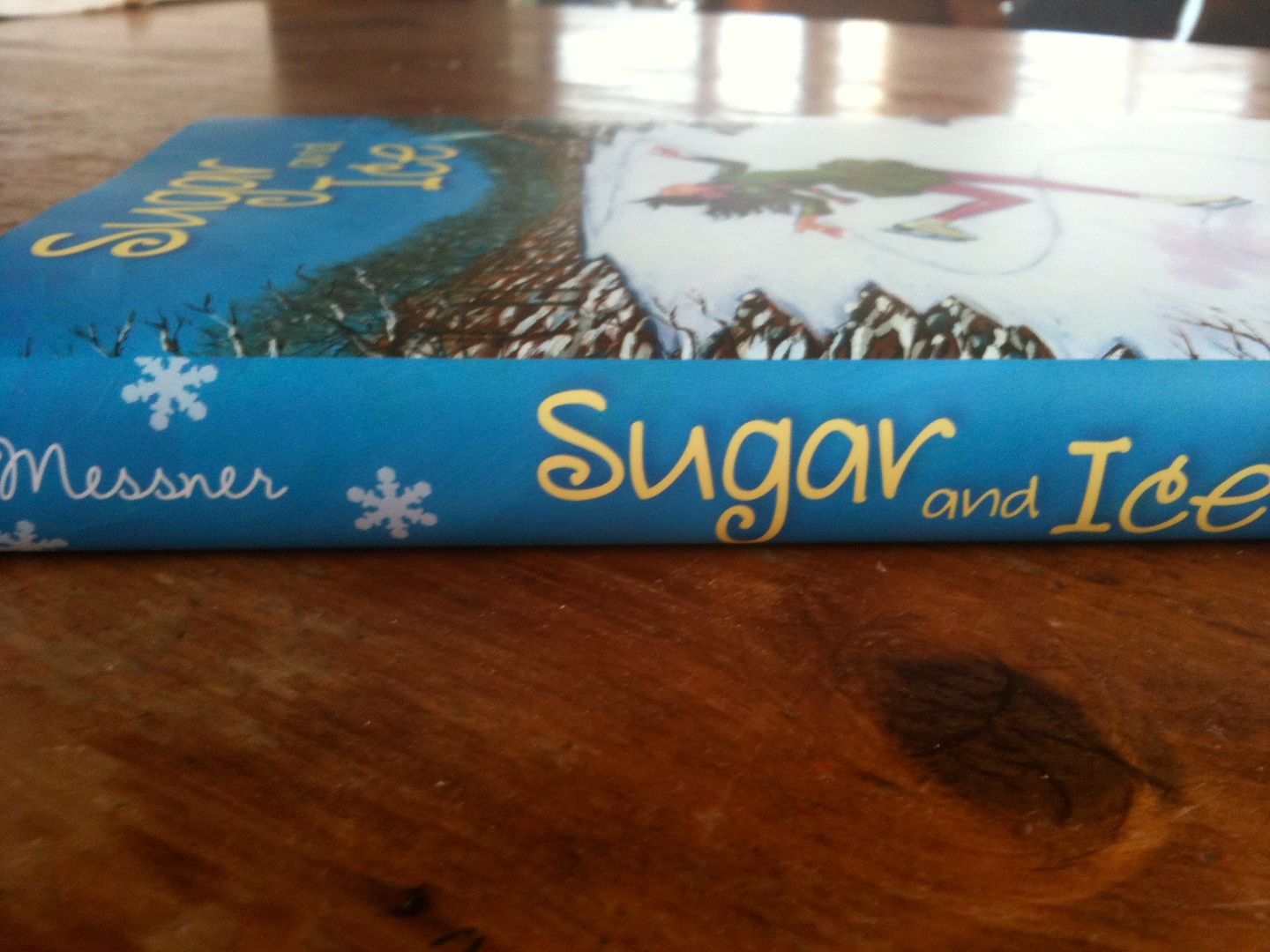 It is even prettier than the ARC – I just love the care that the Bloomsbury/Walker designers take – even under the jacket.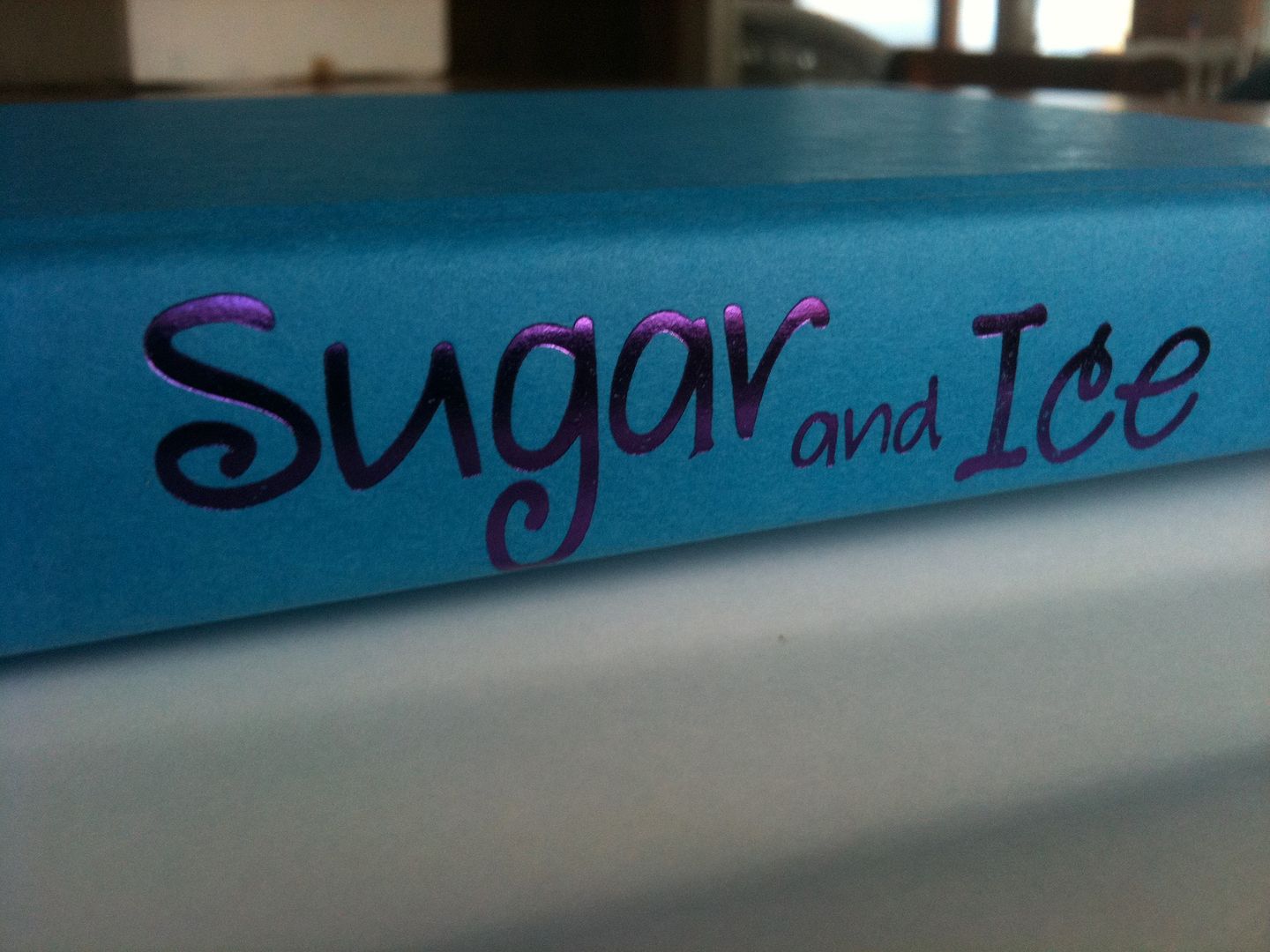 SUGAR AND ICE, for those who may be new to the blog, is my December 2010 figure skating novel. My agent, Jennifer Laughran, did a blog interview today where she gave a description of the book that I love:
"SUGAR AND ICE by Kate Messner–Kate just nails the middle school voice–probably because she is a 7th grade teacher. SUGAR is about a small-town ice skating girl who gets scouted by a charismatic Russian coach, plucked from obscurity and thrown into the uber-competitive world of "mean girls on ice." I tend to love "star is born" type stories, "outsider" stories, and funny realistic middle grade too. 🙂
2. In addition to being a cheerleader for my book, Jennifer is doing a Q and A session that's a great resource for anyone interested in agents – you can read the rest of her interview here.
3. I spent yesterday in New York City and Long Island, meeting with the publicity team for my MARTY MCGUIRE chapter book series coming in May and my editor at Scholastic, and giving a speech to the Nassau Reading Council. It was an amazing day all around…one that will get its just due in its own blog post when I upload all my photos. But for now…the Scholastic receptionist: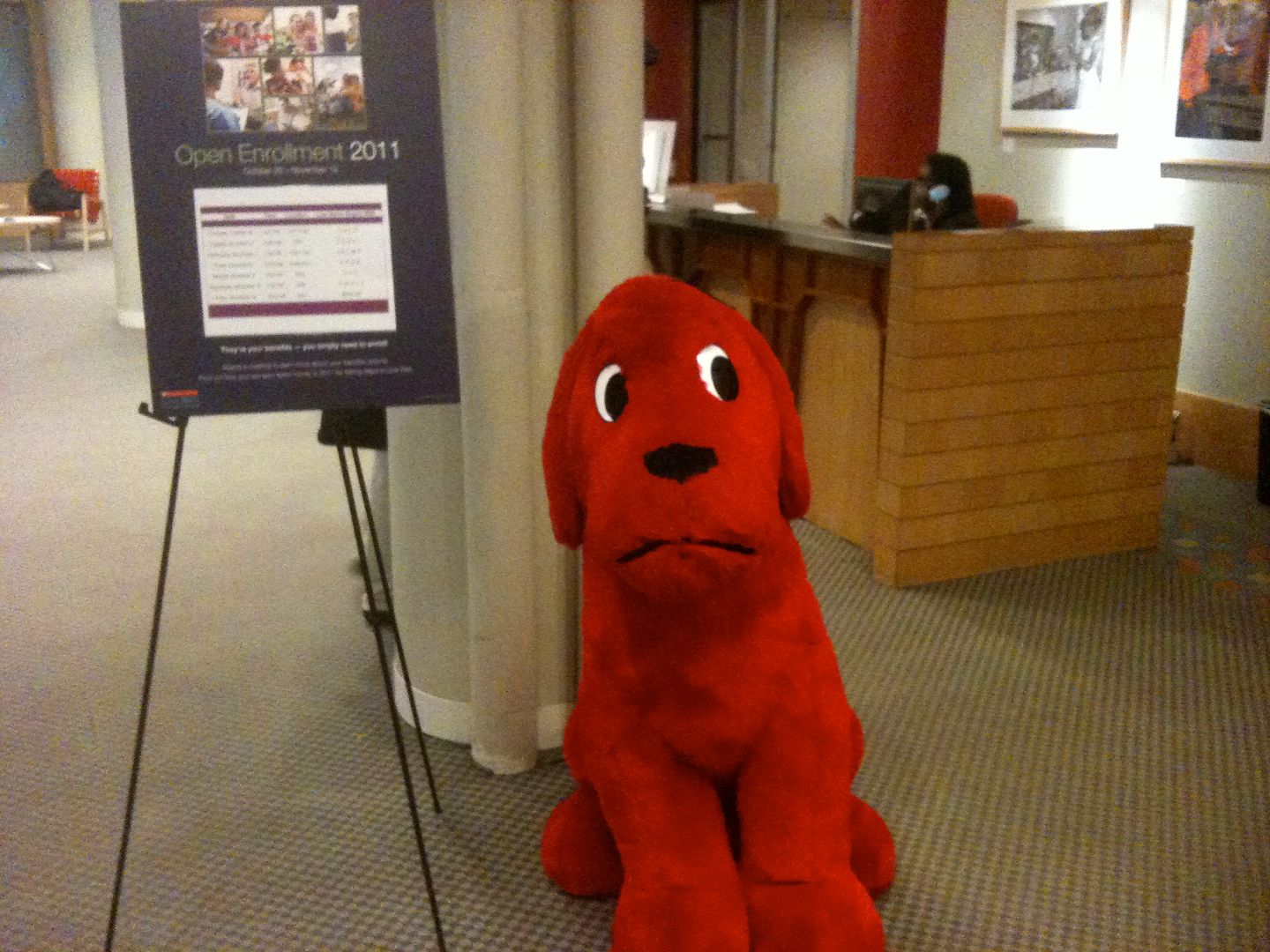 Okay…it was actually the woman behind Clifford at the desk who helped me, but he made me smile.
4. Earlier this week, Fuse #8 blogger/librarian Betsy Bird posted this review of Kathryn Erskine's MOCKINGBIRD…which led me to post this response…which led Betsy to post this response to my response. The end result was a lively conversion with a whole lot of commenters talking about the role of research in fiction, reader and reviewer expectations, voice in writing, and other things. If you read the original posts, you may want to stop by again and check out the comments, which are both thoughtful and thought-provoking.
5. My husband's celebrating a birthday soon, so we enjoyed a quick overnight in Montreal last weekend. Our last stop on the way home is always the bakery at Atwater Market for croissants and eclairs for the kids, and on Sunday, the market was decked out in its autumn best.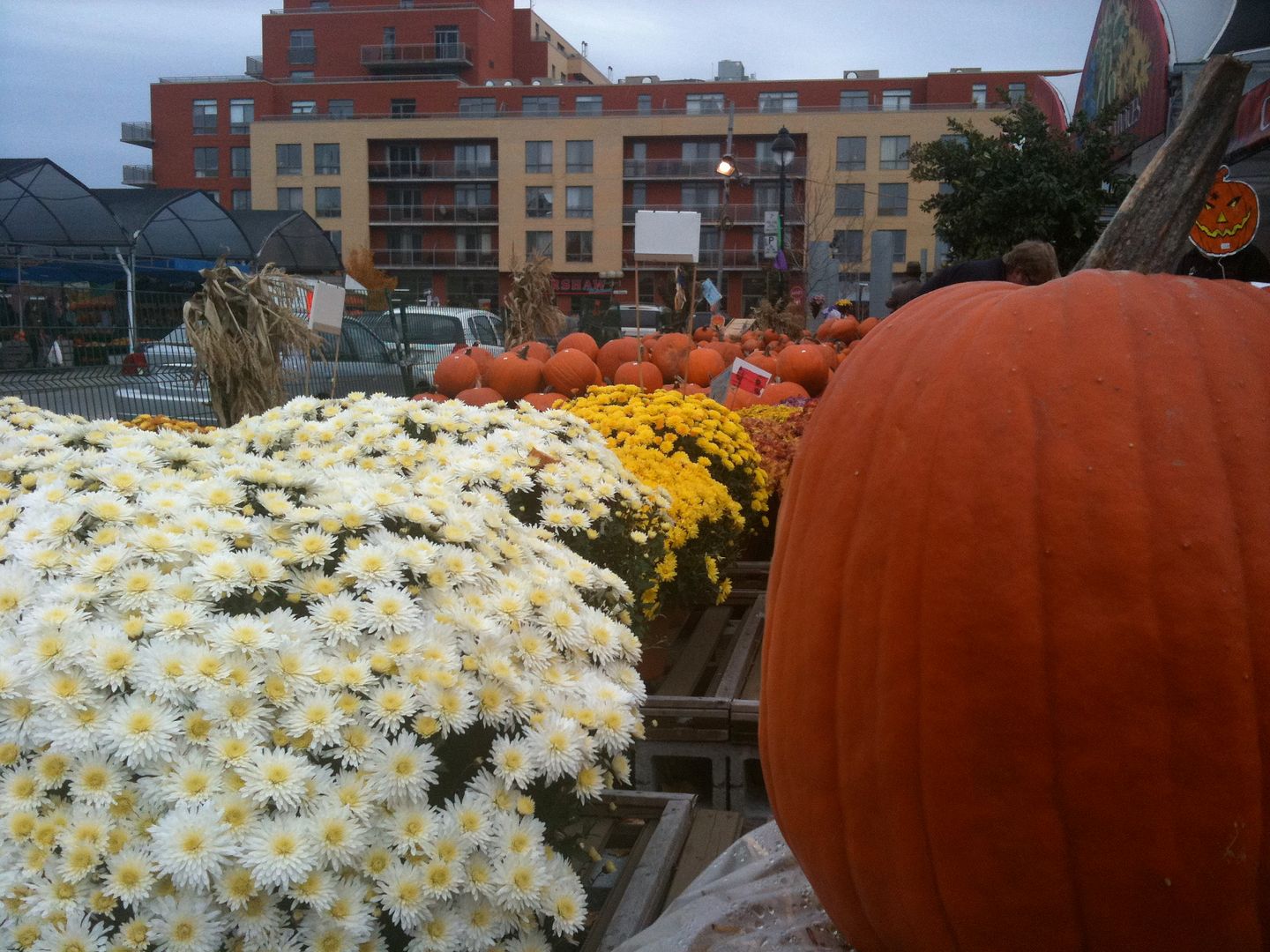 Hope everyone has a colorful weekend and a Happy Halloween!