A Columbus Day author visit this week meant a sunny day drive through some of the most beautiful October scenery in the Northeast. I enjoyed every minute of the mountains and the maples. Helen wasn't as appreciative of the scenery, though. This is Helen…
…my GPS unit.
Usually, Helen and I get along, even though we're very different. I daydream and look out the window a lot. Helen is very responsible and never gets lost. I like that in a travel companion, so I generally put up with her bossiness in the interest of arriving places on time. This week, though, we had it out while I was driving home from my school visit.
Helen: Turn left in one mile.
Me: Yeah…only I think I'm going to go straight and turn later on because then we can see the snow geese at that wildlife management area up by Route 17. I'd really like to see the snow geese. Wouldn't you?
Helen: Turn left in point two miles.
Me: I'm going the snow geese way. (passes turn) It's not that far.
Helen: Make a U-turn.
Me: They're really pretty, and it's just the right time of year. You can hear them honking and everything.
Helen: Make a U-turn.
Me: No. I haven't seen the snow geese since I lived in Vermont, more than ten years ago, and it's October. I'm never in this part of Vermont in October. We're going this way.
Helen: Turn left in point two miles.
Me: I'm turning left on the snow geese road. Not before. (passes left turn) You'll like this…you'll see.
Helen: Make a U-turn.
Me: Oh come on… It's going to take us nine minutes out of our way. Nine minutes. That's it. You said so yourself. What's nine minutes when we're talking about thousands of amazing migratory birds? Where's your sense of adventure? Where's your sense of wonder?
Helen: Make a U-turn.
Eventually, Helen gave up on me and we arrived at the Dead Creek Wildlife Management Area to join the dozen or so bird watchers taking in the spectacle of the Snow Geese.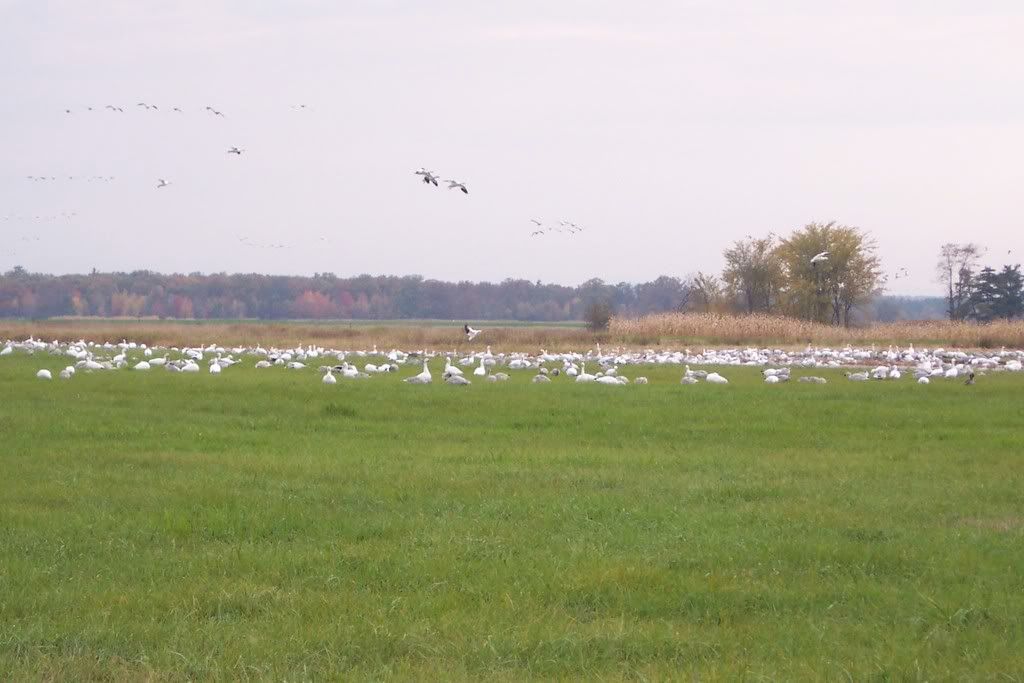 Every fall, huge flocks of Greater Snow Geese stop here to rest and feed on their way to the Chesapeake Bay for the winter. I loved listening to their honking and the rush of their wings when they took off. It was worth the extra nine minutes, no matter what Helen says.
Note for Vermont friends… I'll be doing a presentation and signing books this Saturday from 11-12 at the fabulous Flying Pig Bookstore in Shelburne, and I'd love to see you there!

Encounters of 1609…
Native Americans had lived along the waterways of the Northeast for generations when French explorers and fur traders began arriving in the late 16th century. What must the two groups have thought of one another? In this interactive presentation, Kate shares images, artifacts, and excerpts from her historical novel Champlain and the Silent One as we travel through time to explore the Champlain Valley of 1609.