A couple weeks ago, I had a Skype author visit with a terrific group of 6th graders in Oelwein, Iowa. We chatted about THE BRILLIANT FALL OF GIANNA Z. and writing. The kids read GIANNA Z. as a class and did some great activities to go along with their reading, which their teacher Karla Duff (she's the fabulous @teacher6th on Twitter!) posted on the class blog. They also blogged about our Skype visit!
This particular visit was tough to schedule because of trouble with snow days and winter weather, and when we finally managed to connect, I mentioned how jealous I was of everyone getting snow. I live way up on Lake Champlain, where we are supposed to have several feet of snow by now, and my cross country ski trails are sadly barren and brown. So what did I get in the mail this week?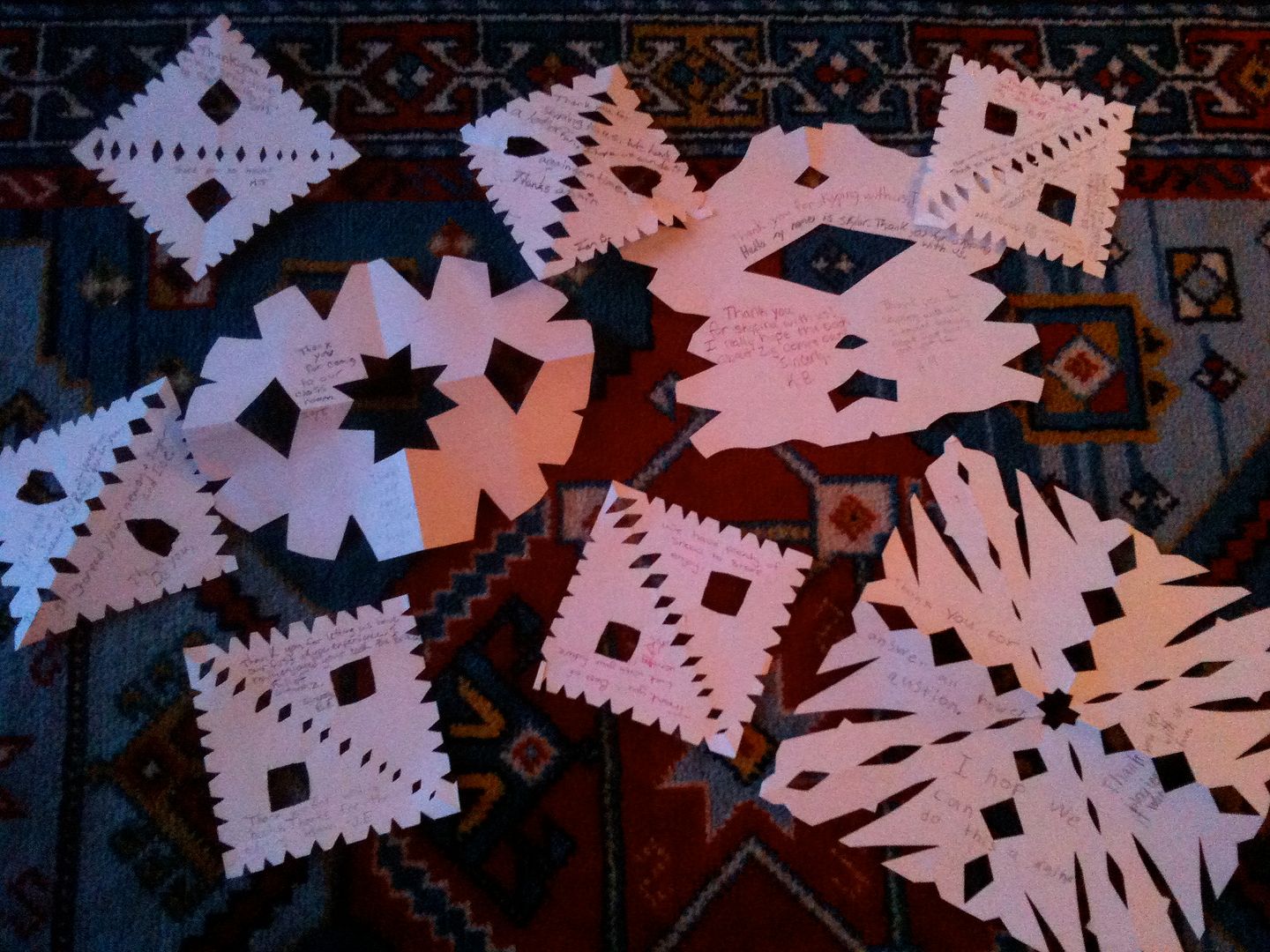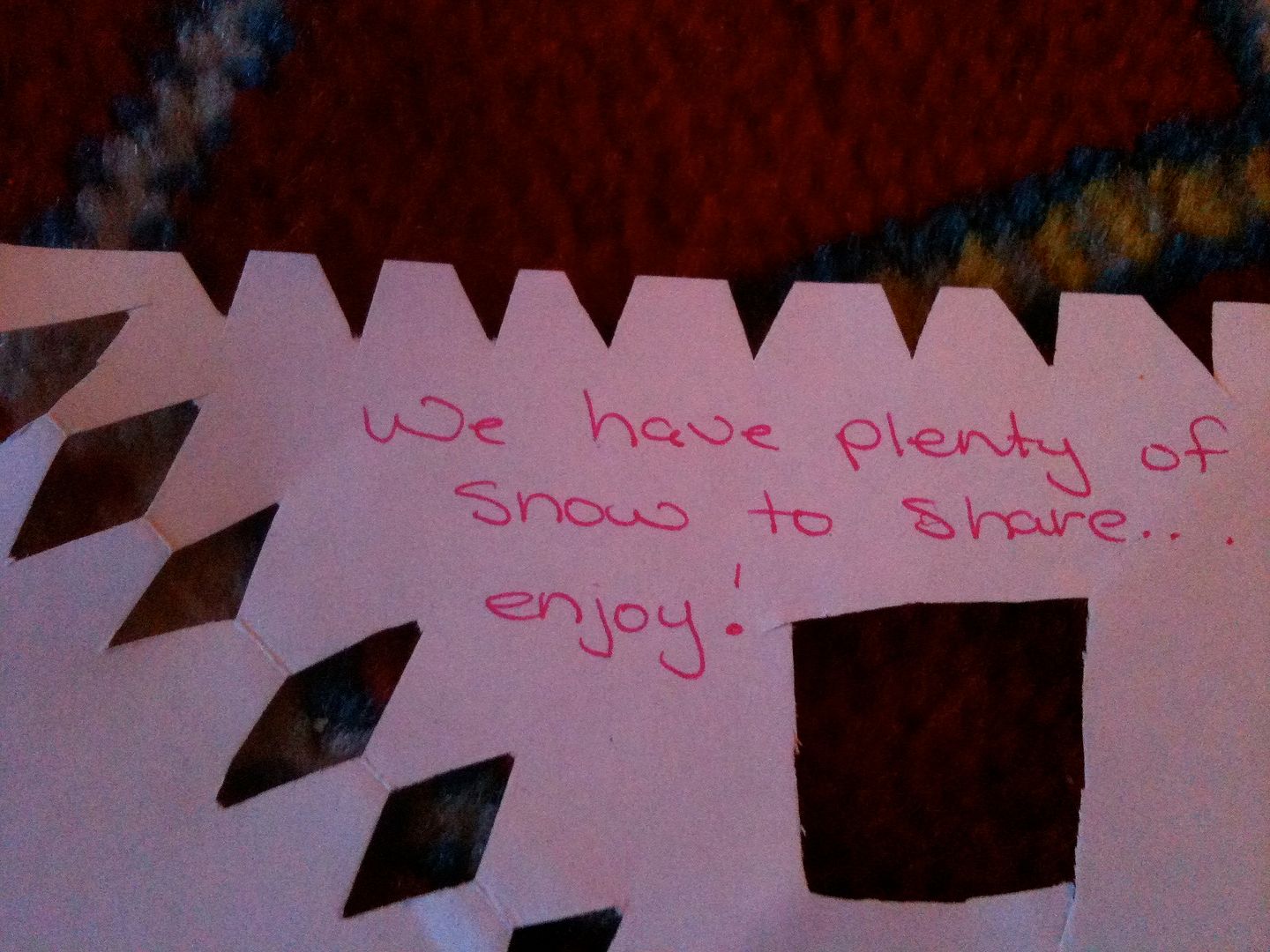 I can honestly say, these are the "coolest" thank you notes I've ever received. Thanks, Mrs. Duff and students! Your snowflakes made my whole day.