Last week, I was pretty much bubbling over with excitement when I was able to share the news that the incredibly talented Brian Floca will be illustrating my MARTY MCGUIRE chapter book series with Scholastic. Thanks to all those who commented and entered the drawing for a signed copy of his book MOONSHOT.
The winner was chosen by an extremely magical process…drawn not out of a hat, but a crock pot.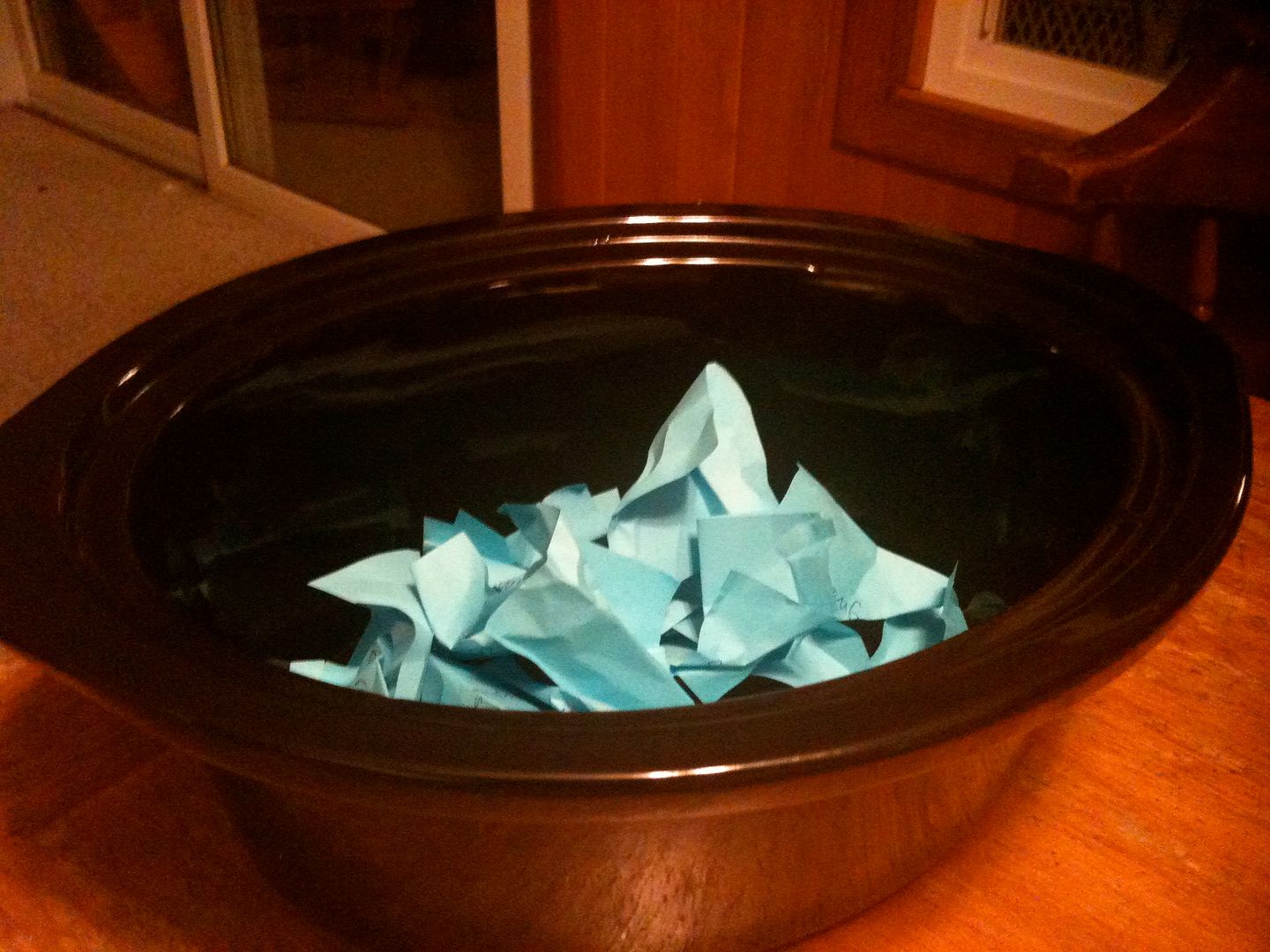 I may have mentioned that I am now the proud owner of a crock pot. (This is not as exciting as having Brian illustrate, but it's still exciting. It made chicken and potatoes while I was teaching today.) So I put all the names in the stoneware from the crock pot and had my son take a break from writing code for his latest iPhone application to choose a winner.
Ta-Da!!!
…a signed copy of MOONSHOT is headed your way! Congrats – and thanks again to everyone for all the good wishes. I hope to have a cover to share very soon – MARTY MCGUIRE is a simultaneous hardcover/paperback/audiobook release from Scholastic on May 1st!