Thanks for all of the good wishes on today's Spitfire book signing. It was so much fun and went well — 190 copies well. The bookstore ran out, so my husband made two runs out to the van for more books. (Thank you,
for telling me to bring extra, even if I thought I wouldn't need them!)
Spitfire is about a girl who disguises herself as a boy to fight in a Revolutionary War battle on Lake Champlain — the Battle of Valcour Island. So many people at today's signing were history lovers, excited to share this story with their kids. It made me smile. Here are some pictures of today's event for friends who weren't there…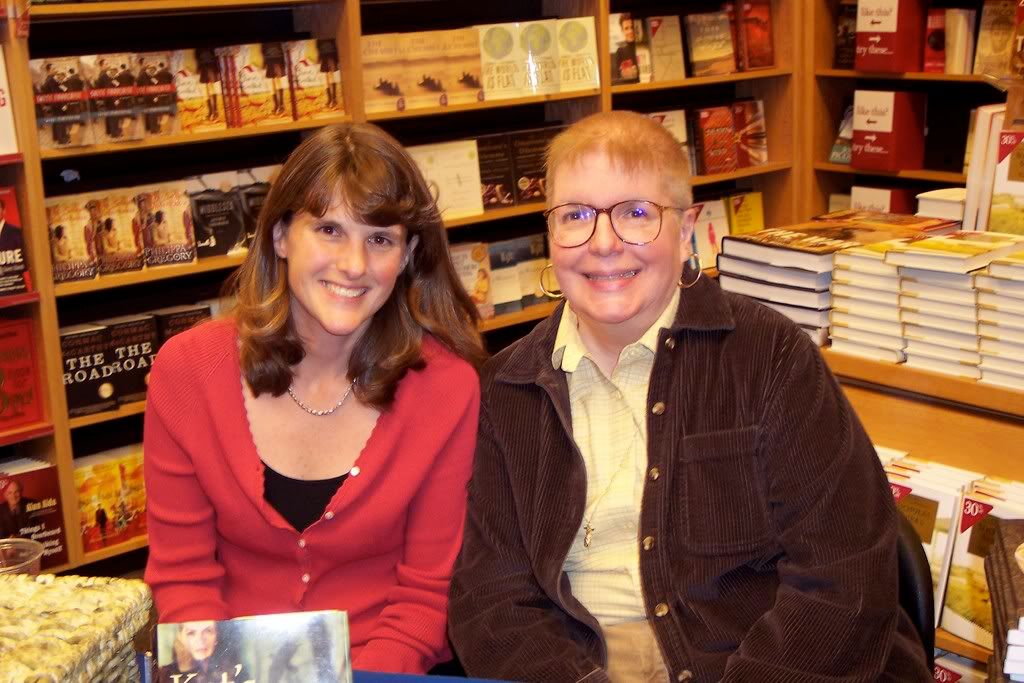 That's me on the left and Bonnie Shimko, author of Letters in the Attic and Kat's Promise, on the right.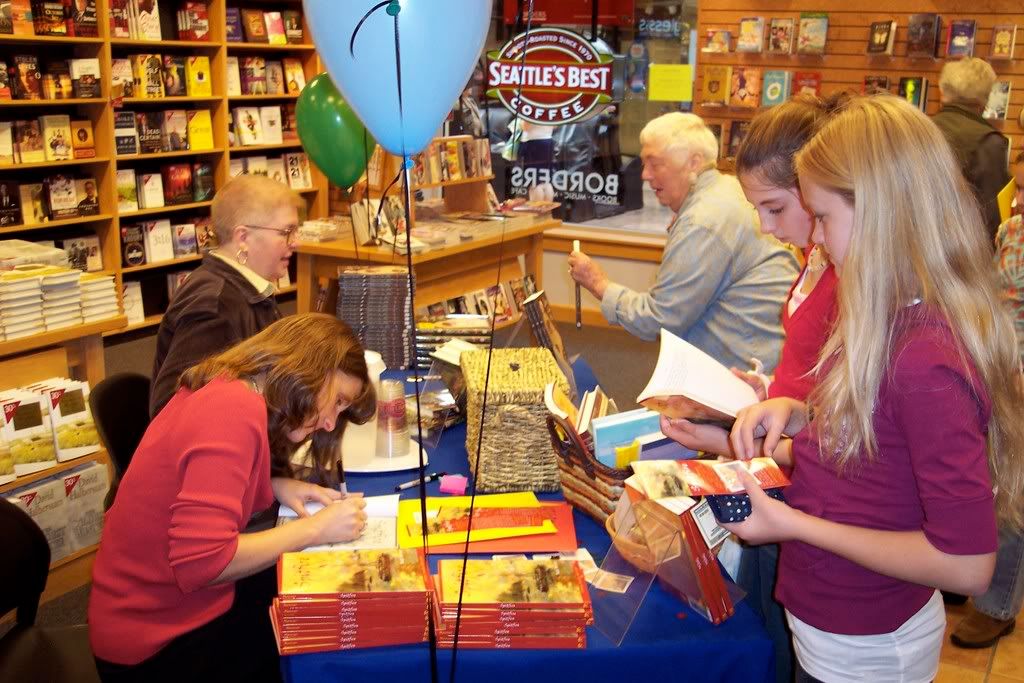 Favorite book signing moment #1… signing books for some of my 7th grade students!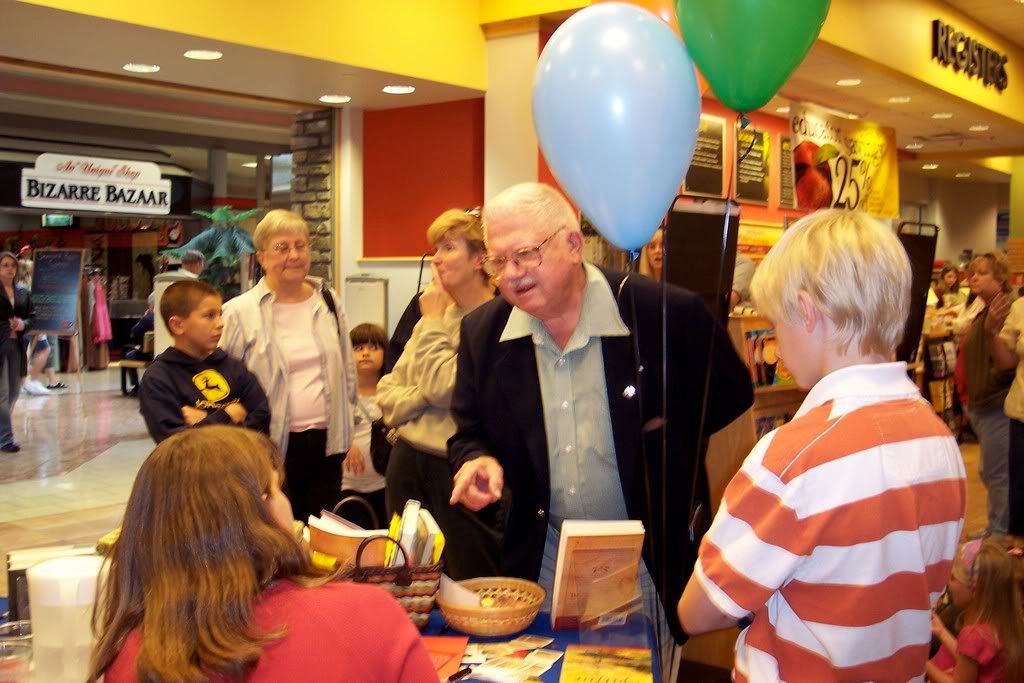 Favorite book signing moment #2… Looking up and seeing an actual line of people at the table.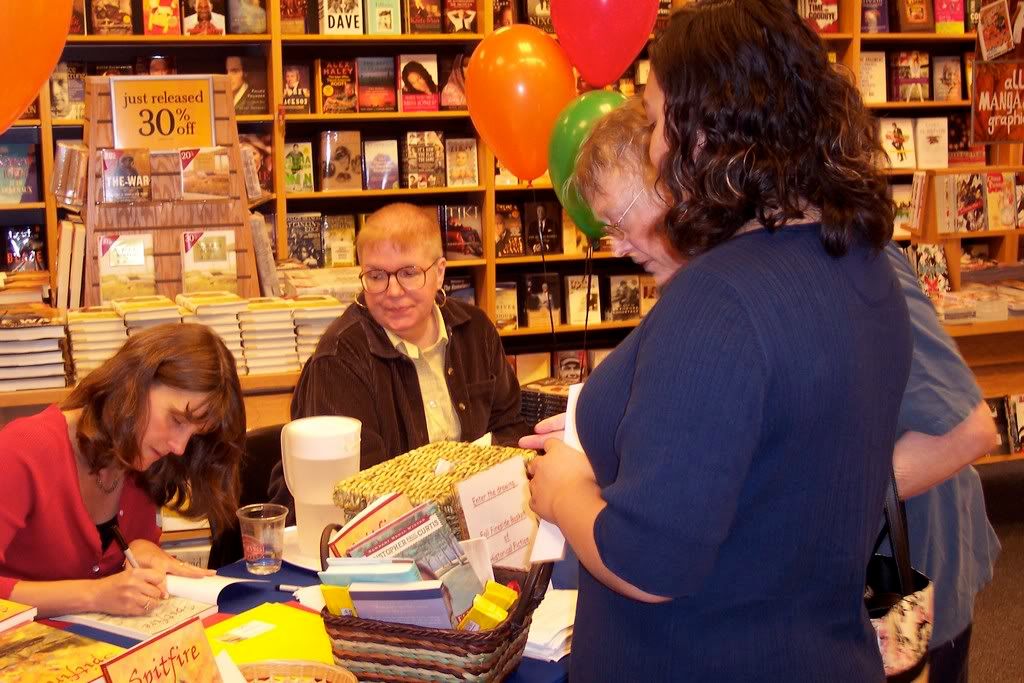 Favorite book signing moment #3… Talking with teachers who plan to share Spitfire with their students.
The folks at Borders were fantastic — from general manager Jim who kept replenishing my pile to Taylor who met me at the door with a huge smile and helped me to get settled. Thank you! It was just a fantastic day.
I am overwhelmed, to say the least. Also out of ink in my Sharpie.
Next weekend, I'll be doing a presentation for kids and families in Medina, NY where I grew up and signing books in Canandaigua, NY, where my parents live now. Tonight, though, it's time for a family bonfire on the beach, where I can hear the waves of Lake Champlain, see Valcour Island, and toast some of the real-life historical figures who are characters in Spitfire. I think they would have been pleased today.