This morning started with a walk to the Philadelphia Convention Center under sunny blue skies (Finally – yay!) to see the panel discussion called "Fractured Classics" about using well-known archetypes to create stories for middle grade and young adult readers. It included fellow Bloomsbury/Walker authors Shannon Hale and Suzanne Selfors as well as Malinda Lo and Diane Zahler, all of whom were funny and brilliant. Here are some of my favorite moments:
Diane Zahler, author of THE THIRTEENTH PRINCESS (Harper Collins):
"Fairy tale retellings allow heroines to take charge of their lives and break out of the passive princess role."
Suzanne Selfors, author of SAVING JULIET (Walker) about a girl who goes into the story of ROMEO & JULIET to try and save Juliet's life. (She's also the new YA COFFEEHOUSE ANGEL, which I got a signed copy of today!):
"Before Edward and Bella…Romeo and Juliet were the world's most famous teenagers."
Malinda Lo, author of ASH (Little Brown), a retelling of Cinderella in which the main character is gay:
"It's really a story about grief and love, things we've all experienced."
She also reminded us that LBGT stories can be a great comfort to teens.
"When I was a teen, if I'd read ASH, I might have figured things out a little sooner, and it wouldn't have been so scary."
Shannon Hale, author of GOOSE GIRL, RAPUNZEL'S REVENGE, and more (Bloomsbury) talked about how the fairy tales that infuriate her are the ones that inspire her to write. She ranted a bit about the prince who visits Rapunzel repeatedly in her tower in the traditional fairy tale.
"Does he EVER think to bring a ladder?? There's no excuse for this prince!"
After the panel, I met up with Loree Griffin Burns to talk about our afternoon panel and explore the exhibit hall a bit. My editor Mary Kate took the train in from New York so she could be there for our panel, which made me so, so happy!
The brilliant MK also shared some cover sketches for SUGAR ON SNOW. They are gorgeous, and thinking about a cover makes the book seem that much closer. It's scheduled for December 2010. We had lunch across the street from the convention center, here…
This is Reading Terminal Market, an enormous indoor market with every kind of food and treat you could imagine. I had a chicken burrito plate that was so big it seemed like the plate was still full no matter how much I ate.
Then it was time for some book-stalking (and author spotting!) in the exhibit hall. How many faces & covers do you recognize?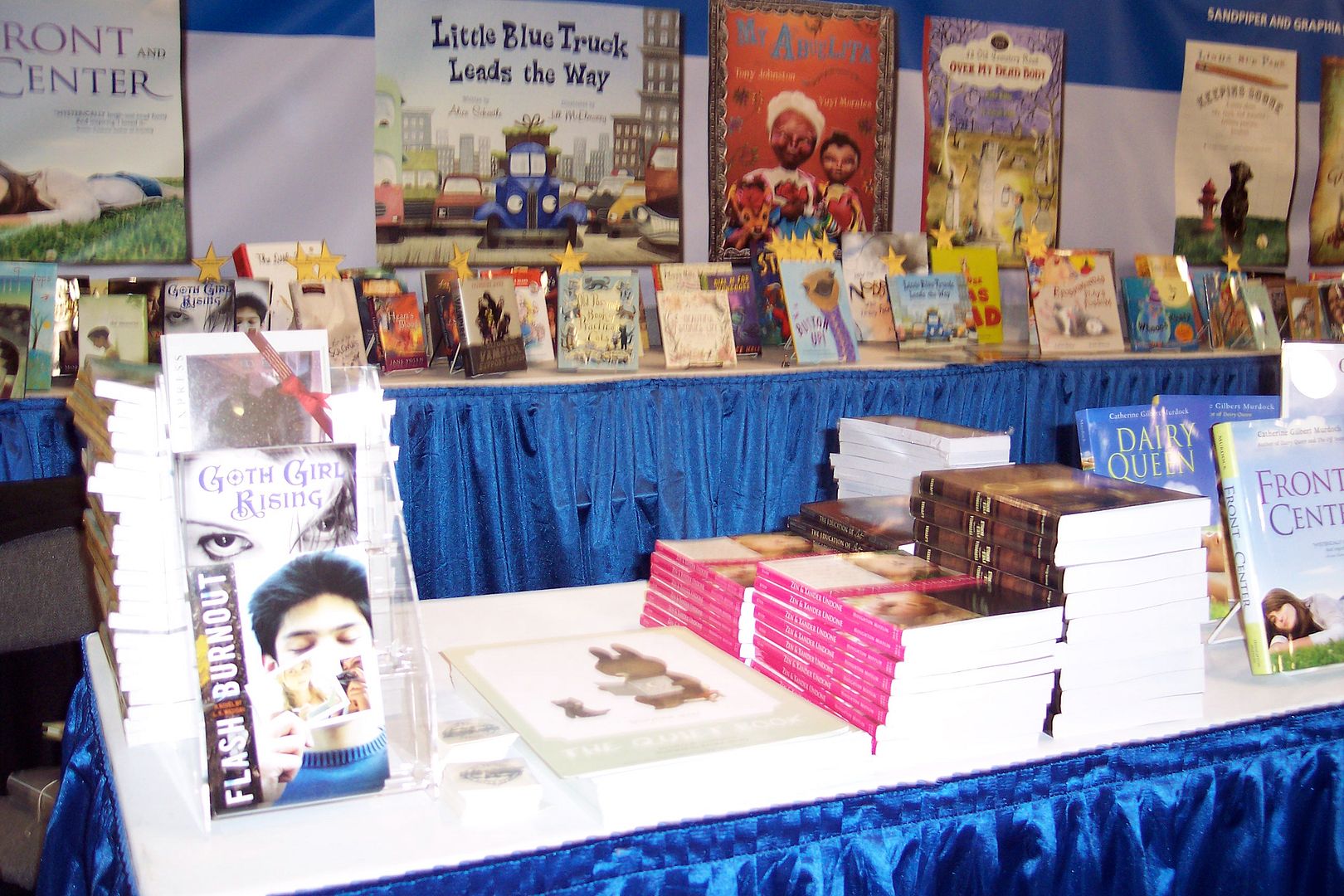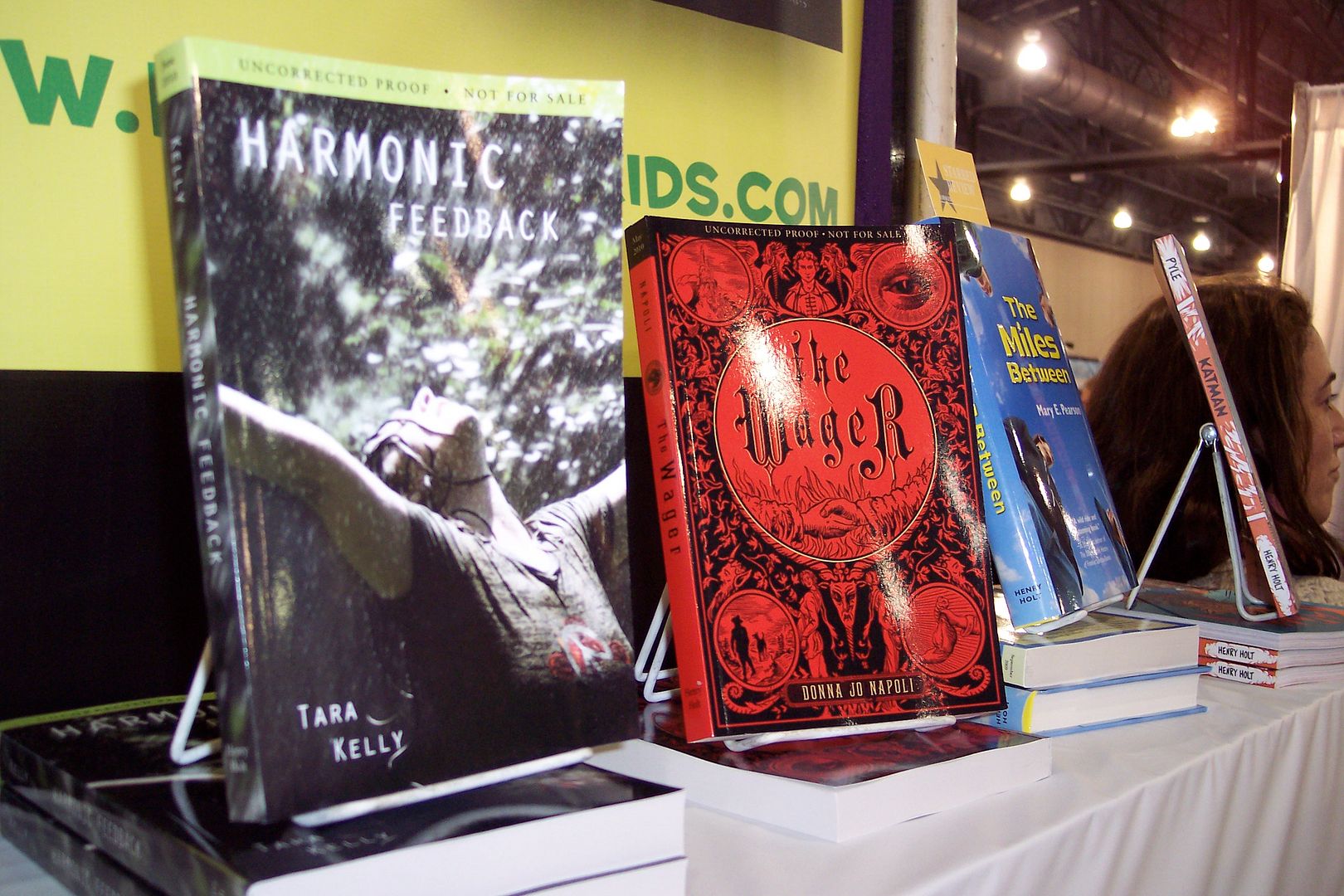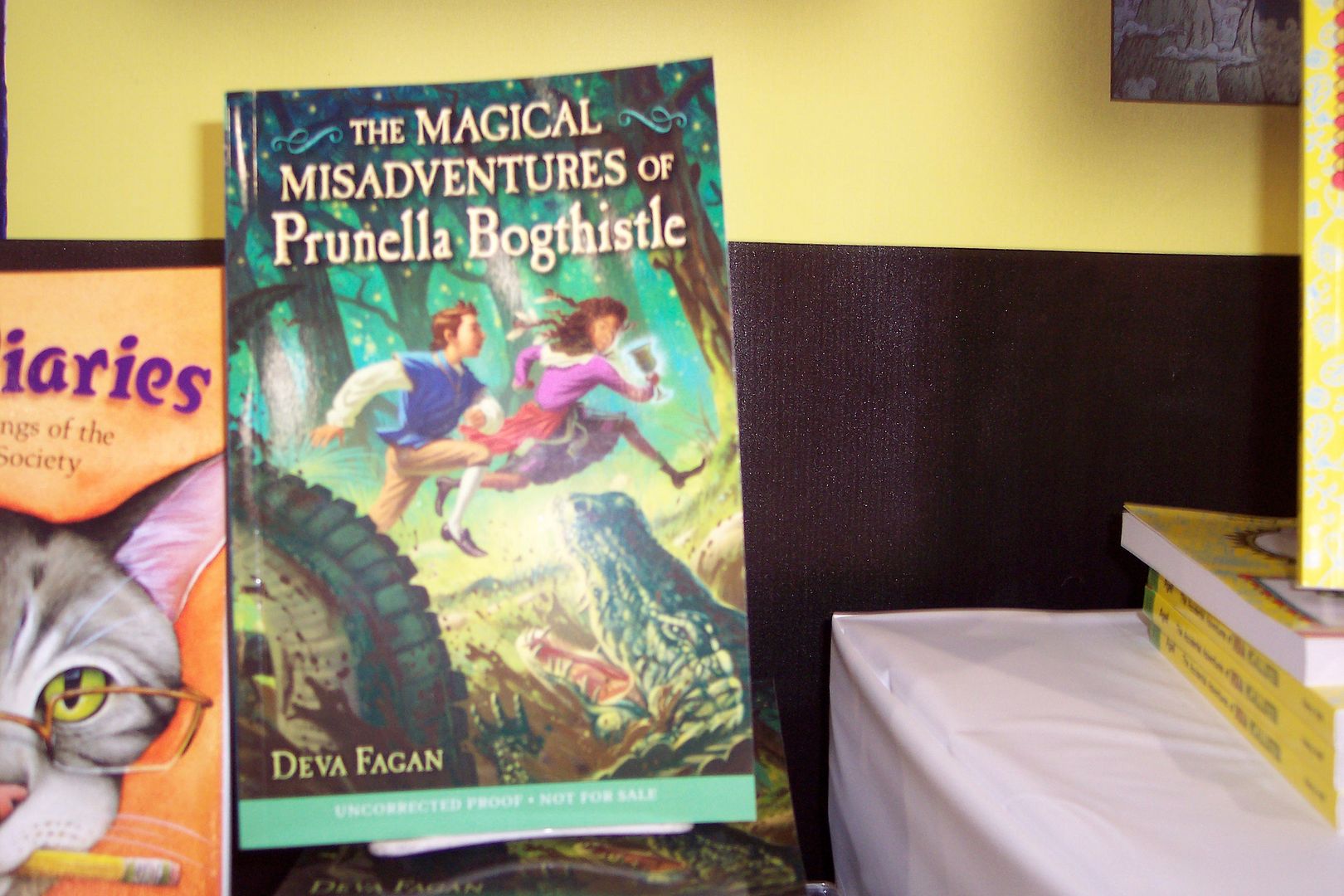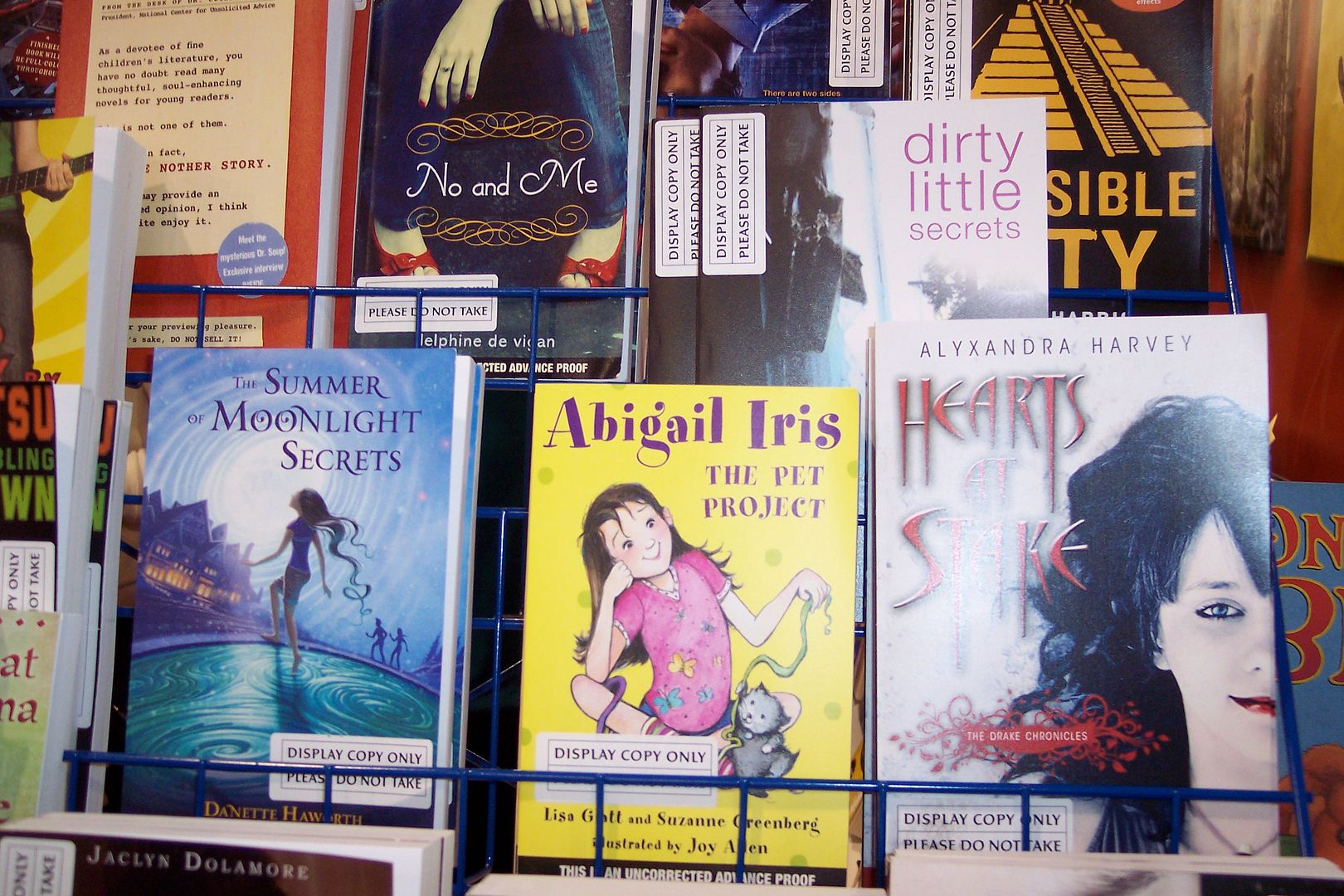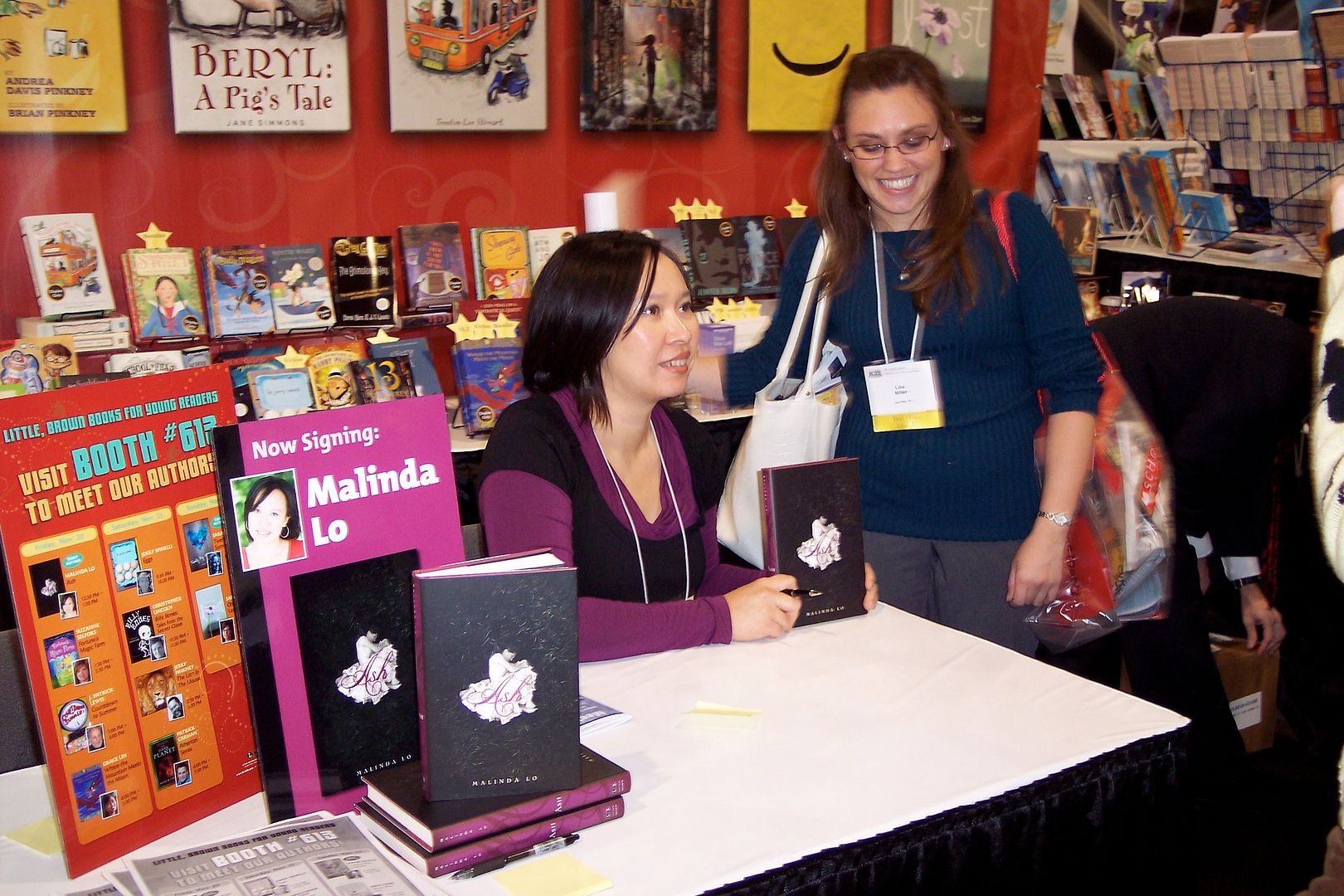 Mallinda Lo, signing copies of ASH.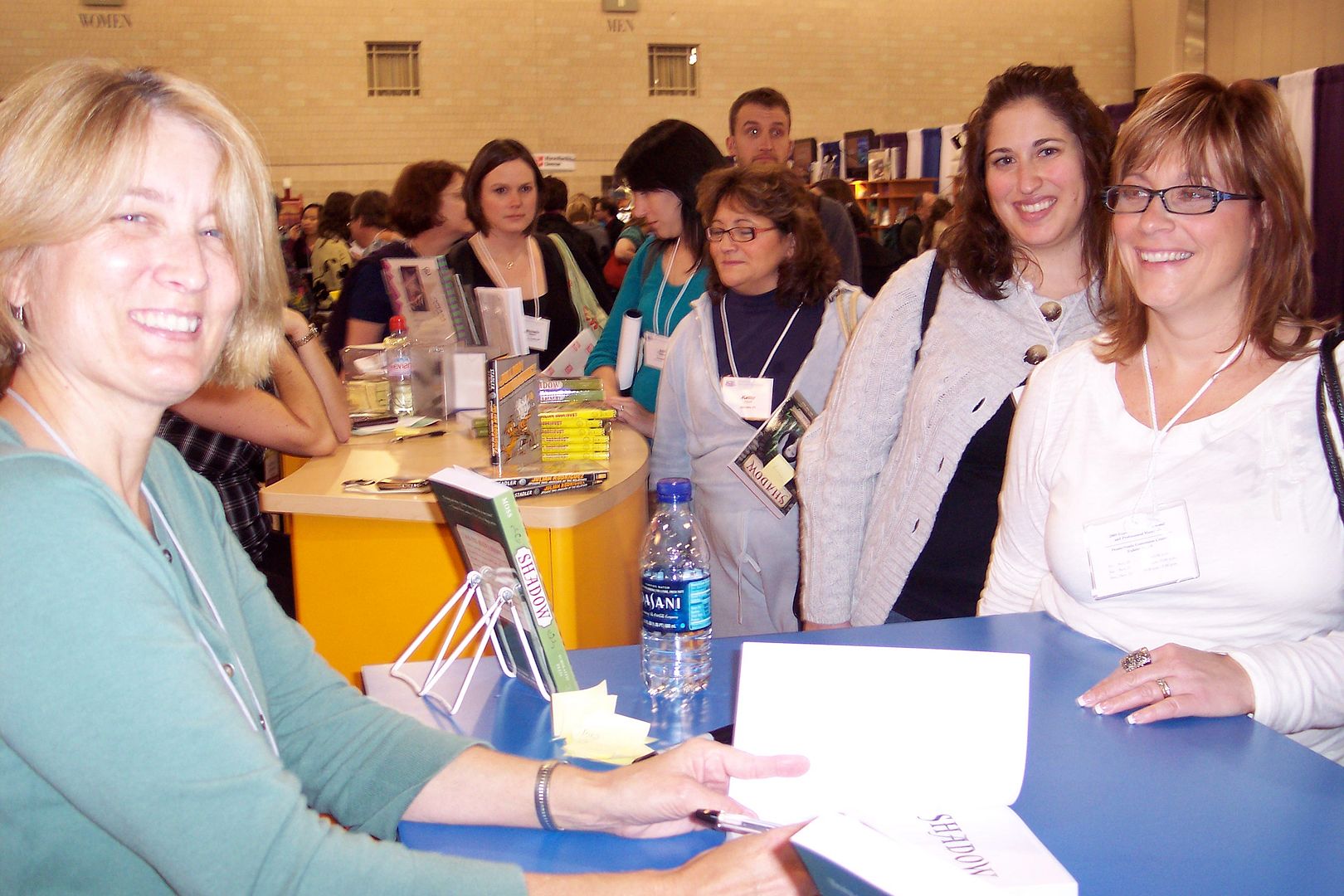 Jenny Moss, signing ARCs of SHADOW (Scholastic, 2010). Jenny and I will both be signing at the Bloomsbury/Walker booth from 9:30-10:10 tomorrow morning.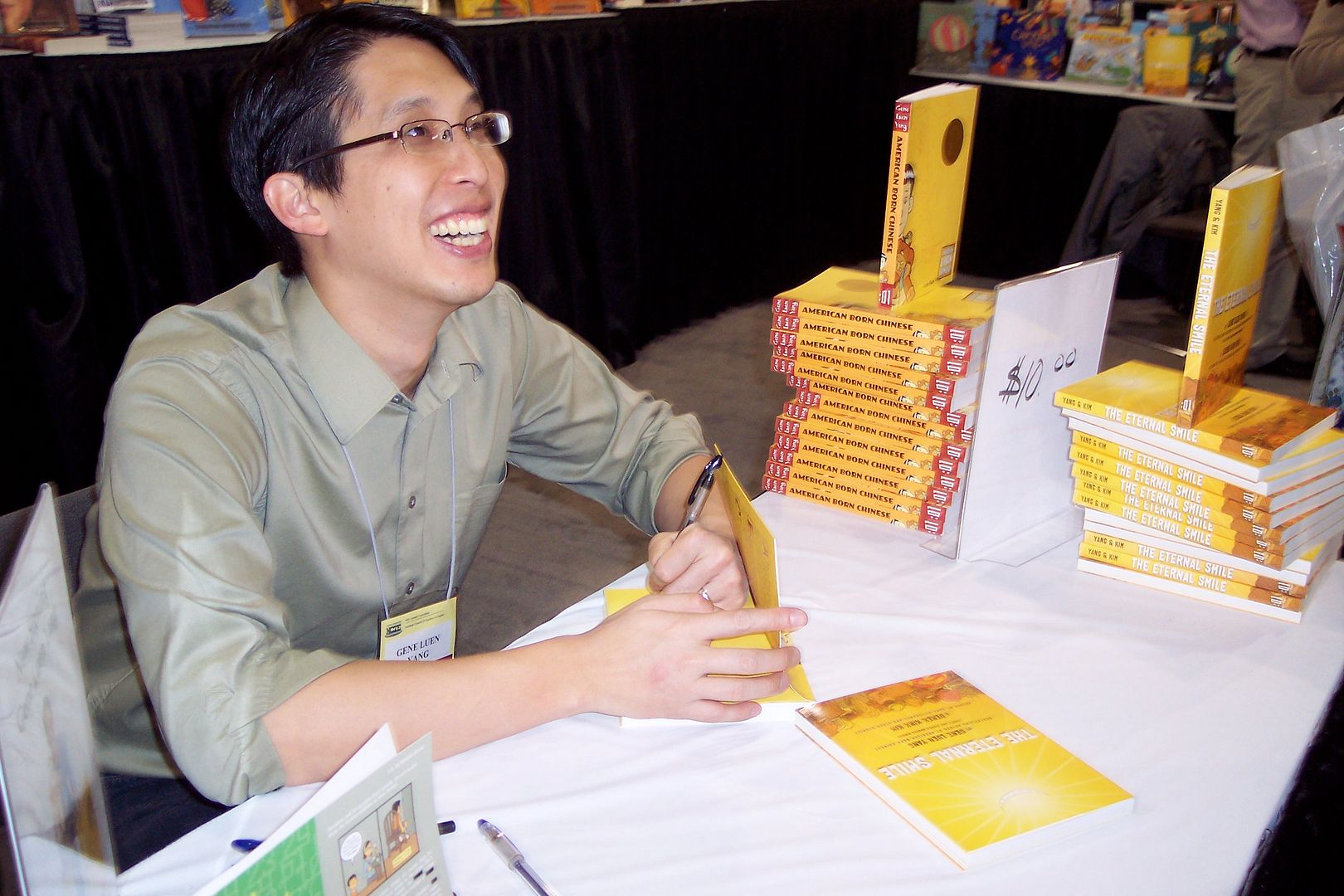 Gene Luen Yang, whose books I love…but I didn't have a chance to get one signed because it was time for our panel, "Stories & Standards: Pairing Fiction & Nonfiction." Here we are:

From left to right, Jenny Moss, Loree Griffin Burns, Teri Lesesne, Tanya Lee Stone, & me.
If you weren't there, don't feel left out… You can click here to see our presentation and download our handouts on the Teachers page of my website. And our facilitator, the wise and bookish Teri Lesesne, aka , also tweeted our workshop while it was happening, so you can click here and scroll down to read her posts.

Here's my schedule for tomorrow:
9:30-10:30 Signing THE BRILLIANT FALL OF GIANNA Z. in the Walker/Bloomsbury booth. (and they're offering books at a 50% discount, too!)
11:45-12:15 Being interviewed for the ReadWriteThink podcast for IRA
2:30-3:40 Middle Level Mosaic – which I understand to be sort of an author speed-dating event. It sound like fun!
I have more to blog, but right now it's time for tonight's publisher dinner with a bunch of bookstore people and NCTE folks. I actually made a joke about not being able to attend because I needed to stay back in my room to read all my ARCs. No one was particularly amused, so off I go. More tomorrow….