If you have to go out on a blustery, rainy Saturday, I'm of the opinion that there's nowhere better to go than a wonderful, cozy bookstore. I had a GIANNA Z. event at Bear Pond Books in Montpelier Saturday, and it fit the bill just perfectly!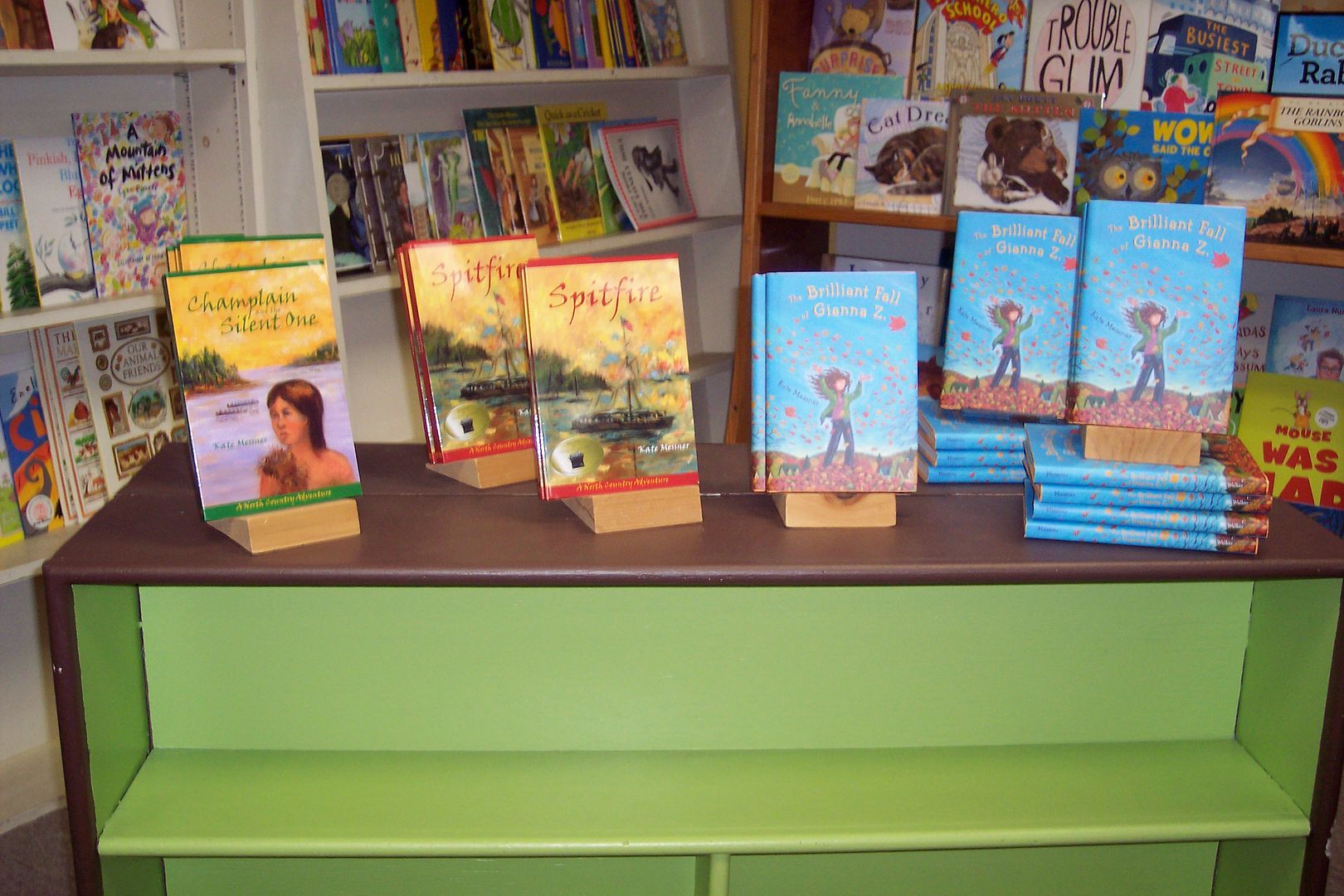 We had a lovely afternoon talking about books and research and writing, and I was especially happy to meet a couple librarians and home school kids who came out for the talk.
Alas, because of the rain and the rough ferry ride and the parking, I was running late and only have two photos. The second is one that you might not expect – the door to the Bear Pond bathroom, but it made me laugh, so I'm sharing.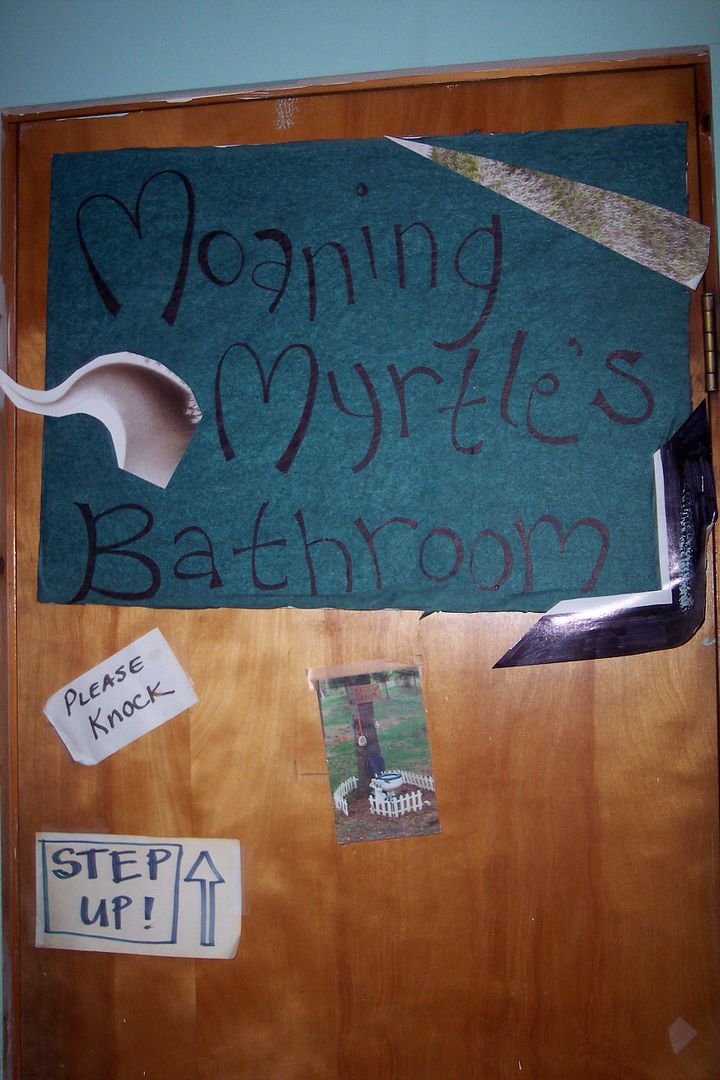 The truth is, I didn't actually see Myrtle, but she does travel and was probably off in the pipes somewhere, perhaps visiting the coffee shop next door.
Thanks, Jane (and Myrtle, wherever you are!) and everyone at Bear Pond Books, for a delightfully cozy Saturday afternoon!