This is Banned Books Week, an annual event from the American Library Association celebrating the freedom to read. It's a week I've always marked by sharing my favorite challenged books, honoring authors who write about those tough topics that matter to kids (but sometimes scare adults), and thanking librarians, teachers, and booksellers who make sure kids have access to the books they want and need to read.
This past summer, I had my first real experience with one of my books generating controversy, so I'm celebrating this week with a more personal understanding of the importance of groups like the American Library Association's Intellectual Freedom Committee, the National Coalition Against Censorship, and the American Booksellers Foundation for Free Expression.  When an author is disinvited from a school visit or finds their book being pulled from school shelves or kept out of libraries, these groups offer much-needed services – not only in terms of support for the writer but also in the education and outreach they provide to schools and libraries as they work for better outcomes.
This week, I have some positive outcomes to share from the summer. As some of you know, last June, there were several incidents regarding THE SEVENTH WISH, my middle grade novel about Irish dancing, ice fishing, magic, entomophagy, flour babies, and friendship. It's also about the effects of opioid addiction can have on families, especially younger siblings. Because of this theme, a school librarian I'd never met emailed me to tell me that while she loved my other books, she'd removed THE SEVENTH WISH from her order list when she found out that the main character's older sister was struggling with addition. I blogged about this here.
After that post, the librarian and I engaged in a long email conversation about censorship vs. book selection, which we agreed to share here. It's long but shines a light on how people are able to see this issue so differently.  We invited readers to share ideas, too, and the conversation continued with this post, which may also be of interest.
The same week this happened, just as my book was released, one of the Vermont schools I was scheduled to visit on my book tour cancelled the visit with less than twenty-four hours notice. The reason, they said, was that even though they'd sent home a letter to families, they felt they hadn't prepared their students well enough for the visit, given the sensitive subject matter. The school also returned all the copies of the book they'd purchased to the local bookstore. Later on, the school did decide that it would carry a copy of THE SEVENTH WISH in the school library. The principal also sent home a note letting families of 4th and 5th graders to let them know about my event at the South Burlington Community Library.
While all this was happening, the children's book community responded with amazing support for the book, for the freedom to read, and for Vermont kids. The South Burlington Community Library offered to host an event. People in Vermont and beyond donated hundreds of copies so that everyone who attended went home with a free copy.
South Burlington Community Library Children's Librarian Meg Paquette sends along this note of thanks:
We appreciate the generosity of:  Bloomsbury Children, Blue Manatee Children's Bookstore, The Bookmark, The Bookstore Plus, Chronicle Books, Erica Perl, Oblong Books & Music, Phoenix Books, Heidi Schulz and all the other anonymous donors who kindly gave copies of THE SEVENTH WISH to the children in our community. The response was overwhelming and as a result we were able to place books into the hands of over 100 young readers as well as create a discussion set for classrooms and book groups.
That discussion set – 35 copies of THE SEVENTH WISH – is currently available at the South Burlington Community Library for any teacher or librarian who would like to sign out books for a classroom read or book club. Thank you so much, Meg!
Phoenix Books, the local independent bookseller handing books for the Burlington tour visits, also offered amazing support. The great folks at Phoenix took orders from readers all over the country and delivered the books for the library event. Phoenix Books also donated one hundred copies of THE SEVENTH WISH themselves. Those additional copies were recently delivered to the Vermont Department of Libraries, which just finished distributing them to school and public libraries throughout the state – providing access to readers in Vergennes, Swanton, Chester, Derby Line, Colchester, Shoreham, Marshfield, St. Johnsbury, South Burlington, Jericho, Randolph, Ludlow, Cabot, Essex Junction, Lyndonville, Middlebury, Westford, Grand Isle, Plainfield, Morrisville, Bristol, Strafford, Quechee, Craftsbury Common, Danville, Greensboro, Franklin, Springfield, East Corinth, North Ferrisburgh, Weybridge, Wilmington, Milton, Bradford, Orwell, Albany, Montpelier, West Rutland, Wolcott, Readsboro, Northfield, Killington, Vernon, St. Albans, Tunbridge, Sharon, Northfield, Thetford, Wardboro, Jeffersonville, Westminster, Williamstown, Windsor, Richford, Alburgh, Rochester, Fairfax, Bethel, Bennington, Montgomery Center, Woodstock, Richford, Jamaica, Townsend, Johnson, Charlotte, Enosburg Falls, Bondville, Middletown Springs, Hartford, Pittsford, North Troy, Waterbury, Marlboro, Fairlee, Bakersfield, Orleans, West Hartford, Moretown, and Island Pond.
That's a lot of towns and a whole lot of readers, and I am so very grateful.  Thank you, Phoenix Books and Vermont Department of Libraries!
As book challenges go, this one has a pretty positive ending. But that's not always the case.
This year's Banned Books Week theme is Celebrating Diversity, noting that books by diverse authors are especially likely to face challenges. From the Banned Books Week website:
"The majority of banned books are disproportionally from diverse authors. The 2016 celebration of Banned Books Week (taking place Sept 25 – Oct. 1) will examine this dichotomy. The American Library Association (ALA) defines diversity as being "those who may experience language or literacy-related barriers; economic distress; cultural or social isolation; physical or attitudinal barriers; racism; discrimination on the basis of appearance, ethnicity, immigrant status, religious background, sexual orientation, gender identity, gender expression; or barriers to equal education, employment, and housing". Diverse authors represent the marginalized factions of our society and the voices of those who are not often represented in mainstream outlets.
This discrepancy, in regard to the banning of diverse books, is significant. The University of Wisconsin's Cooperative Children's Book Center (CCBC) and publisher Lee & Low have provided statistics from 1994 to 2012 that illustrate that while 37% of the U.S. population are people of color, only 10% of books published focus on multicultural content. In addition, ALA's Office for Intellectual Freedom, has determined that 52% of the books challenged, or banned, over the past decade are from titles that are considered diverse content. These statistics are troubling and create more questions than answers."
Troubling is an understatement. So what can we do to change that? One small step is making a point to recommend diverse titles by authors from marginalized groups, pointing out why they're valuable and important. Here are a few of my favorites – not all have been challenged, but I think they're all important books that should be available for readers: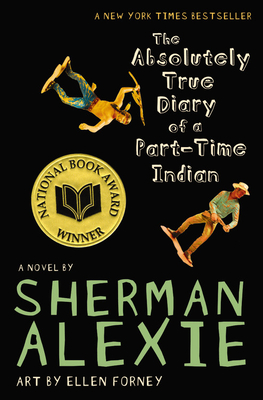 Sherman Alexie's THE ABSOLUTELY TRUE DIARY OF A PART-TIME INDIAN is not only a thoughtful story about identity and discrimination but a truly hilarious YA novel as well.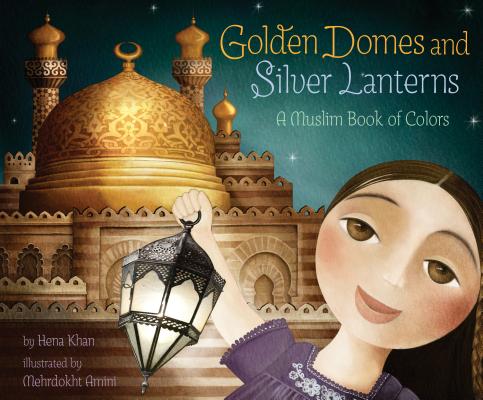 Hena Khan's GOLDEN DOMES AND SILVER LANTERNS is a beautiful book exploring colors through the eyes of a Muslim child celebrating her family's cultural and religious traditions.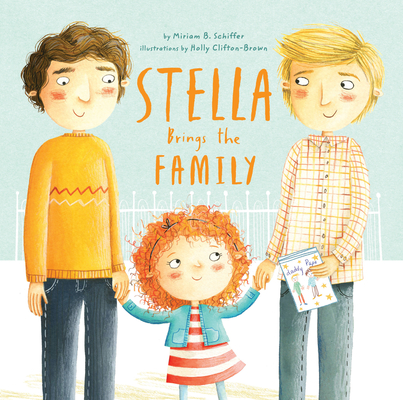 STELLA BRINGS THE FAMILY by Miriam Schiffer is a charming picture book about a girl with two dads, struggling over what to do about a Mother's Day event at school.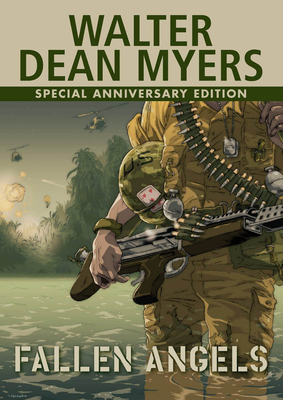 FALLEN ANGELS, Walter Dean Myers' YA novel about the Vietnam War, is raw and brilliant, and frequently shows up on challenged book lists.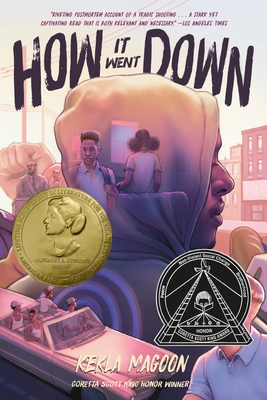 HOW IT WENT DOWN by Kekla Magoon is a complex and heartbreaking story about the shooting of a black teen, told in multiple voices.
Whether or not they're frequently challenged, what are some of your favorite books by authors from marginalized groups? Let's build our reading lists this week and shine a light on some of these titles.