We've had some colorful visitors stop by the house lately…
The monarch butterflies are loving my Echinacea.
And this little guy has made appearances on our beach twice this week…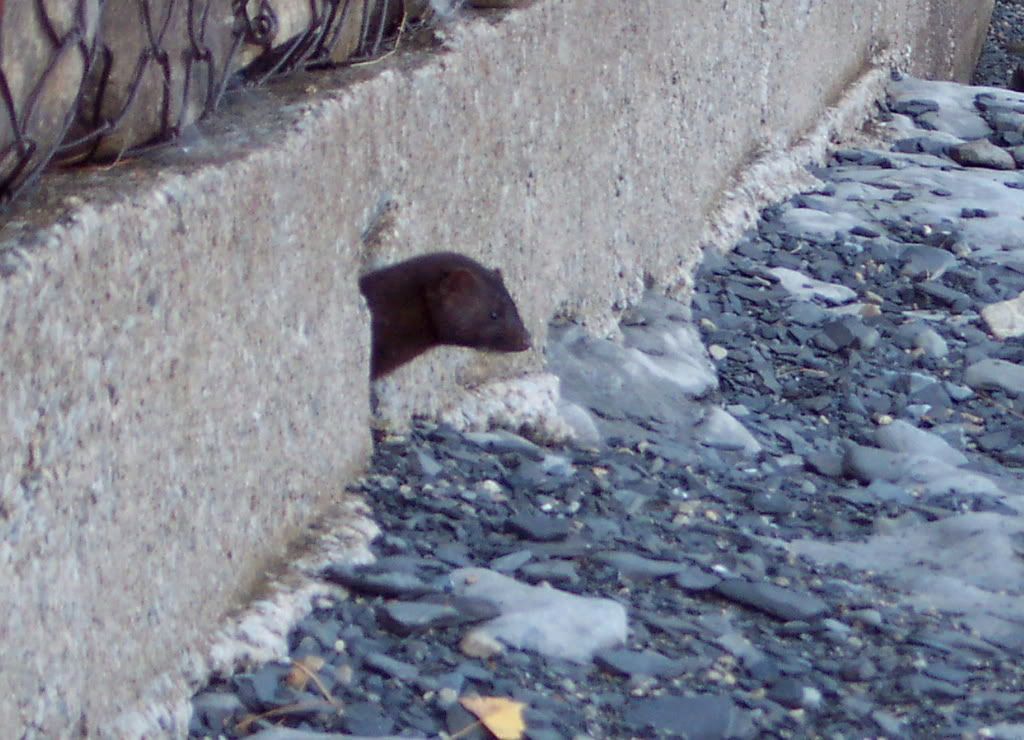 It's a mink, we think, a member of the weasel family. Some of you may have read
's entries about the weaselly creature that showed up at her house a few weeks ago and looked a lot like a wolverine. I think this may be a smaller, cuter, distant cousin. He spent the afternoon frolicking up and down the shore, climbing into drainage pipes, and then playing peek-a-boo before jumping out again. We're trying to think of a name for him (or her). Any suggestions?