Happy Valentine's Book Giveaway Day! In the spirit of sharing the book love, I held a contest on my blog to give away a signed ARC of Linda Sue Park's incredible MG novel Keeping Score.
And in the spirit of entertaining my children, we devised a fun, Valentine-loving way to pick a winner.
First, I wrote the names of everyone who entered on little foam heart stickers. If you entered, you're on one of these. I promise.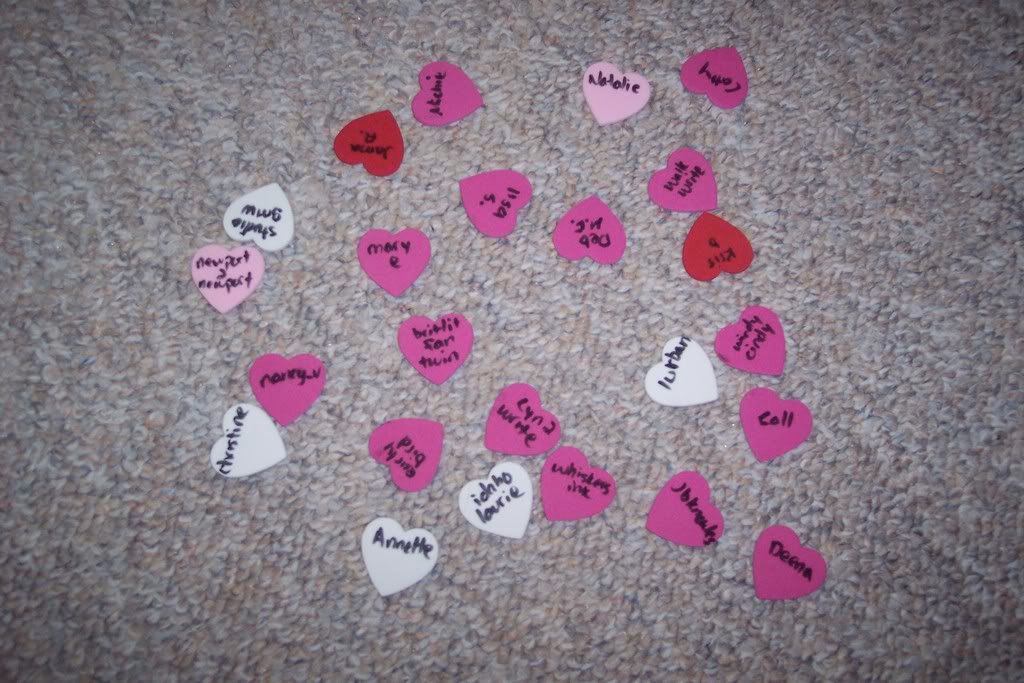 Then we stuck all the hearts to the dartboard in the basement.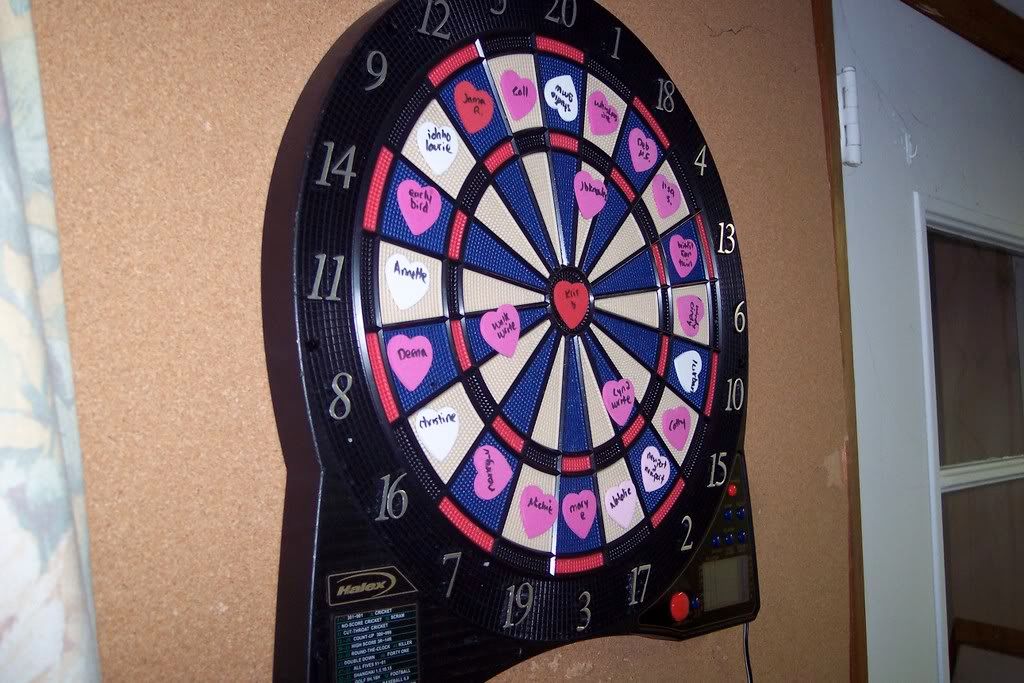 Then the kids closed their eyes and took turns shooting darts at you.
You can be assured that it was done fair and square, even at great risk to our personal property. E almost threw a dart through the door window you see next to the dartboard. When I suggested that she open her eyes and just try to hit the board, she vehemently refused. She would NOT compromise the integrity of the random selection process.
This took longer than I thought it would. Bedtime was late. There were many near misses. Many darts that just grazed the edges of some of your names. But we were looking for a true piercing of the heart, Cupid style. Finally, J was successful.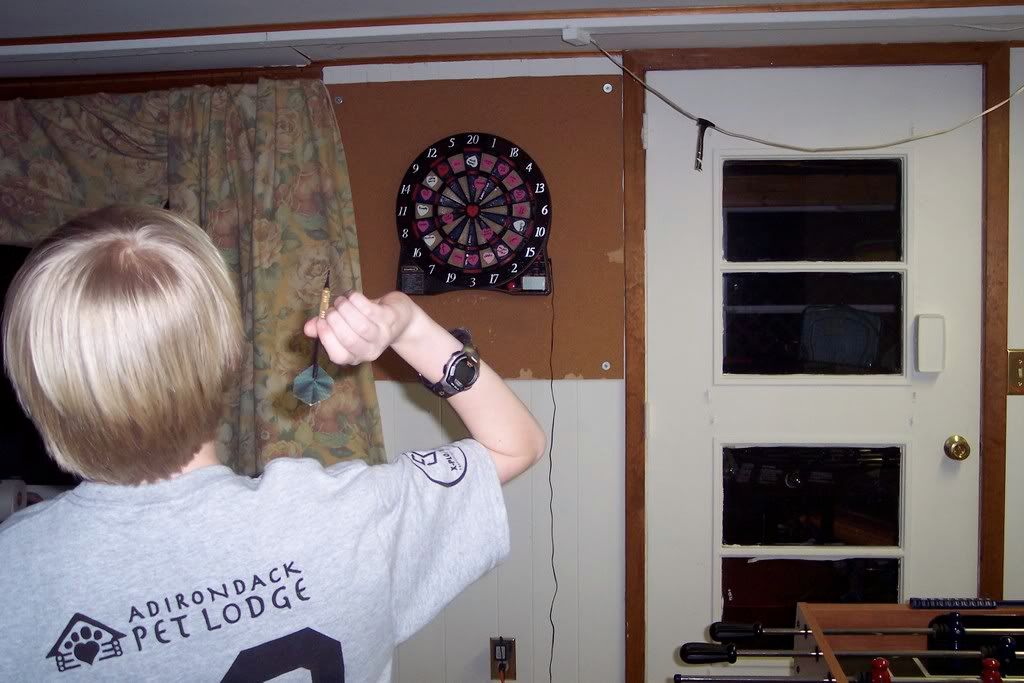 Can you read this?
How about now?
Congratulations,
! Please email me your address, and I'll mail out your signed ARC of Keeping Score. Happy Valentine's Day, everyone, and thanks for entering!
Edited to add a special LJ "Sharing the Love" note…
has requested that her prize be sent along to
to help her recover from a knee injury (and I know it will help!). So, whiskersink, please send me your address, and newport2newport….thanks. Your kindness this morning made me smile a huge smile. I love this community.
~K
And don't forget… Valentine's Day also means the announcement of the Cybils winners! Congratulations to the winners and all of the nominees for this year.