Thanks to the always-awesome Flying Pig Bookstore, the 3rd and 4th graders in my school district had an amazing author visit with Annie Barrows this afternoon. She's the author of Chronicle's IVY AND BEAN series as well as THE MAGIC HALF with Bloomsbury, all of which are big-time favorites in the Messner house. We hosted the visit at the middle school where I teach, since we have a large auditorium that could fit the kids from both elementary schools, and I had a chance to sit in on her reading!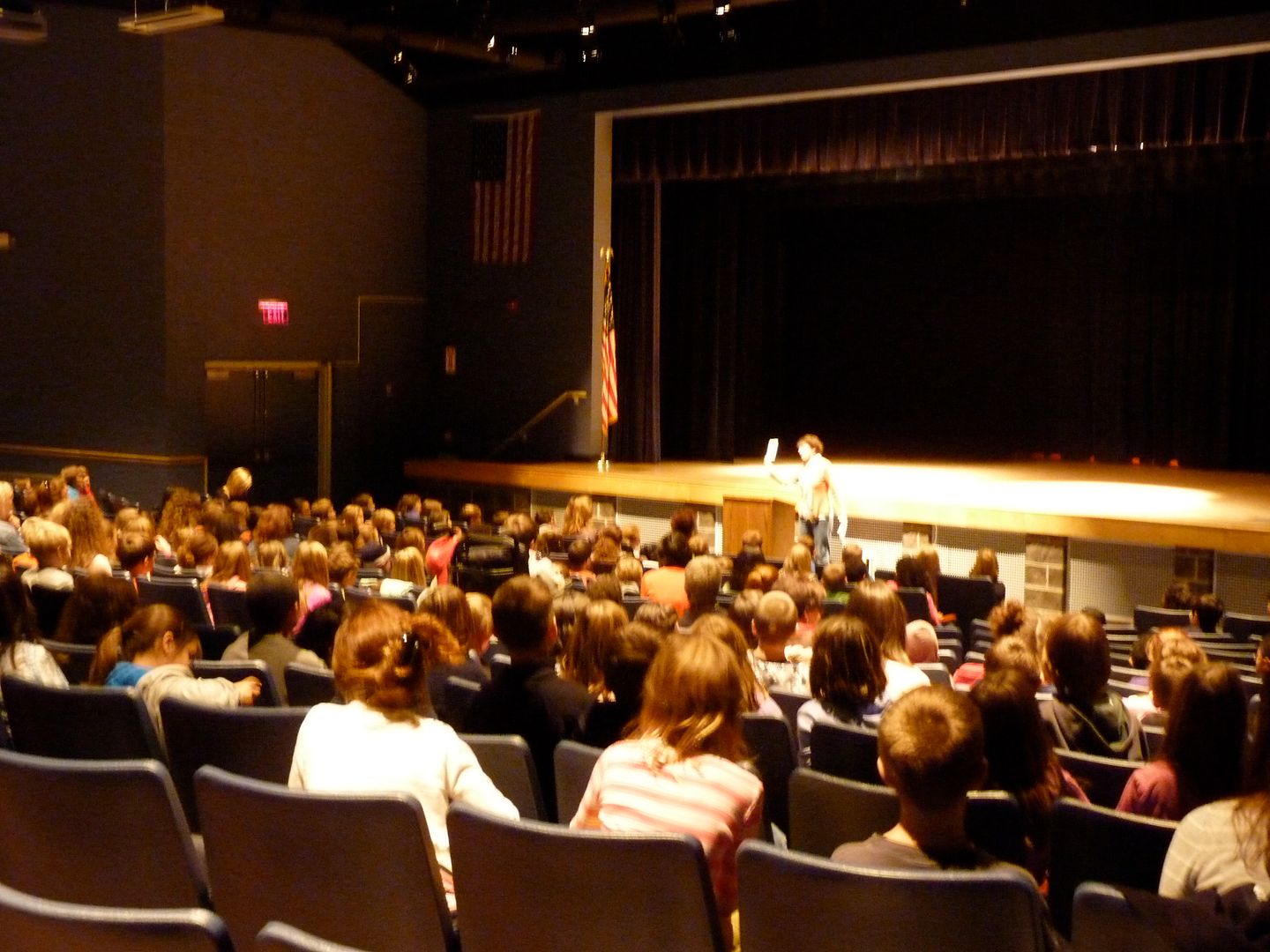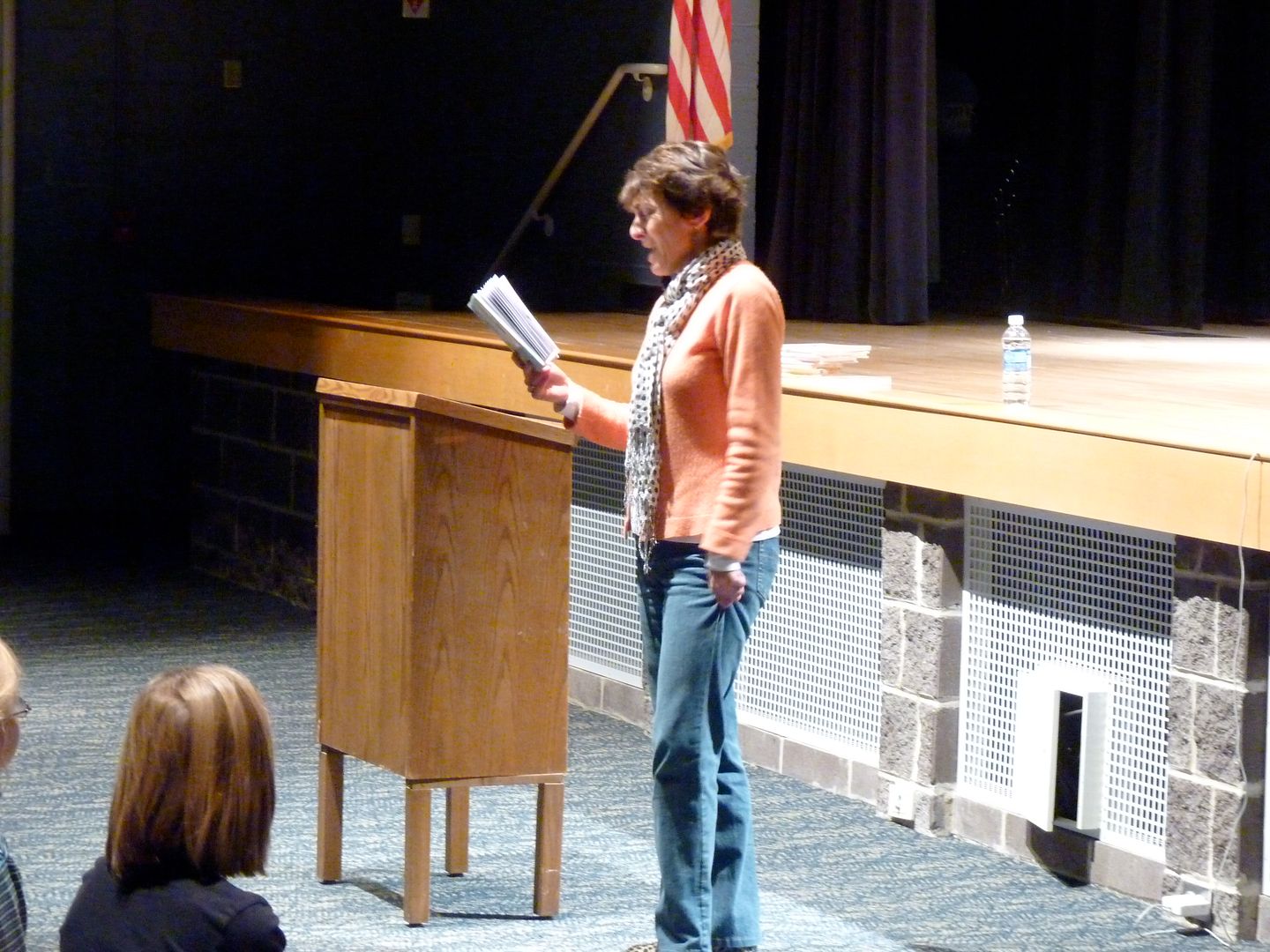 Annie read from her latest IVY AND BEAN adventure, IVY AND BEAN: WHAT'S THE BIG IDEA? I loved watching kids giggle as the girls tried out a brilliant if somewhat misguided science experiment. Then it was off to the library office to sign books. And sign more books… And more…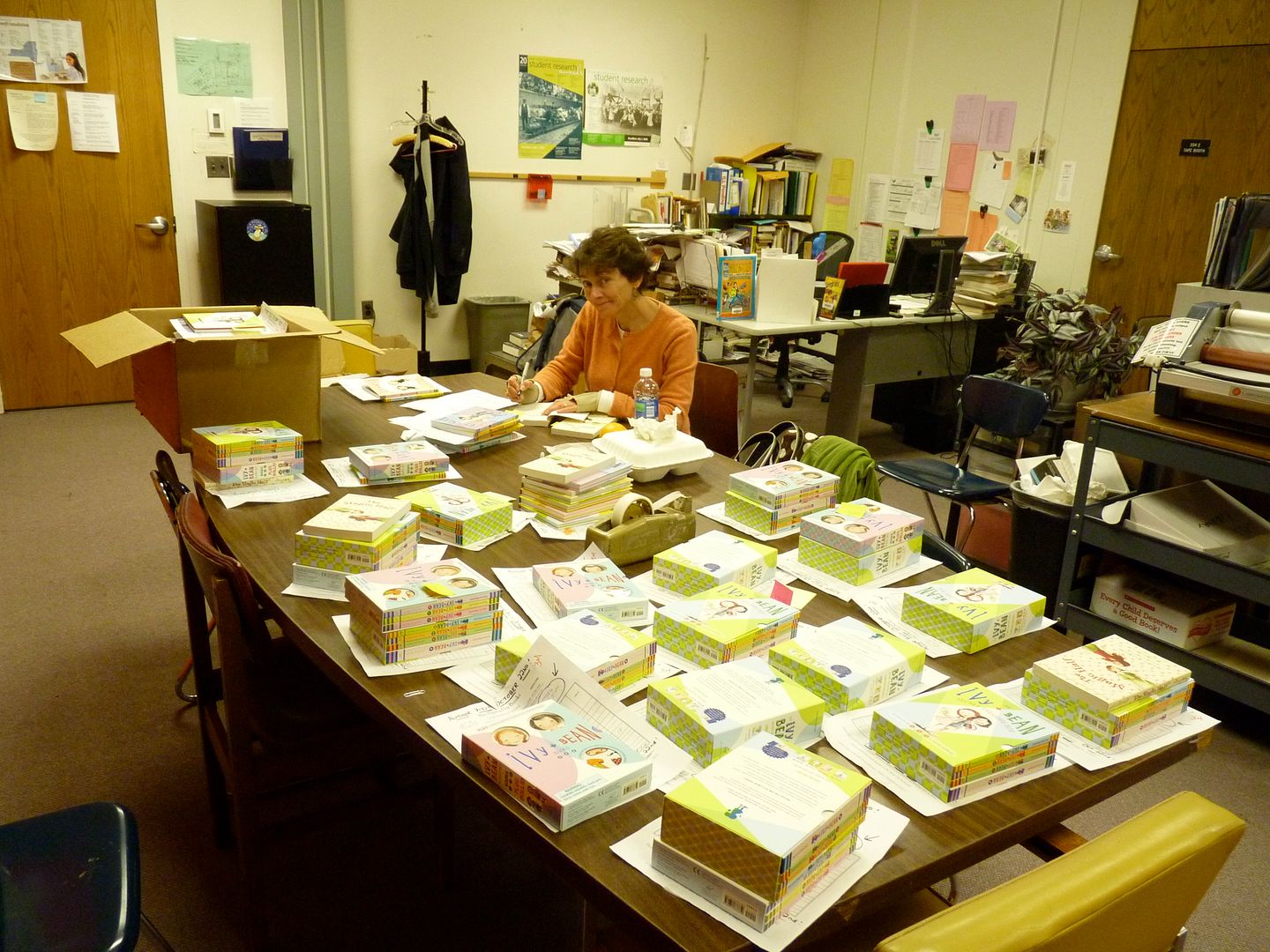 Then we sent Annie on her way for a late-afternoon event at Flying Pig. And look what she was driving!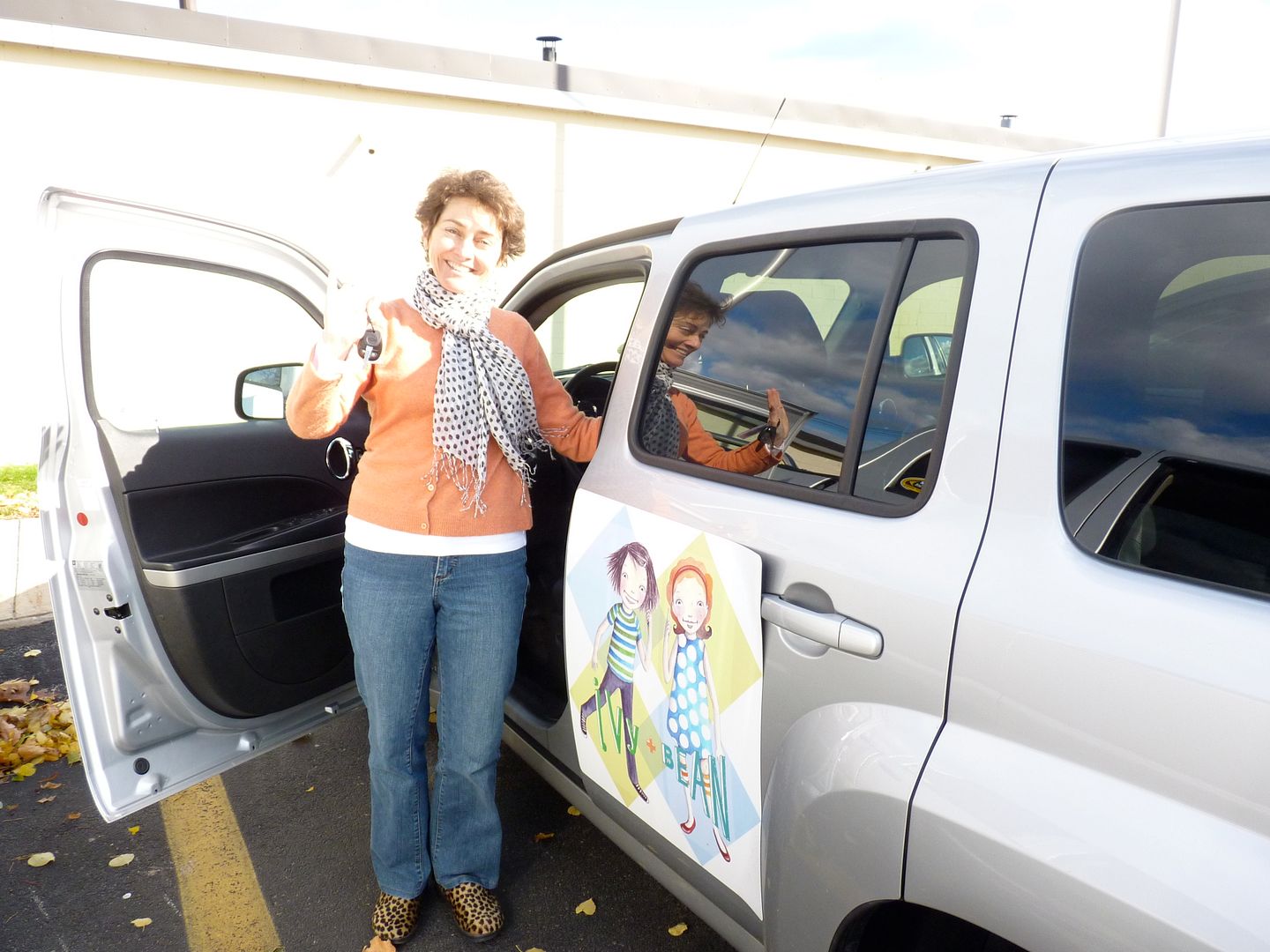 It's an Ivy-and-Bean-Mobile!
Thanks, Annie, and Chronicle, and Flying Pig Books, for a great author visit today!