Some of you have been thinking you'd like to get together with other like-minded teacher-writers to form critique groups, and that's a great idea. Let's talk about how critique groups work…
(Please note: The thoughts below were originally posted on my blog as part of my critique-groups post for Teachers Write 2012. No need to reinvent the wheel, after all.)
A critique group is a small group of people (usually 2-6) who write and agree to read one another's work from time to time and provide feedback with the purpose of helping one another improve. Critique groups can happen in person — if you live close to some other writers, you might agree to meet once a month at the local coffee shop for this — or online, in which case you'd exchange pages of writing via email or set up a system with folders in Yahoo Groups or something similar.
They can be made up of people who are at about the same level (beginners, folks revising first novels, etc.), people who write the same genre (YA, MG, picture books, nonfiction, etc.) or people who write different kinds of work but have an appreciation for what the others write, too.
Sometimes, critique groups operate on a schedule (each week, writers take turns sending maybe five pages for critique by the others) and sometimes they're more informal (people share work when it's done or when they need feedback, and others critique as they can. This is more common with experienced writers, I think, who tend to have deadlines and less predictable schedules.)
Sometimes, it takes a while to find the right critique group. People sometimes post new critique groups or openings in established ones at the SCBWI site or on Verla Kay's discussion boards for children's writers. Sometimes, you express interest in this, and someone else has filled the spot already or seems to be a better fit for that particular group. Do not take this personally or read anything into it at all. It happens. It happened to me numerous times when I was looking for a critique group, and if it happens to you, it doesn't mean that you're not a good writer or a nice person or anything else. It only means that your "just-right" critique group is still out there.  And sometimes, people join a critique group and then realize it's not a good fit, so they drift away. All of this is part of the process, and it's okay.
I've been in a bunch of critique groups over the years, all full of great people and talented writers. Some have been better fits than others, especially my current group with writers Loree Griffin Burns, Eric Luper, and Liza Martz.  Though we write different genres, we all appreciate one another's work.  We run into each other at conferences & retreats sometimes, but our group operates mostly online (via Yahoo groups) and we don't have a set schedule.  I also have a couple other good writers friends with whom I swap manuscripts sometimes.
Last summer, I wrote a pretty detailed piece on how to critique a friend's writing for the Stenhouse Summer Blogstitute. It uses one of my editor's revision letters as a mentor text for how to critique someone's writing in a way that's constructive and rigorous without making that person feel sad or frustrated or so angry they want to shove their crummy manuscript up your nose.  You should read that here. Go ahead…and then come back. I'm going to get a cup of coffee while you do that….
So…do you think you might like to be in a critique group?  I can't create one for you…or tell you who to have coffee with, but I can provide a place for you to talk with other like-minded people who feel the same way and might want to connect with you to share work.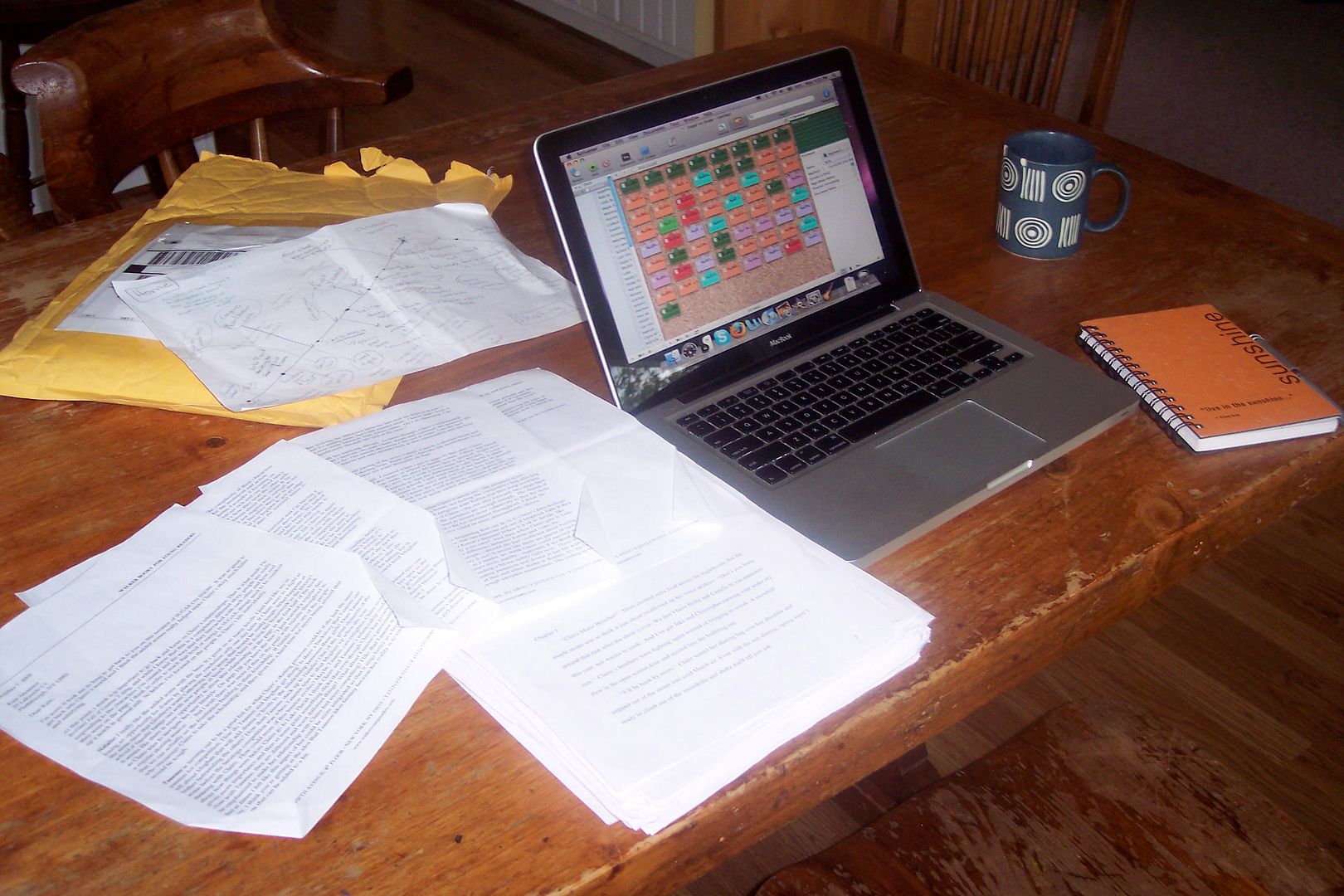 If you'd like to start a critique group where you live, or an online group, leave a comment here with the following information:
Your name
Where you are in your writing life: (beginner, long-time poet, working on 1st novel, agented nonfiction writer, etc.)
What you're working on now or what you most want to write: (YA fantasy, MG mystery, picture book biographies, professional books, poetry, etc. Or you can say not sure – a little of everything.)
Where you live if you're hoping for an in-person group, or just "Online" if you think connected via email will work out better.  Or share both if you're open to either of those.
(Remember that in-person critique groups actually go someplace to meet and eat brownies and drink coffee once or twice a month, while online groups do all their critiquing and commenting via email or Google docs or something like that. Sometimes, they eat brownies while they do this, too, but it's harder to share.)
If you're intrigued by all this, but you're not the kind of person who likes to start things, then you can just hang out and see if anyone posts a request for critique partners in your city, or if anyone who shares your passion for memoir is looking to form a group. If you see a comment from someone you'd like to chat with about forming a group, then reply to it and figure out how you'd like to continue the conversation (email, Facebook, etc.) to work out details.  Then I'd suggest you arrange to swap just a few pages of something for a sample critique, so that you can see how it works out and figure out if you're compatible in this way. (You can read this piece I wrote for Stenhouse to get ideas on how to offer good feedback.)
Please don't get stressed about this ,okay? If no one answers your request right way, it doesn't mean you're a bad writer or that you smell like onions or anything else. Give it some time, and if this doesn't work to connect you with someone like-minded, we'll find another way.
Once you're connected with a maybe-critique-buddy, try it out. See how it goes. And understand that this is not a perfect science. Critique groups have fits and starts, growing pains, and bumps in the road, so it may take a few tries before you connect with someone who is the right match. It's worth it, though. You'll get great feedback on your writing,  you'll learn a lot from critiquing your partners' writing, and you'll come away with some ideas that you can share in the classroom or library with kids who are trying to help one another improve their writing, too.
Ready  to round up some critique partners?  Fire away in the comments! Remember that the point is to find one another here and then trot off to email or Facebook or Google to talk amongst yourselves and decide how you want your group to work.  There's a good number of authors planning to visit for Q and A Wednesday next week, so if you end up with more questions about critique buddies, be sure to ask for their thoughts.