My ALA signing is tomorrow morning from 10-11 at the Bloomsbury/Walker booth (#1711). That meant today was a free day for me to enjoy the exhibit hall and merrily gather books. (I am guessing that Heaven is a lot like the ALA floor only with a better food court.)
Random House was one of my first stops of the day, where I was delighted to find this.
I've been dying to read Rebecca Stead's WHEN YOU REACH ME, so one of these signed copies is now on the nightstand next to me – yay!
It felt like every time I turned around today, there were familiar faces. At the Scholastic booth, I ran into , who will be accepting the Morris Award tomorrow morning. Congratulations, Elizabeth!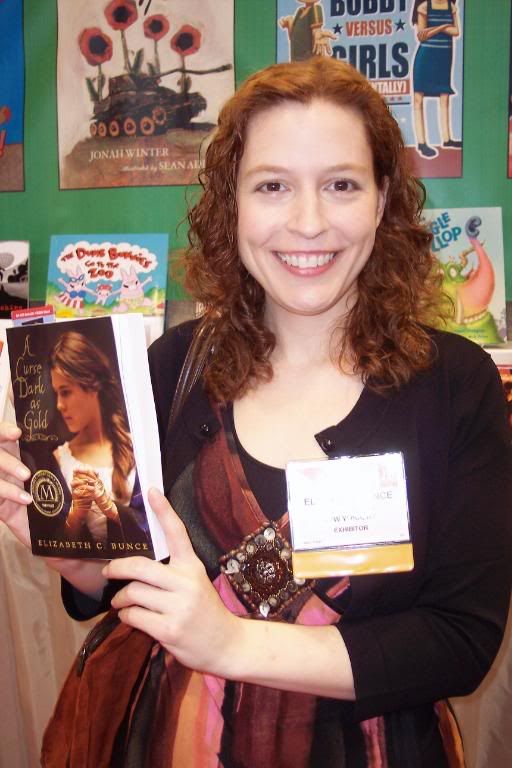 And I almost literally ran into John Green on the way to his signing. He was gracious enough to forgive me for the near-miss and stop for a photo.
I didn't see at ALA today…but I saw a friend of hers!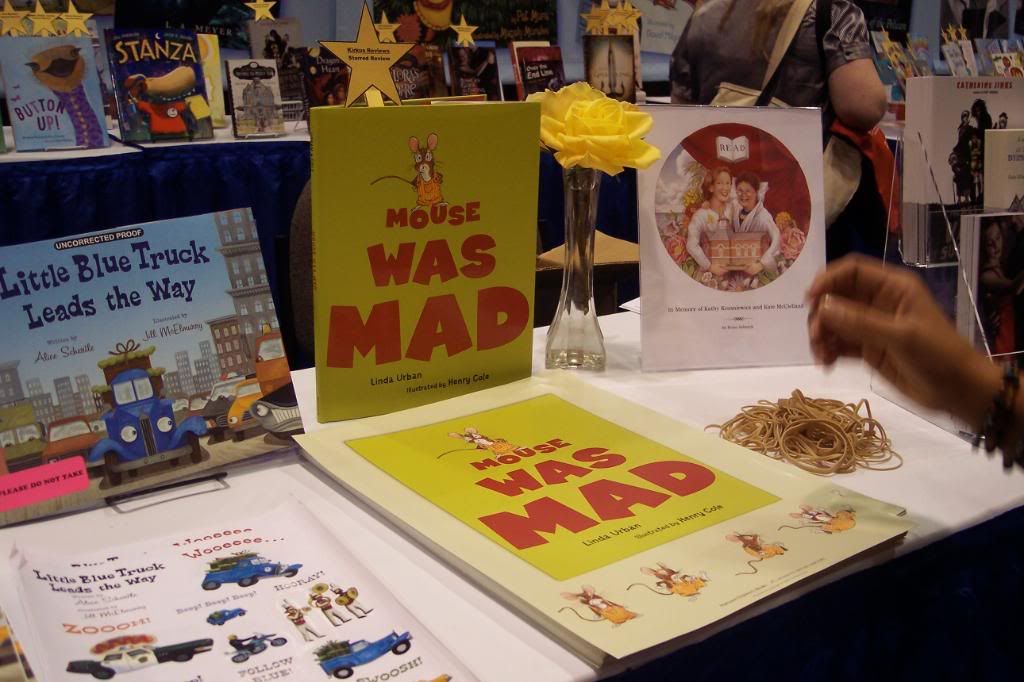 Actually, I met another friend of Linda's, too – the talented Marla Frazee, who illustrates the CLEMENTINE series and won a Caldecott Honor for A COUPLE OF BOYS HAVE THE BEST WEEK EVER.
We saw Neil Gaiman signing at Harper Collins, and I picked up my ticket to hear him speak at the Newbery Banquet tomorrow night. I hadn't planned on going, but my husband convinced me that things like this don't just come along every weekend. So true.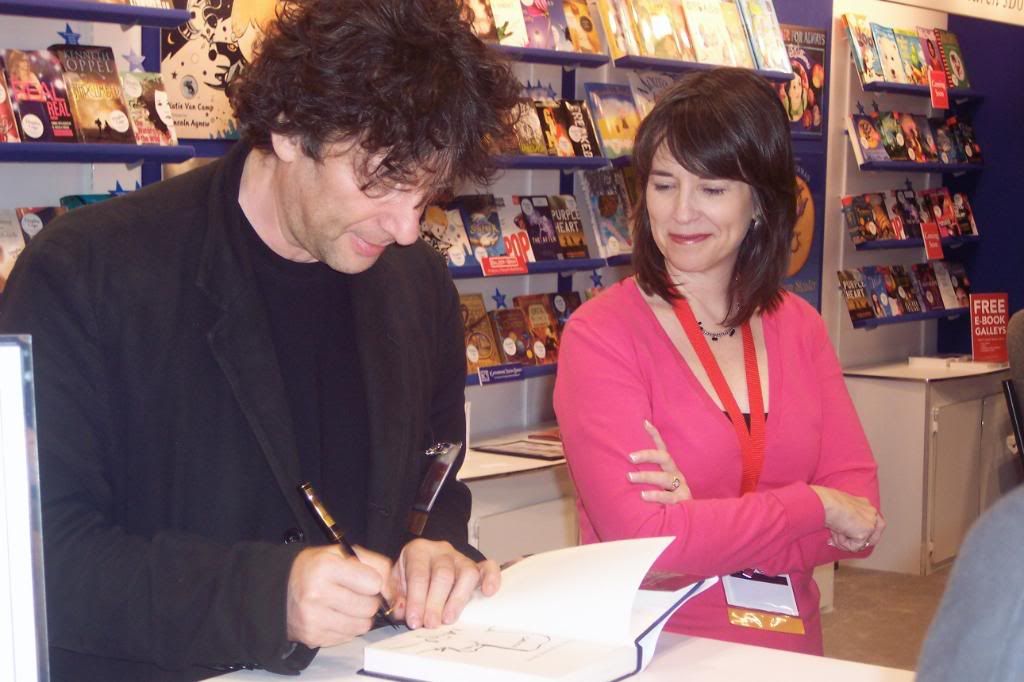 Kate DiCamillo and Chris Van Dusen signed my daughter's copy of MERCY WATSON…and we also watched them cheerfully sign a stuffed pig.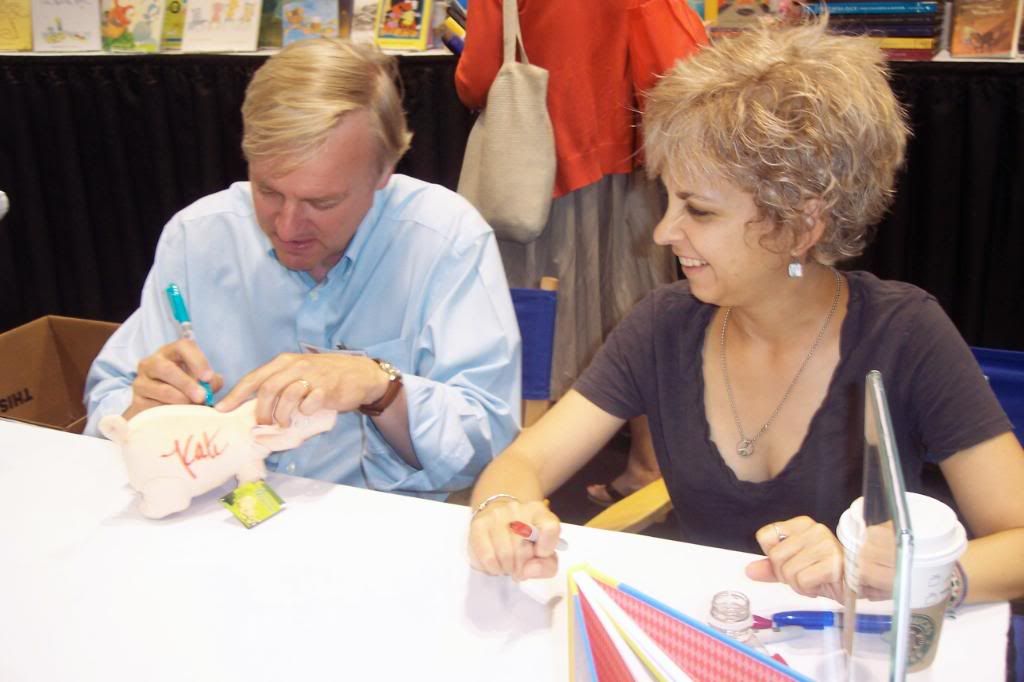 Candlewick, by the way, won some major points with us for producing boxes of Mercy Watson popcorn just when we were about to collapse of hunger.
Laurie Halse Anderson was signing after her Edwards Award luncheon…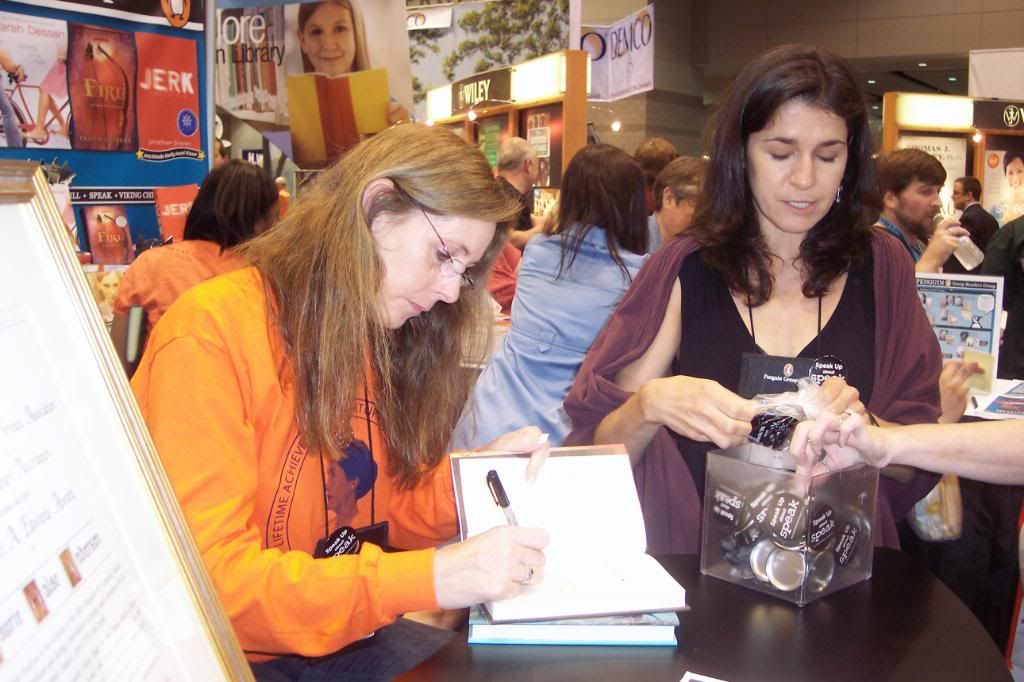 …and Blue Balliett, which was extra-amazing since E and I just read CHASING VERMEER and THE WRIGHT THREE in preparation for our trip to Chicago.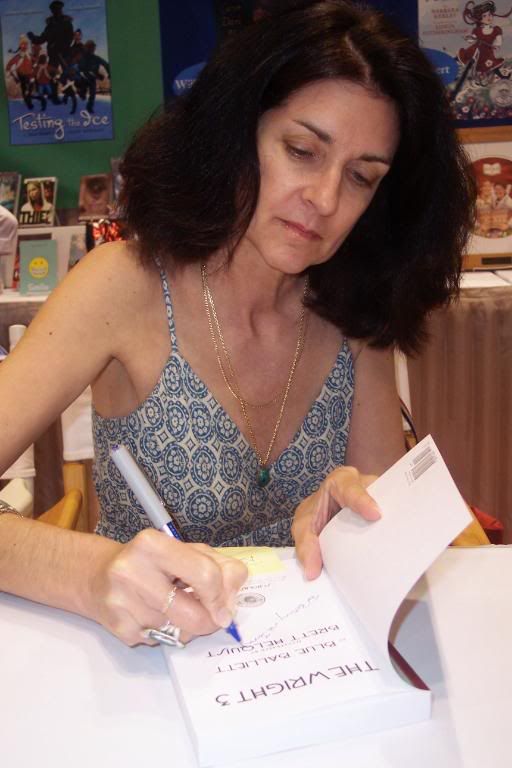 We didn't know ahead of time that Blue Balliett would be here, so we were thrilled. As an amazing added bonus, we ran into her waiting for the train after her signing. She gave us some insider tips for a walking tour of the Hyde Park setting of her books, including some spots we never would have found (or known that we could go) on our own. More on that later….
I'll wrap up today with more photos under the cut. I so appreciated it when folks at TLA and BEA beamed back pictures of GIANNA Z so I could see her out in the world, all grown up. So I spent a good part of today stalking friends' books (so much so, in fact, that the guy at the WestSide Books booth glared at my Bloomsbury/Walker badge and asked why I was taking pictures. He seemed certain I was some sort of publishing spy, but I finally convinced him that I was just a harmless, if slightly giddy, author.)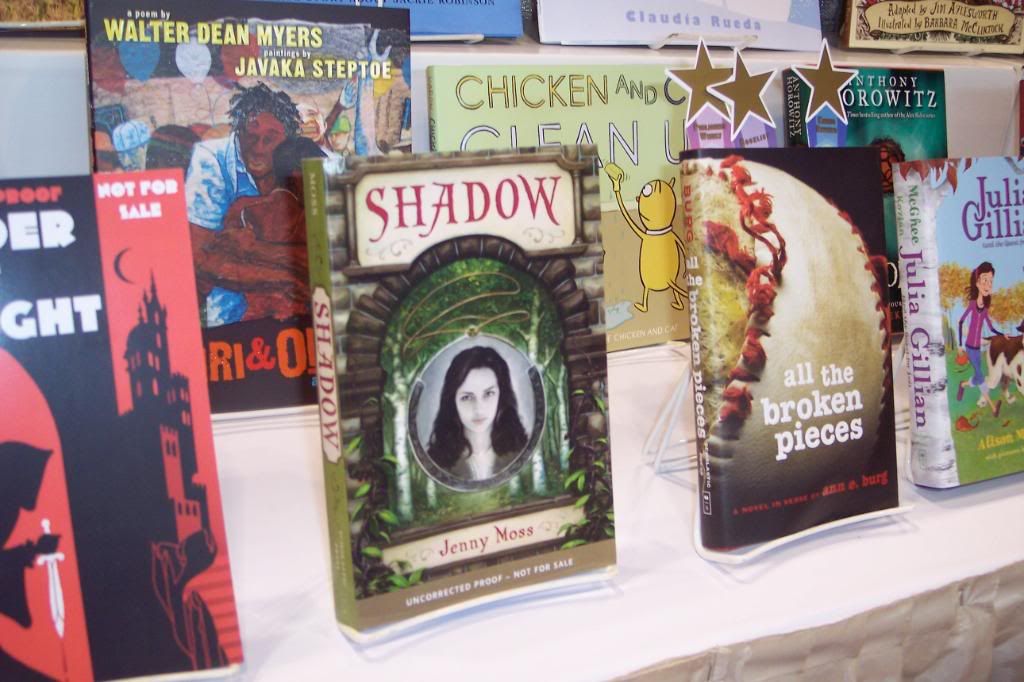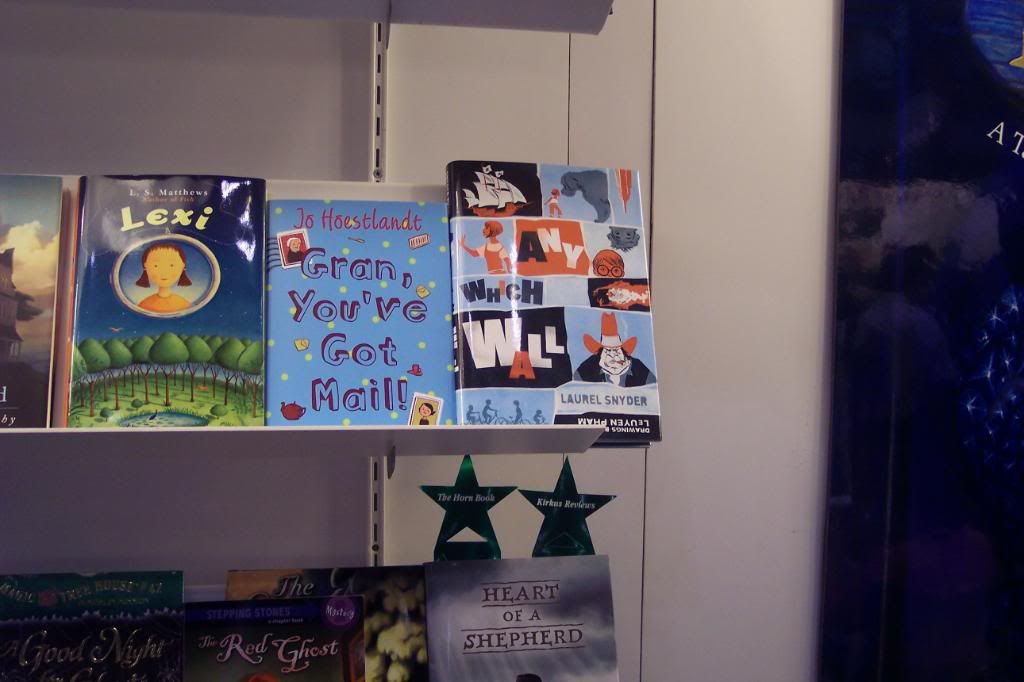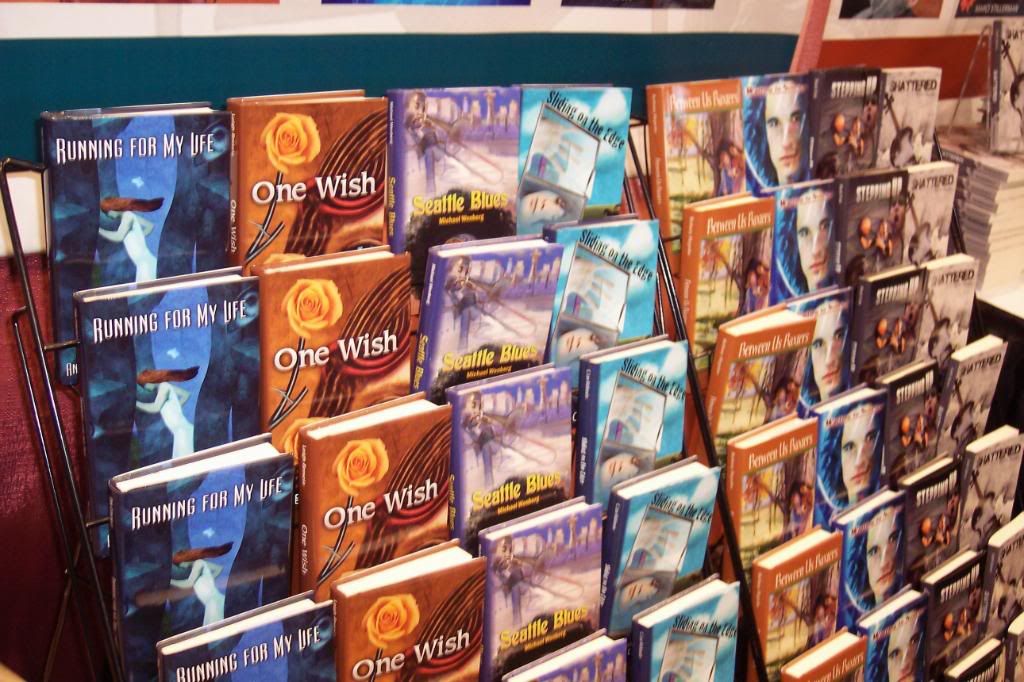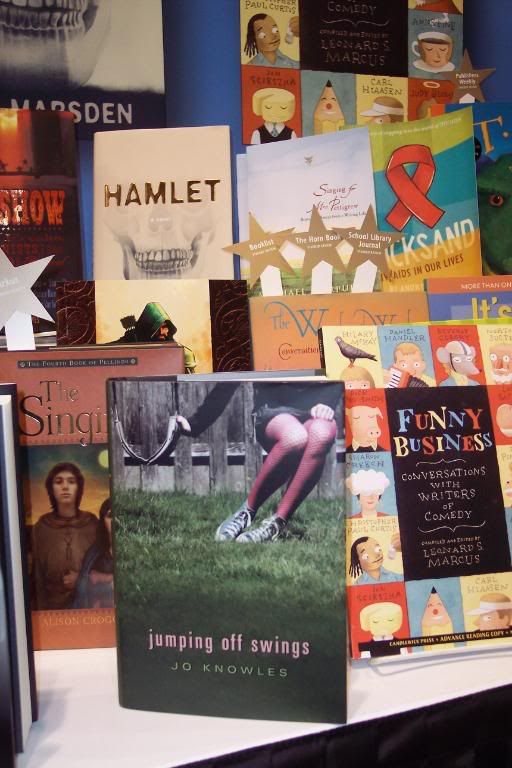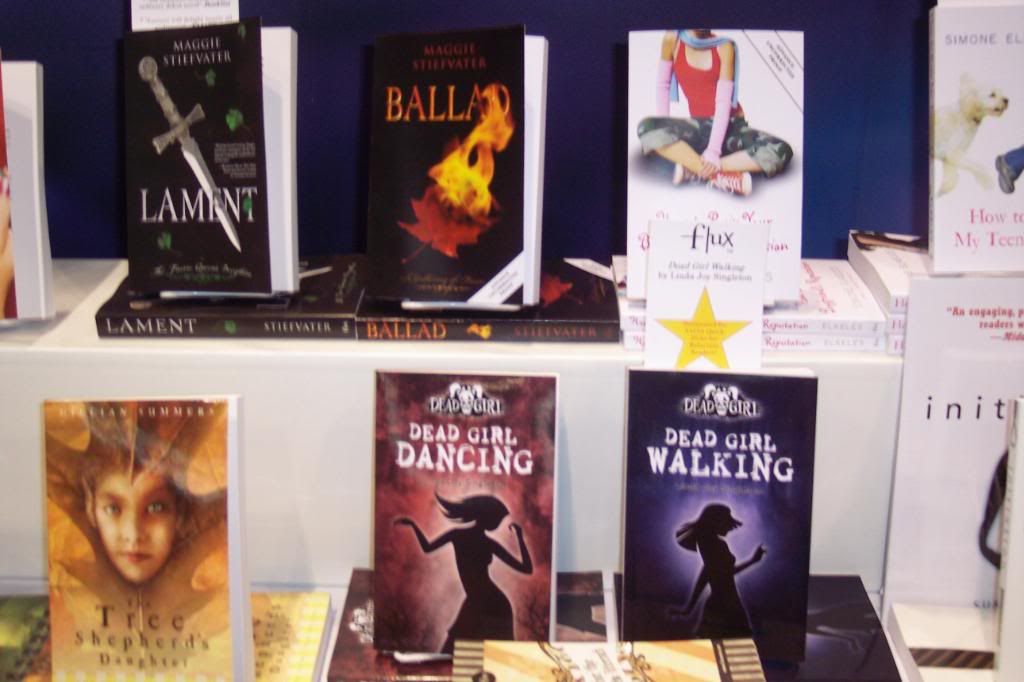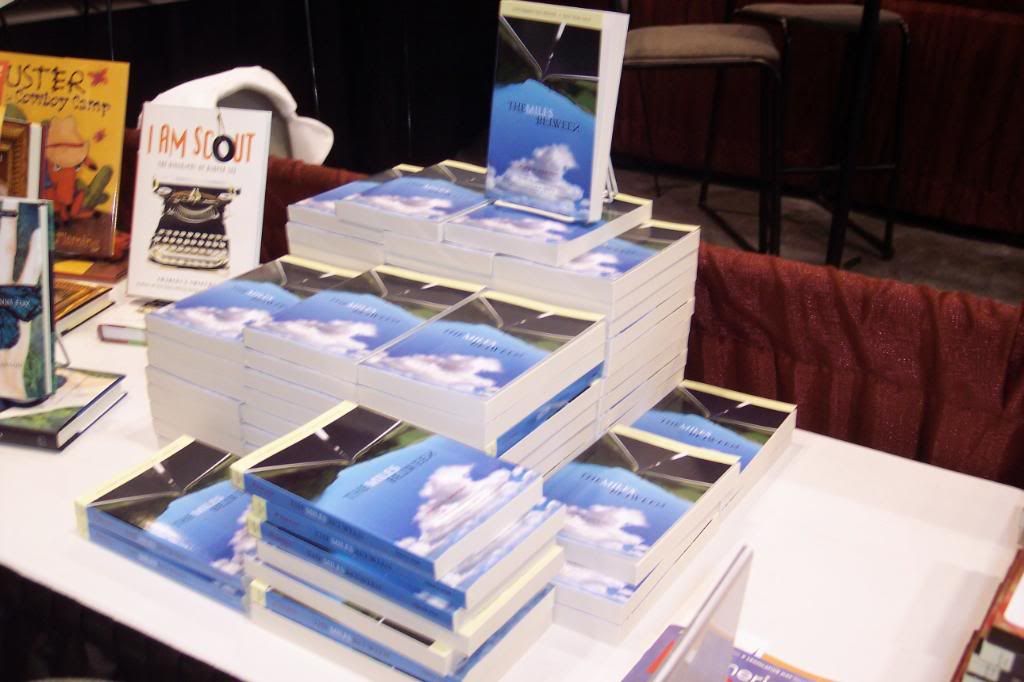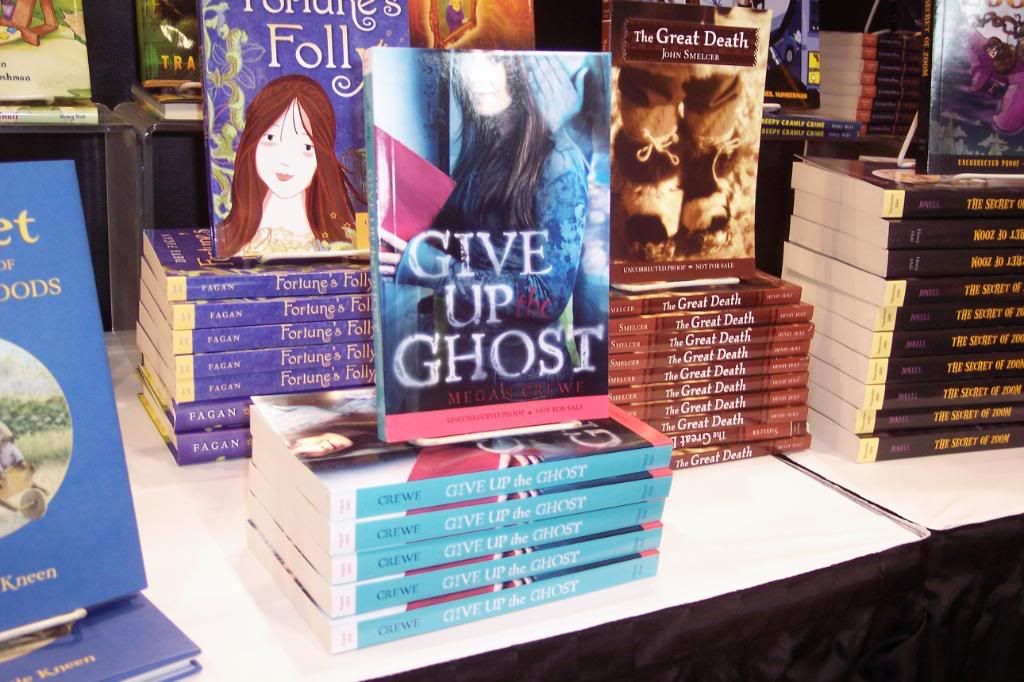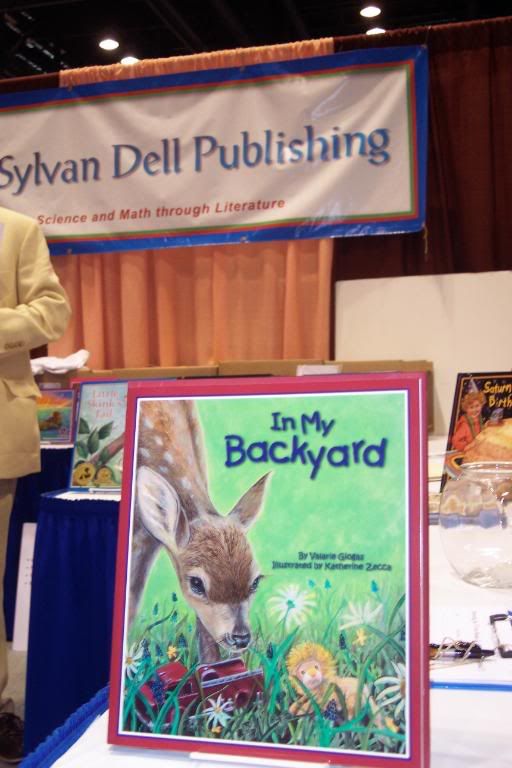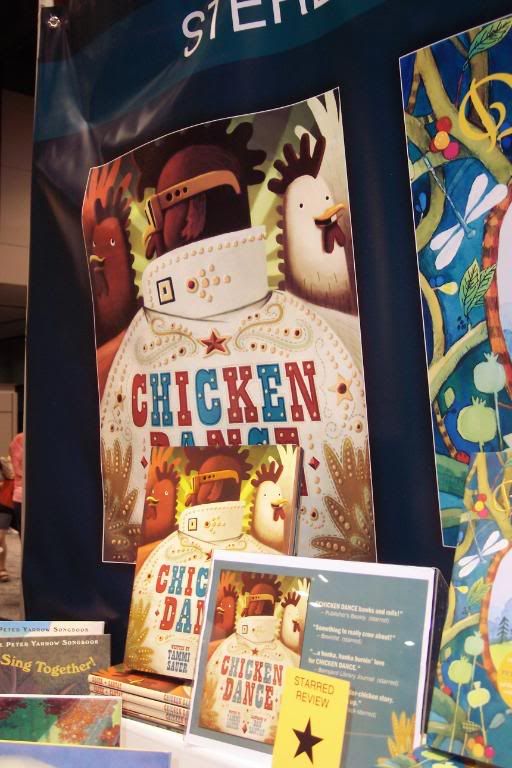 I I'll keep an eye out for more LJ friend books when we go back to the exhibit hall. For now, I'm feeling very full of words and pictures and story…and also that Chicago dark chocolate ice cream I had for dessert.
Tomorrow's agenda: Trying to catch Judy Blume's signing right before my own. More book-stalking. Then a museum or two with the family before the Newbery dinner. More photos…if I have any steam left…tomorrow night!