Sunday night at ALA was the Newbery-Caldecott banquet, which I've heard referred to as the Oscars of children's literature. (Personally, I think it's way better.) I was at Table #97 (it is a BIG room!) with the wonderful Walker/Bloomsbury folks and some terrific Texas librarians, including Mary Ann Bell, shown here with me and her Nancy Pearl action figure, who joined us for dinner.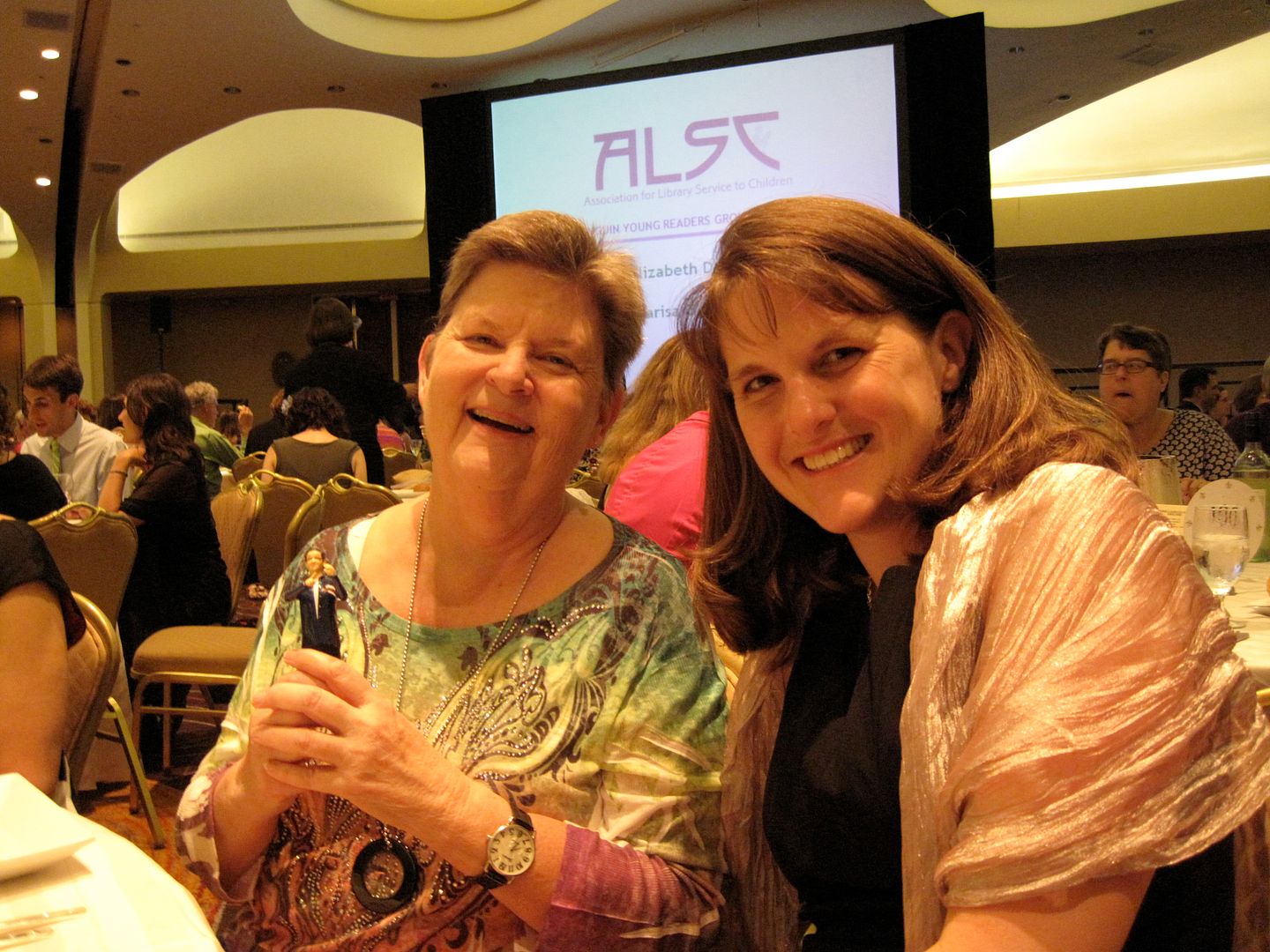 The place setting with this year's official program was so gorgeous it took my breath away.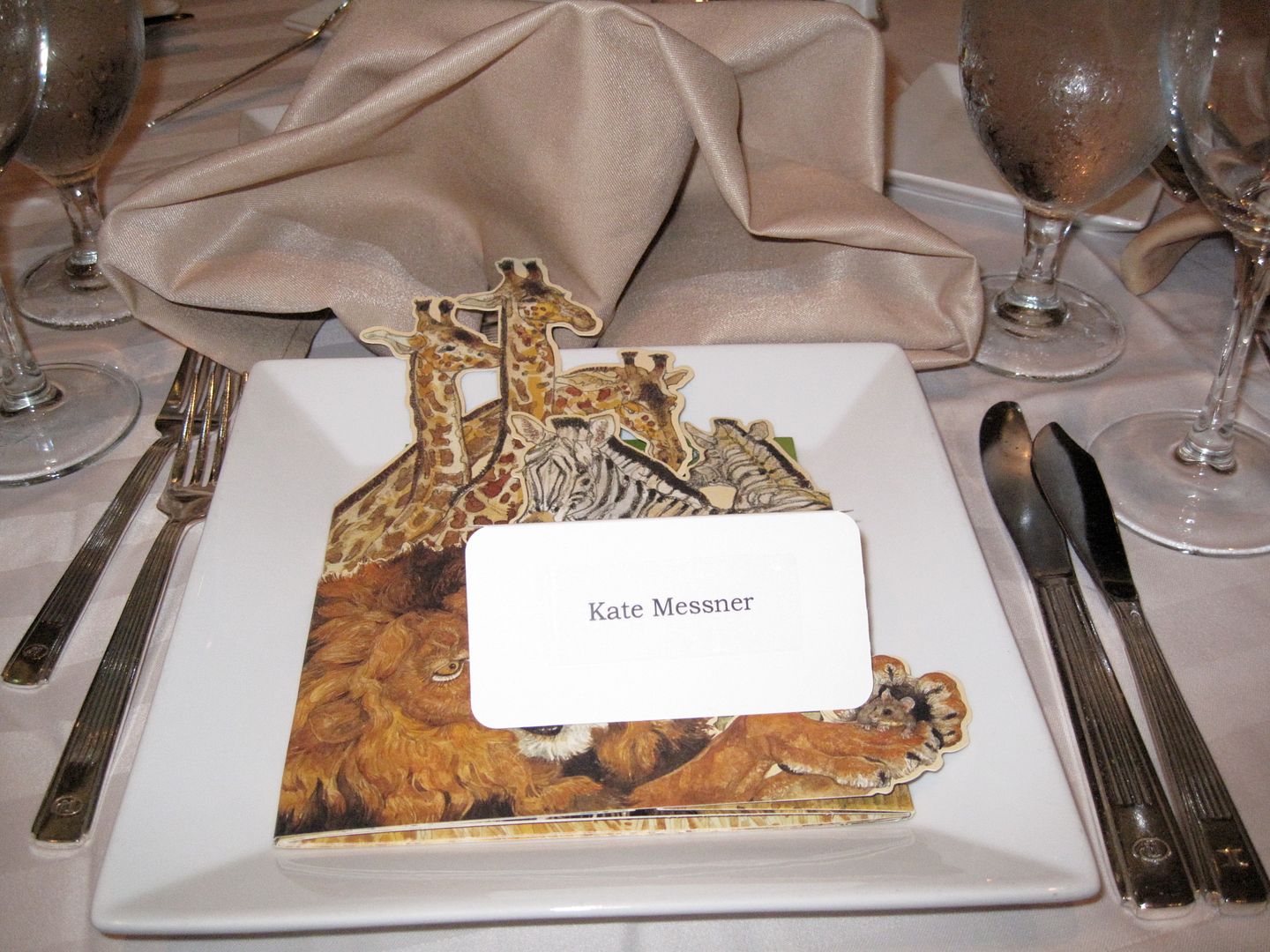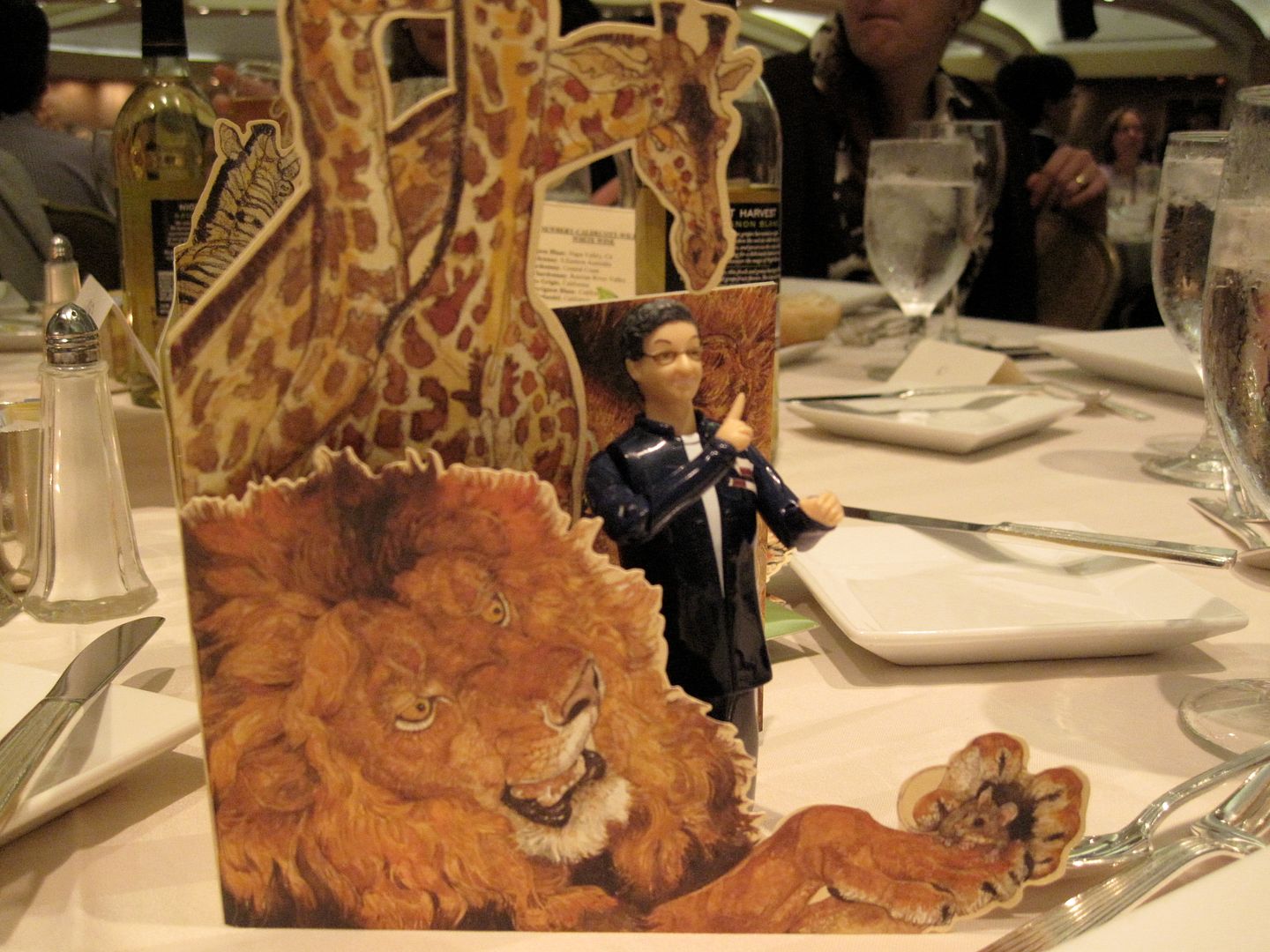 Mary Ann's Nancy Pearl action figure liked the program, too. Only a librarian would have the gumption to shush a lion like that.
The art is inspired by this year's Caldecott Medal winner, THE LION AND THE MOUSE. Isn't Jerry Pinkney just incredible?
His Caldecott acceptance speech was so moving. Pinkney described answering the phone on the morning of the announcement and waiting to hear the word "honor." He's won FIVE Caldecott Honors but never a Medal until this year…a moment he called "a powerful and stunning turn of the page."
Rebecca Stead accepted this year's Newbery Medal for a book that is simply one of my favorites of all time, WHEN YOU REACH ME. Her speech was as warm and lovely as she is, and she paid tribute to the power of books in our lives, explaining how books kept her from being alone in her mind and let her read about people who had things she couldn't have (like sisters…and dragons.)
The receiving line after the banquet was kind of like Mount Rushmore only with all these amazing faces from children's literature (and also, you know, not made of stone).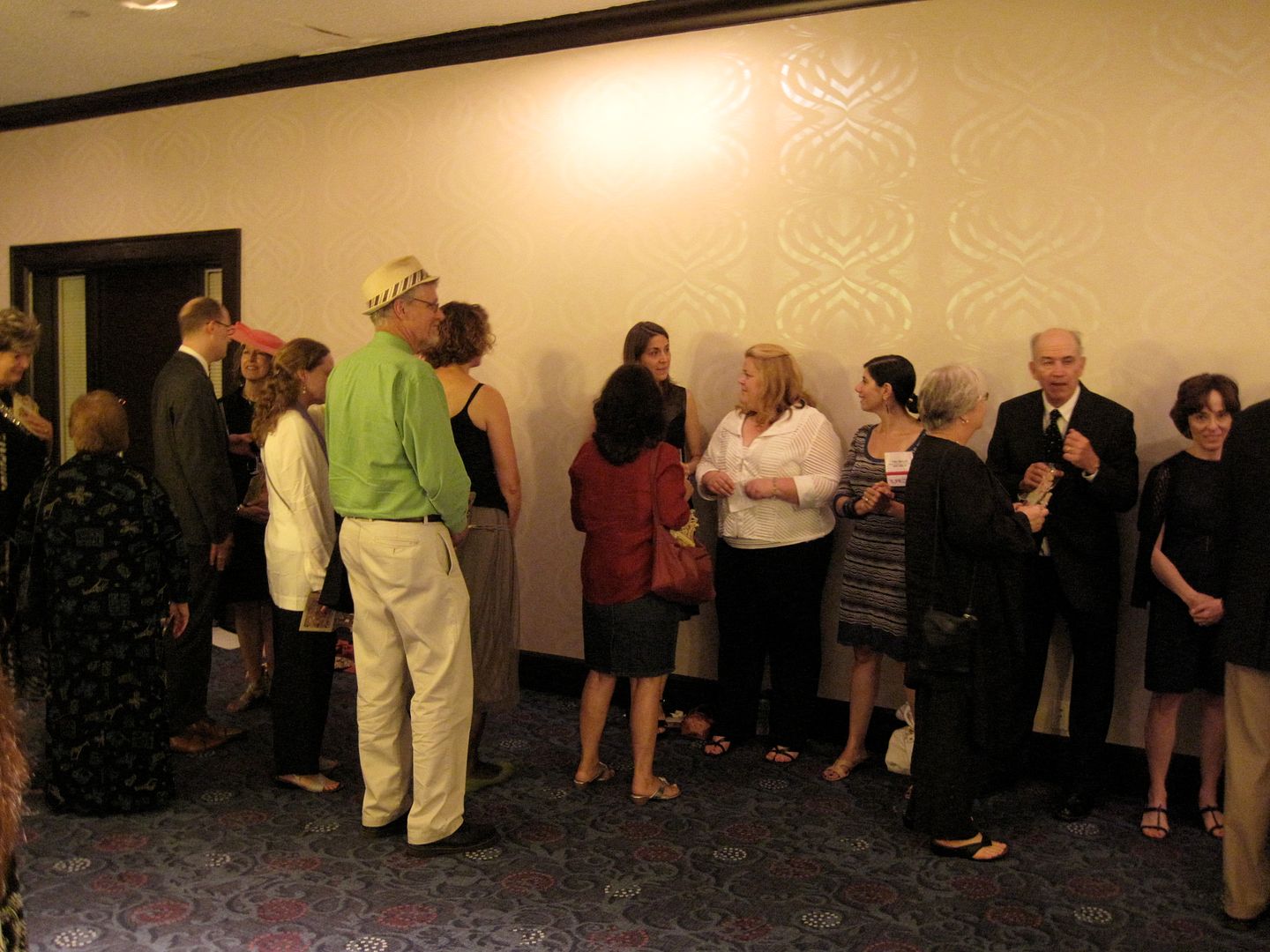 Consider this the ALA version of "Where's Waldo?" Can you spot Rebecca in this photo?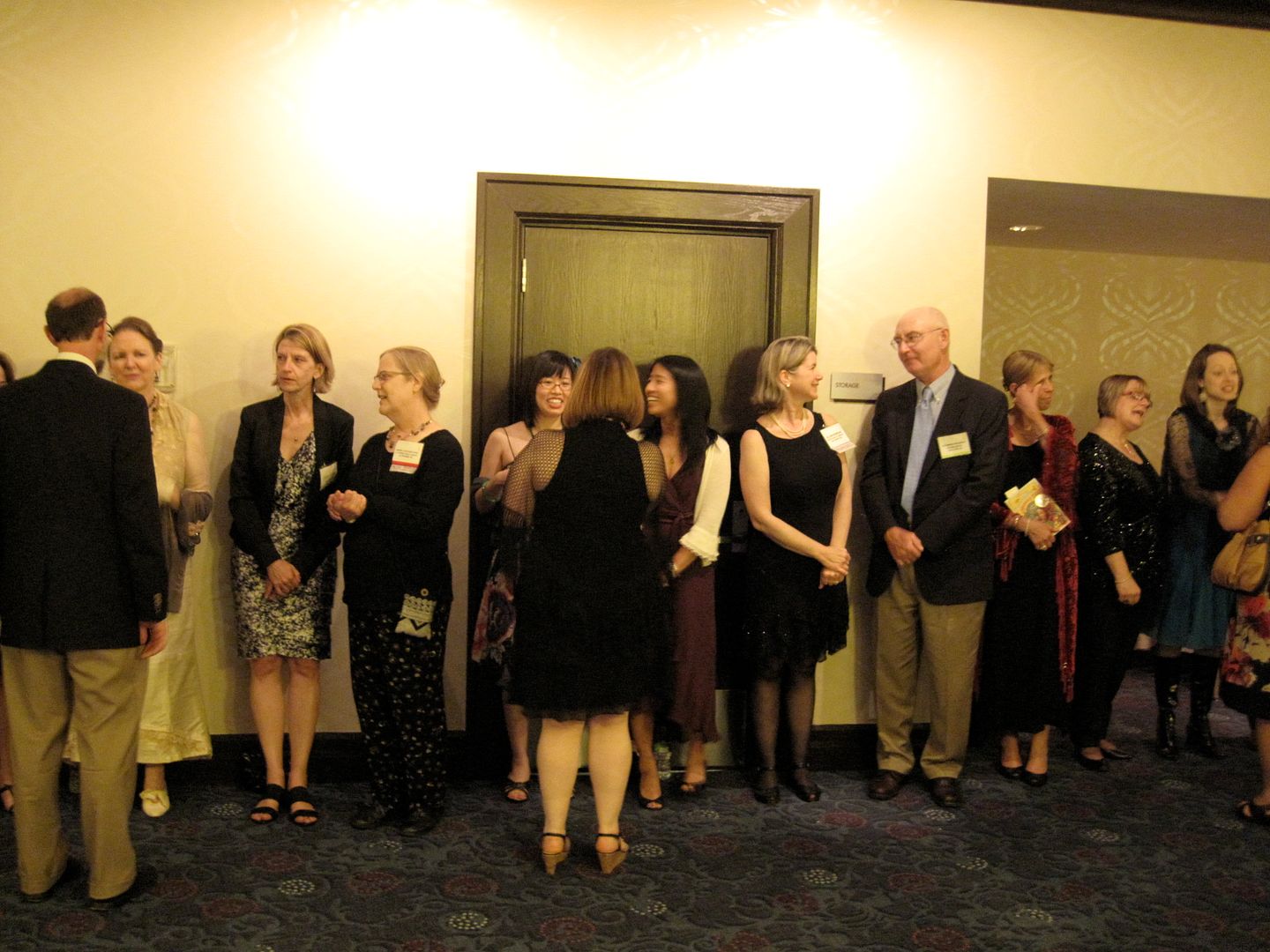 See any familiar faces in this one?
It was a wonderful, wonderful celebration.
On top of all this literary goodness, we managed to sneak in some other Washington, D.C. fun. That'll be my last ALA post, later on!