Students at my middle school spent an amazing Thursday with Cynthia Lord, the author of the Newbery Honor Book RULES. I met Cindy at the New England SCBWI Conference a couple years ago and had so hoped that I'd be able to have her visit with my kids someday. She gave three presentations, sharing with kids the time line for the publication of RULES as well as the inspirations for some of the characters and settings.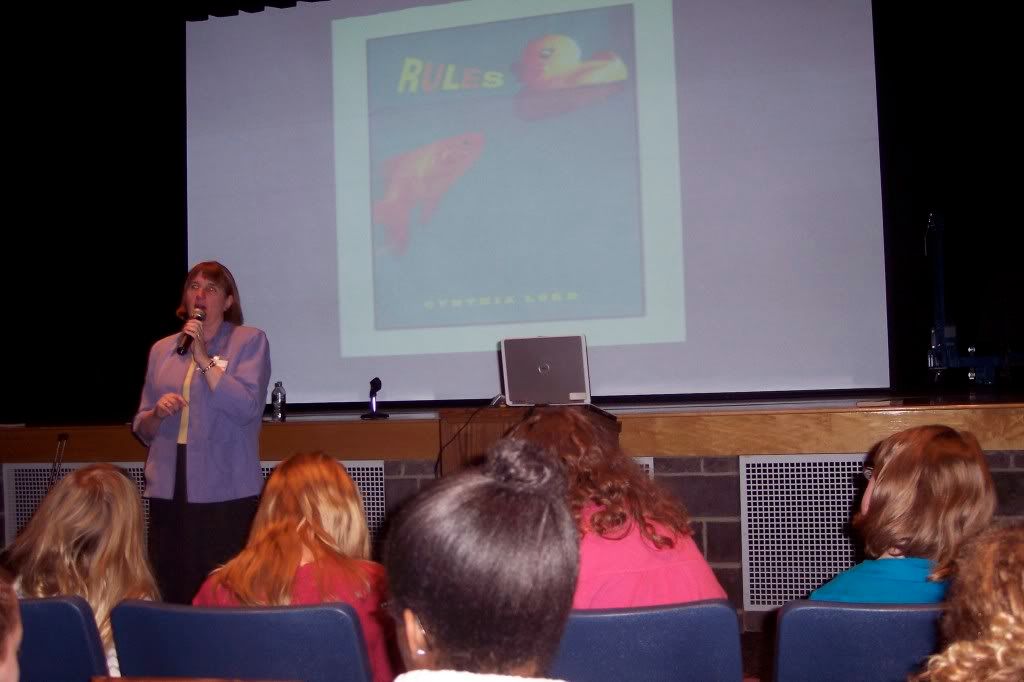 The kids loved seeing the Chinese, Korean, and Braille versions of RULES, but they were especially excited to see her Newbery Honor Plaque. One of my very favorite things from the presentation (and there were many) was what Cindy said about how plaque reminds her of "the powerful combination of wishing and work." What a powerful message for our kids, too!
Cindy passed her Newbery Plaque right around the auditorium and invited students to put their hand over the Newbery seal and make a wish for their own dreams to come true. You might think 7th and 8th graders would consider themselves too cool for something like that, but they weren't.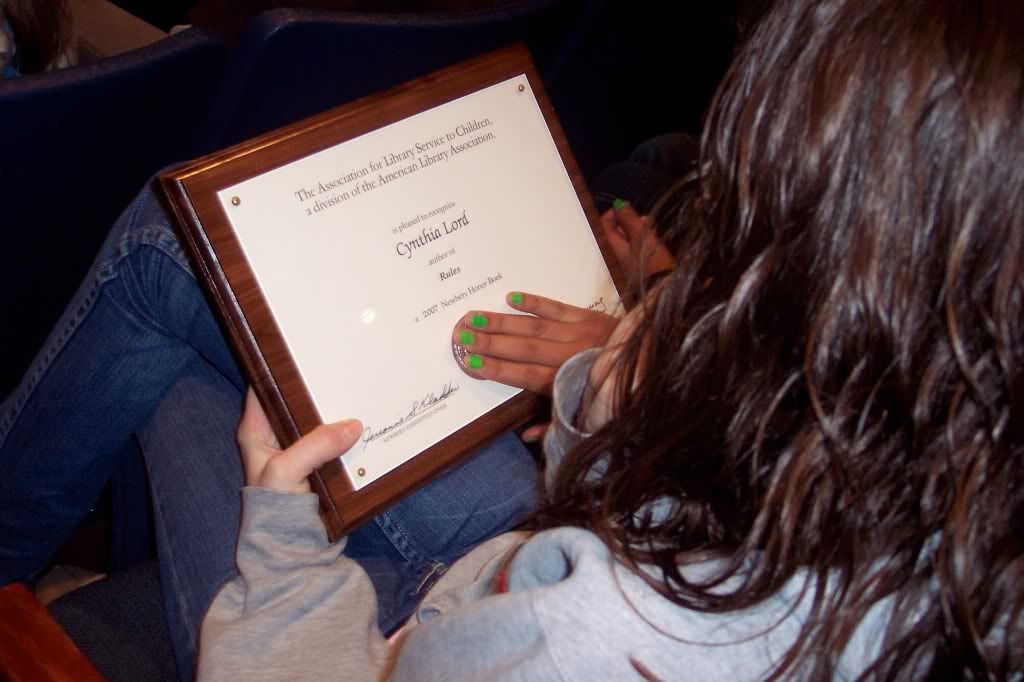 I watched as just about every student held his or her hand over the seal before handing the plaque to the next person. I smiled even wider when the math teachers in the audience got a turn to see the plaque — they all held their hands over the seal for a moment, too, before passing it on.
After school, Cindy signed books for students in the library.

There's an author at the end of that long line of RULES fans!

Thanks so much, cynthialord , for a day our students will never forget. Cindy also took some great photos Thursday, so please stop by her LiveJournal to see them if you'd like!