Oh, what a difference 3,000 miles, 85 degrees Fahrenheit, and a good telescope can make.
Here's a photograph of the August 27-28, 2007 lunar eclipse that I took through a powerful telescope set up in the Anza-Borrego Desert near Borrego Springs, CA. We camped in the desert that night so we could view the eclipse in one of the darkest places in the country. It was 99 degrees after the sun went down.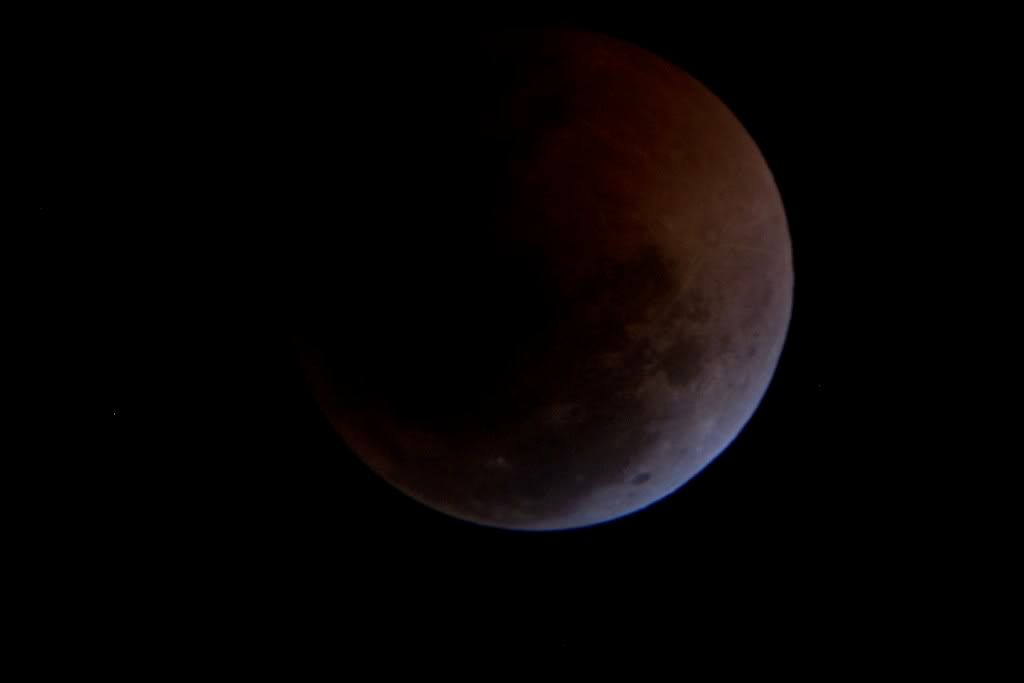 And here is a photograph of tonight's lunar eclipse that I took from my back deck. No fabulous telescope. No coat. 14 degrees outside. It's tough to hold a camera steady in this kind of weather. Maybe you noticed…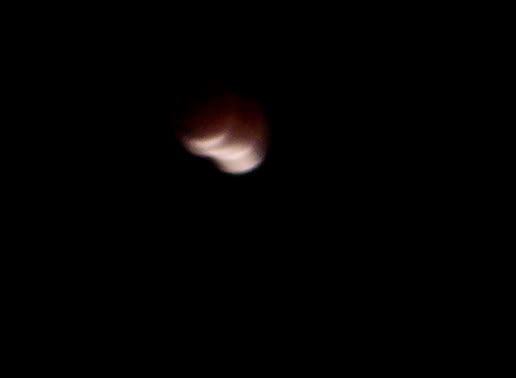 I'd try again, but it's cold out there. Does that make me a fair-weather astronomer? My August lunar eclipse story is here, for anyone who missed tonight's show and would like to experience one.