Lake Placid was all lit up for the Holiday Stroll this weekend.
But the window of The Bookstore Plus was my favorite!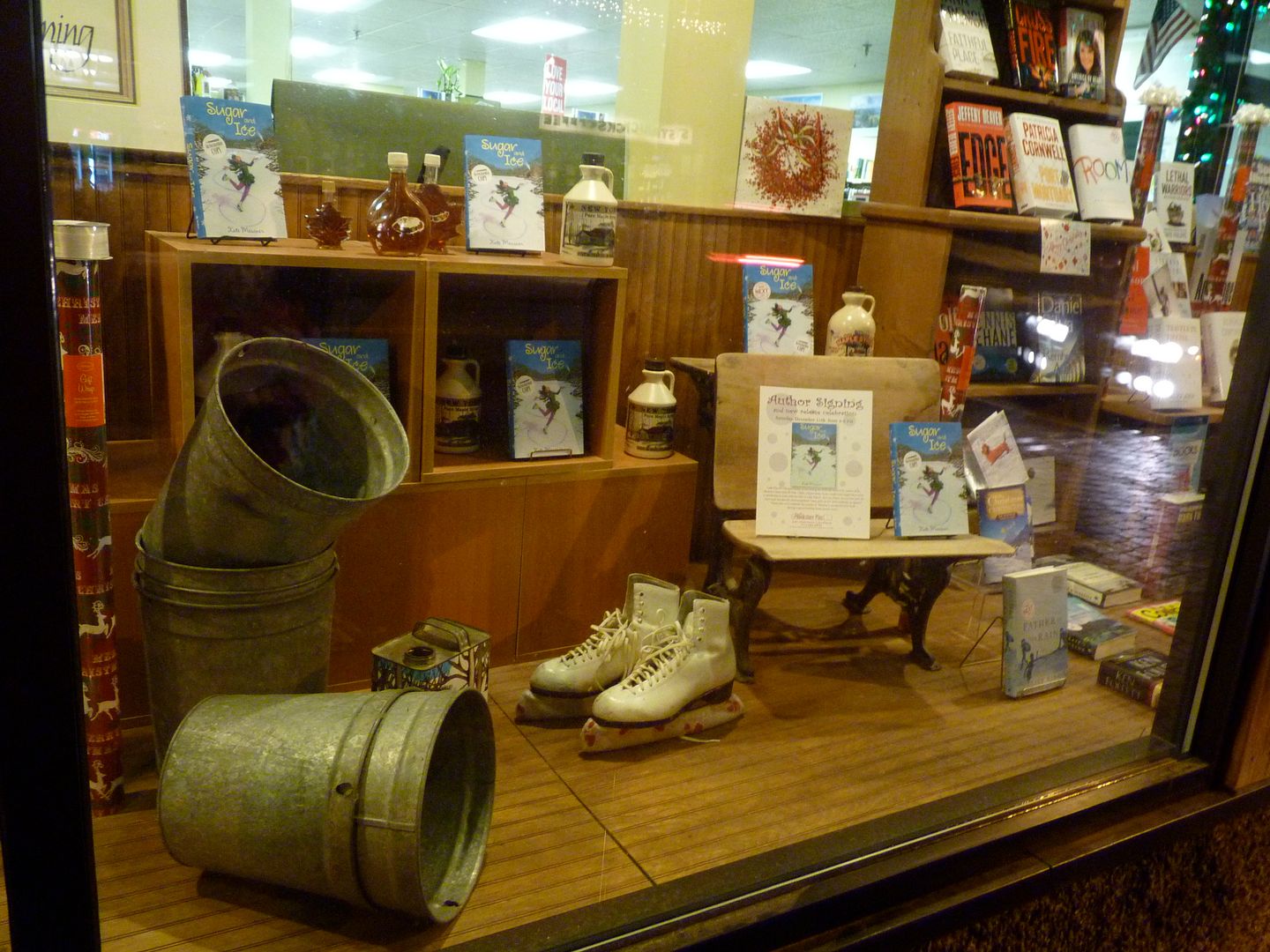 Inside, the store was crowded with holiday shoppers. (I am up there at my table somewhere!)
Having a book launch event at a great indie is like showing up at a friend's house for a party. Owners Marc & Sarah greeted us with hugs, hot cider, brownies baked by their adorable daughter Norah, and a big stack of pre-ordered books waiting to be signed.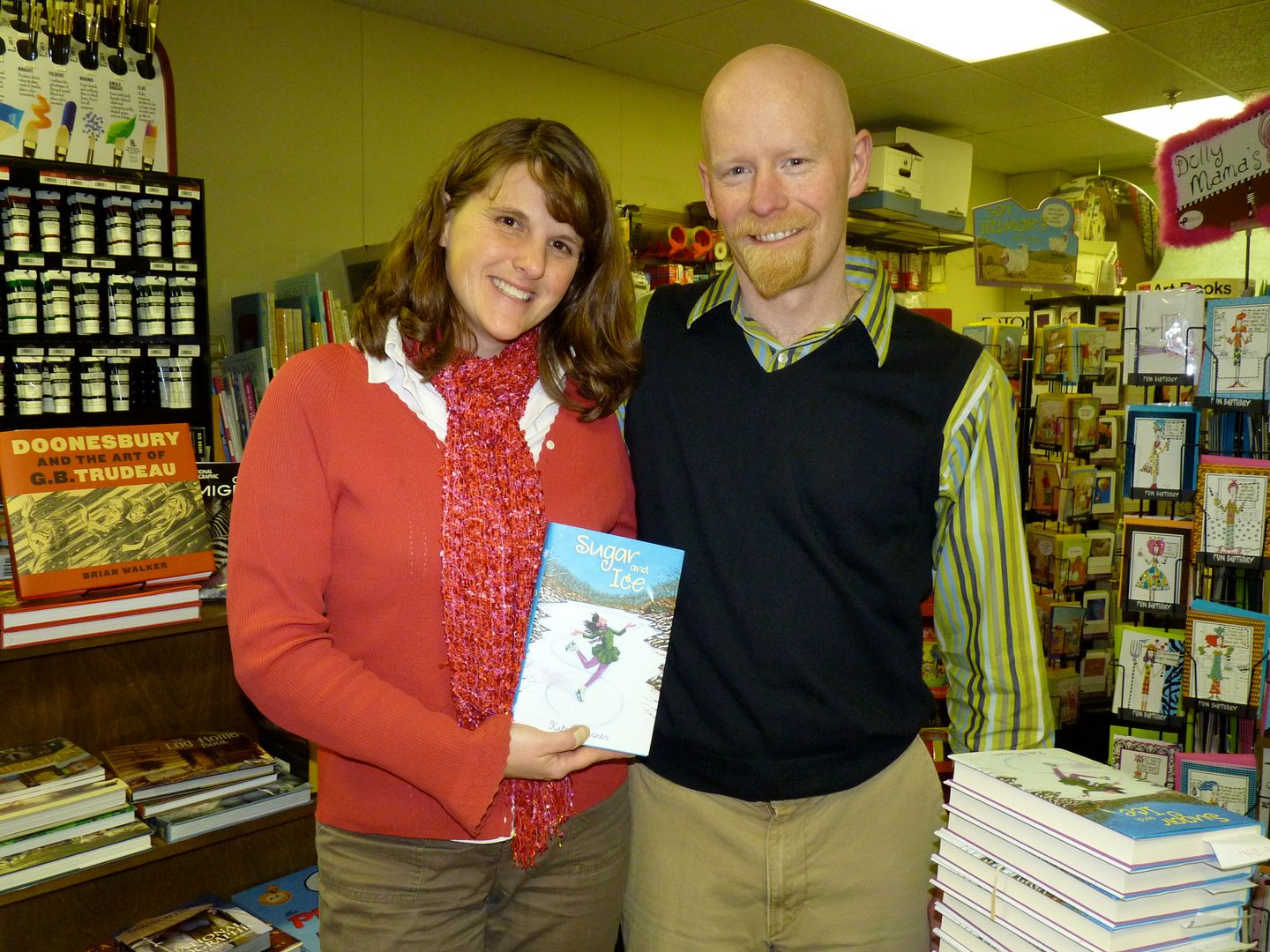 That's me with Bookstore Plus co-owner Marc Galvin.
If you ordered a book to be signed, it's in this pile…and will soon be in the mail…and thank you! It was so much fun to sign books for far-away friends and made it feel like you were there, too.
I have one more SUGAR AND ICE book signing in 2010…at the Skating Club of the Adirondacks Holiday Extravaganza Saturday, December 18th at the Plattsburgh State Field House. The figure skating show starts at 4:30, with refreshments & public skating with free skate rentals to follow, and I'll be signing books as a fund raiser for the skating club before and after the show.