Helpful tip #1:
It's probably not a good idea to try out trail running for the first time, on unfamiliar trails, an hour and a half before you need to leave for a book signing.
Even if your son, who just started running cross country and claims to know the trails, really wants you to go with him.
Because if you have fall allergies, there will inevitably be lots of ragweed. And your asthma will kick in and you will be the wheeziest runner the trails have ever seen.
And then you will probably trip on an invisible root and go flying through the air and land on your stomach with the kind of loud, guttural "Ooomph!" sound that is usually reserved for people falling in cartoons. And then your legs will look like someone attacked you with sandpaper and you will have to wear the longer skirt to the book signing.
If you ever get there, that is.
Because when you turn around to run home, you will take the wrong trail, not once, but three times, before you find the right one. You won't have time to eat lunch, and you will just barely have time to shower really, really fast before you put on the skirt that covers your scraped up legs and get to Lake Placid. (The good news is that you will be just a minute or two late, but the people at the Bookstore Plus are so, so nice that they will have your table all ready and offer you cold drinks and cookies anyway.)
Helpful tip #2:
If you are ever invited to sign at Bookstore Plus on a glorious Labor Day Weekend, you'll want to say yes.
I had the best time at this afternoon's event, despite my burning knees. Lake Placid was bubbling over with visitors, and they set up a lovely little table outside under the awning for me, right on Main Street. I spent the afternoon handing out bookmarks, visiting with readers, and signing lots of books, including one for Arabella…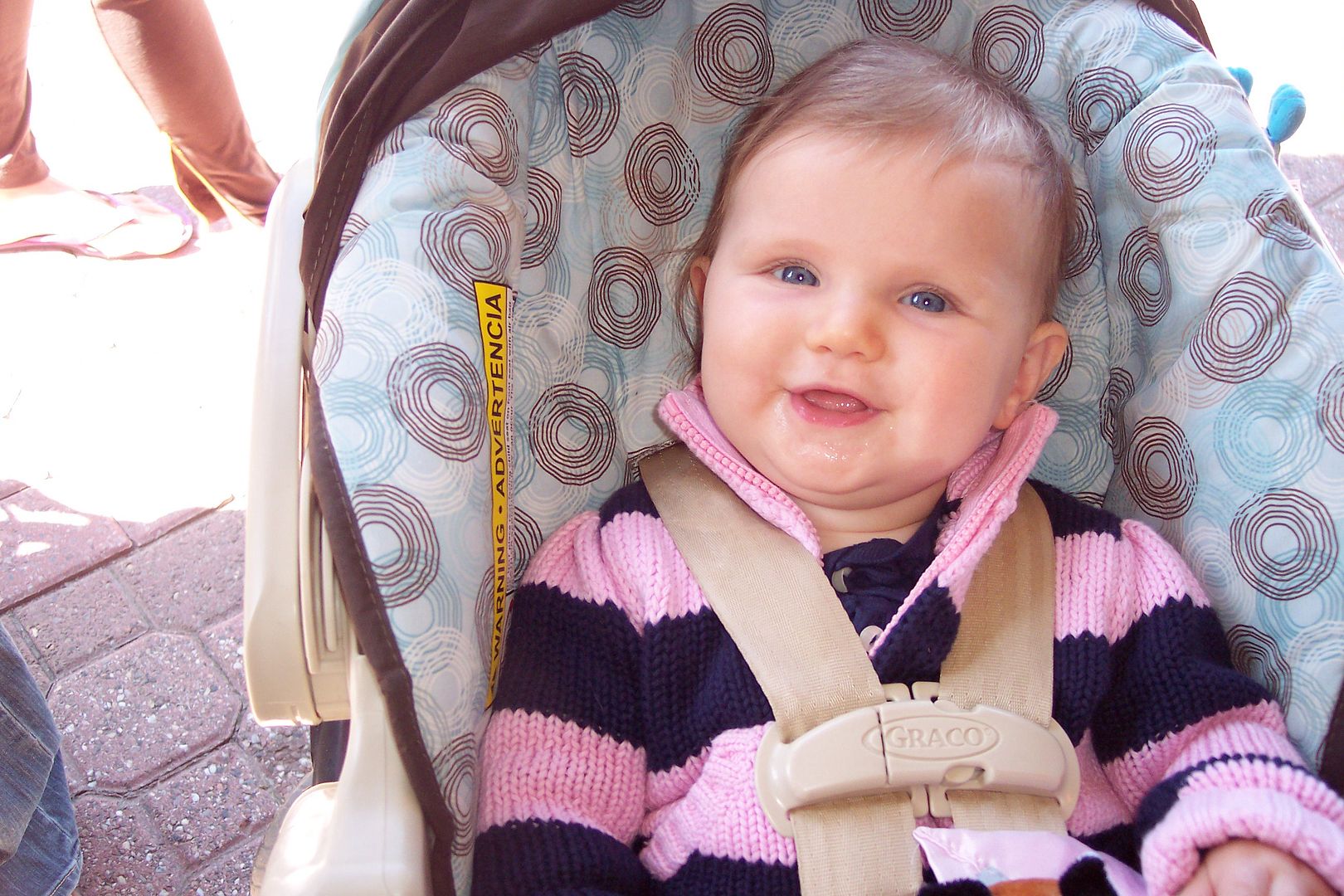 She's 15 months old, and her mom let me take her photo since she's officially the youngest person I know of who owns a signed copy of GIANNA Z. Her grandmother bought it to save for when Arabella is older, a tradition that I absolutely love.
Helpful tip #3:
If you are in Lake Placid signing books or doing anything, really, you should probably have dinner here afterwards.
Tail O' The Pup BBQ is sort of a legend in the Adirondacks, thanks to their picnic tables, live bands, and killer chicken and ribs. (Which you will appreciate more than ever…because you didn't have lunch on account of that trail run, remember?)
Anyway…thanks to the great, great, book-loving people at Bookstore Plus for a fantastic afternoon – and to everyone who dropped by to say hello!