My trip to NYC last week for the NYS English Conference didn't include much down time, but I did have a couple hours free Friday morning before I had catch my train back to Albany. I have a weakness for art museums of all kinds, and if you've been to the Metropolitan Museum of Art, you know it's kind of the great grandmother of them all. Friday morning, I was in desperate need of some exercise so I made deal with myself. Go ahead and go to the Met, but you have to walk the 36 blocks to get there.
I left my pod at the Pod Hotel early so I could be there for the 9:30 opening. This is my pod…the whole entire thing.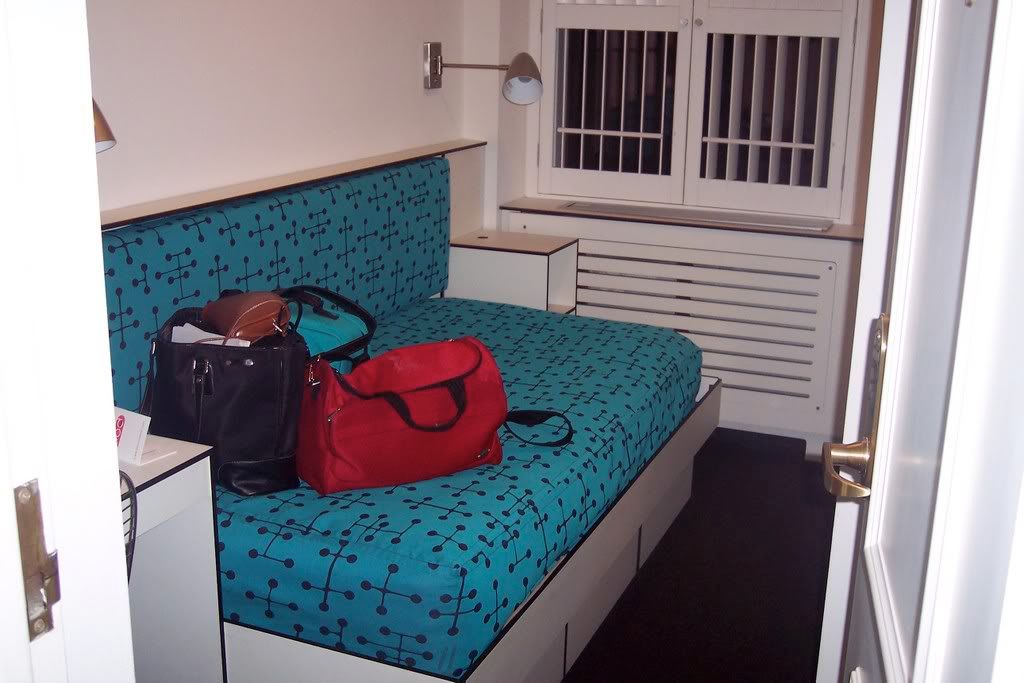 There's none of the room that you can't see, and I could stand in the middle and touch both walls. Thus, this isn't a great place for the claustrophobic, but it was clean, kind of hip, and very cheap by NYC standards, especially on a night when the Marriott's conference rate was sold out and the best I could get there was $499/night.
With 45 minutes at the Met, I had a strategic game plan. I wanted to see the Vermeer paintings that were part of the Rembrandt exhibit (sorry, no pictures allowed), and that took up most of my time. I've had a fascination with Vermeer ever since I read Girl with a Pearl Earring, Girl in Hyacinth Blue, and Chasing Vermeer, and I had never seen a real Vermeer painting until now. They are as enchanting and magical and light-filled as I had hoped.
After the Dutch exhibit, I took a walk through the new Greek and Roman gallery that opened recently.
And then wandered through the Modern Art section on behalf of a Gianna, a character in my MG contemporary novel who LOVES Pablo Picasso and Jackson Pollock.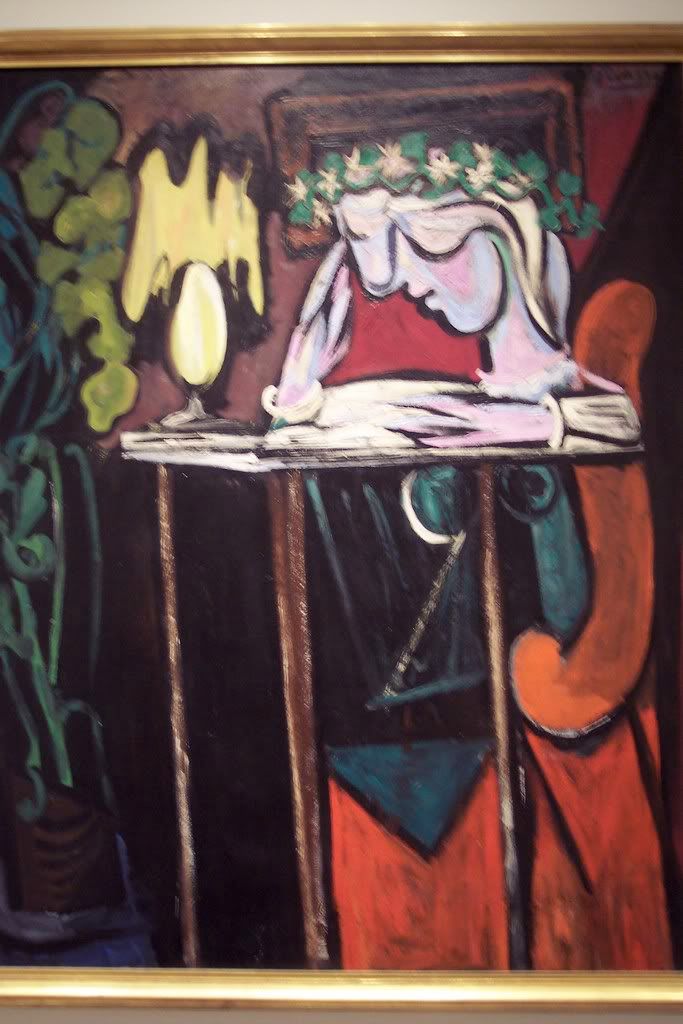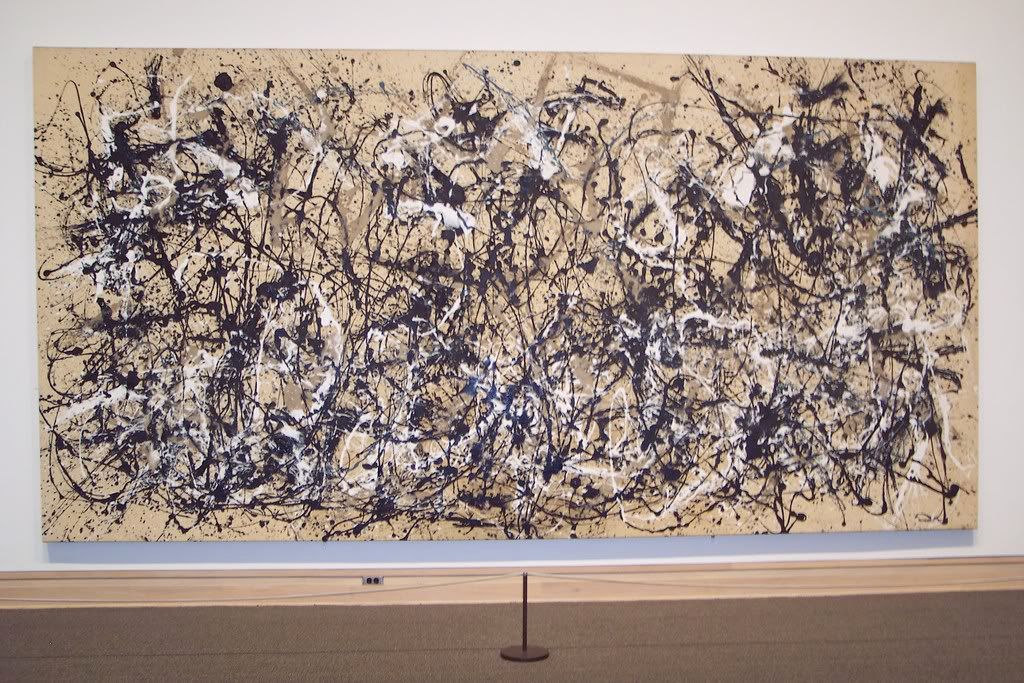 Okay…the truth is that I love them, too, which is probably one reason Gianna loves them. We're both mesmerized by the energy in the Pollock paintings.
And then I saw this on my way out…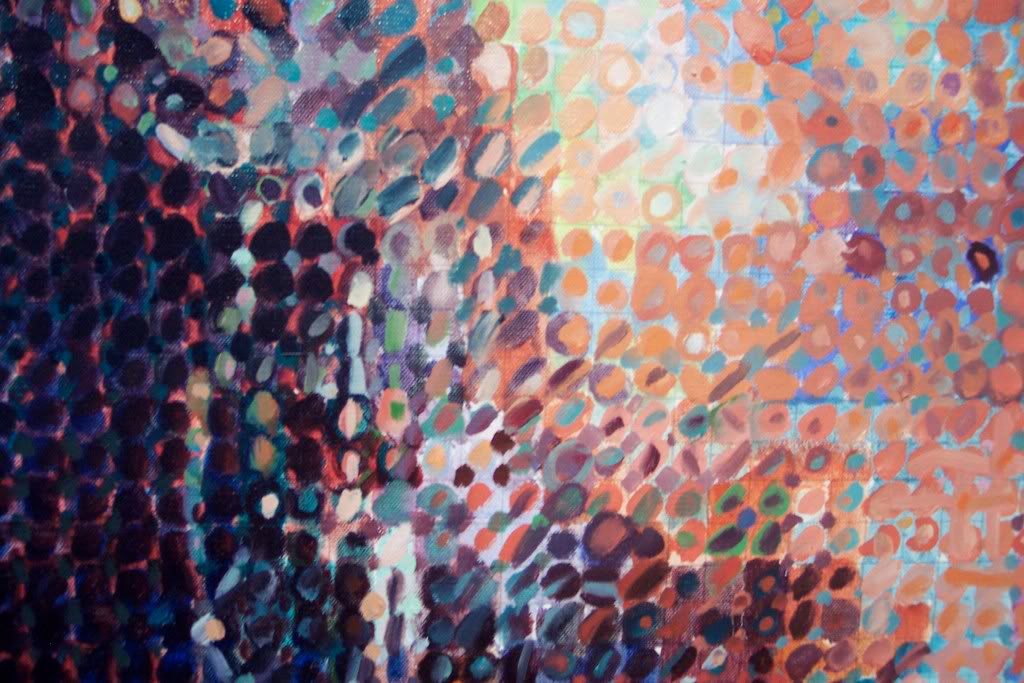 When I stepped back, it looked like this…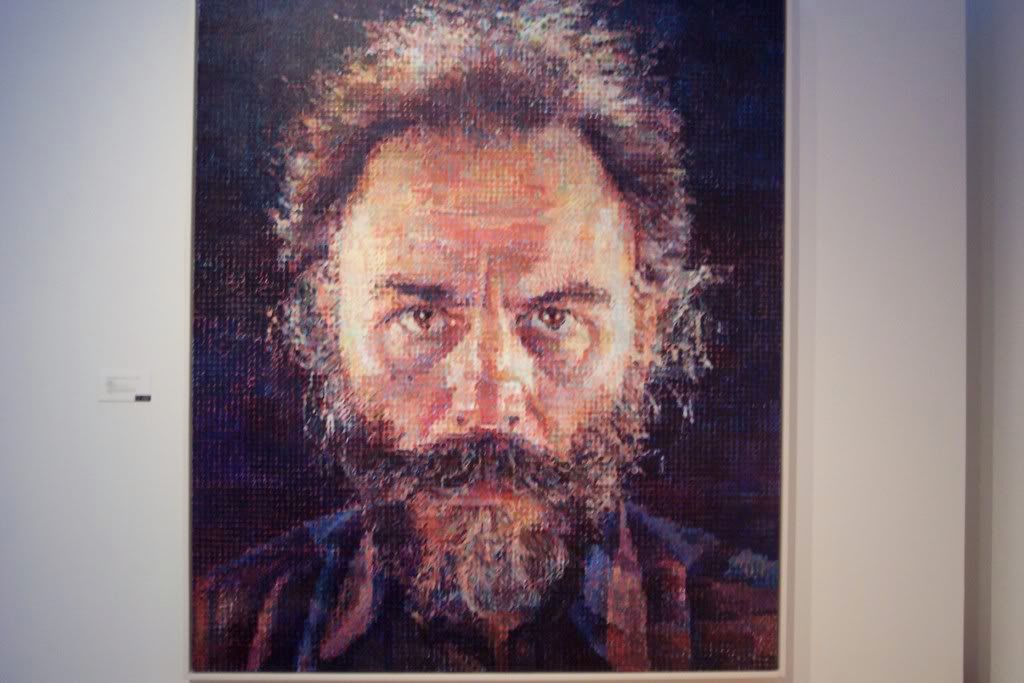 Okay…who knew right away it was going to be a Chuck Close piece? This one is called Lucas.
I was almost late for my train because I decided to walk/jog back to the hotel to get my stuff and also had to stop to take a picture of this turkey in a storefront on 5th Avenue.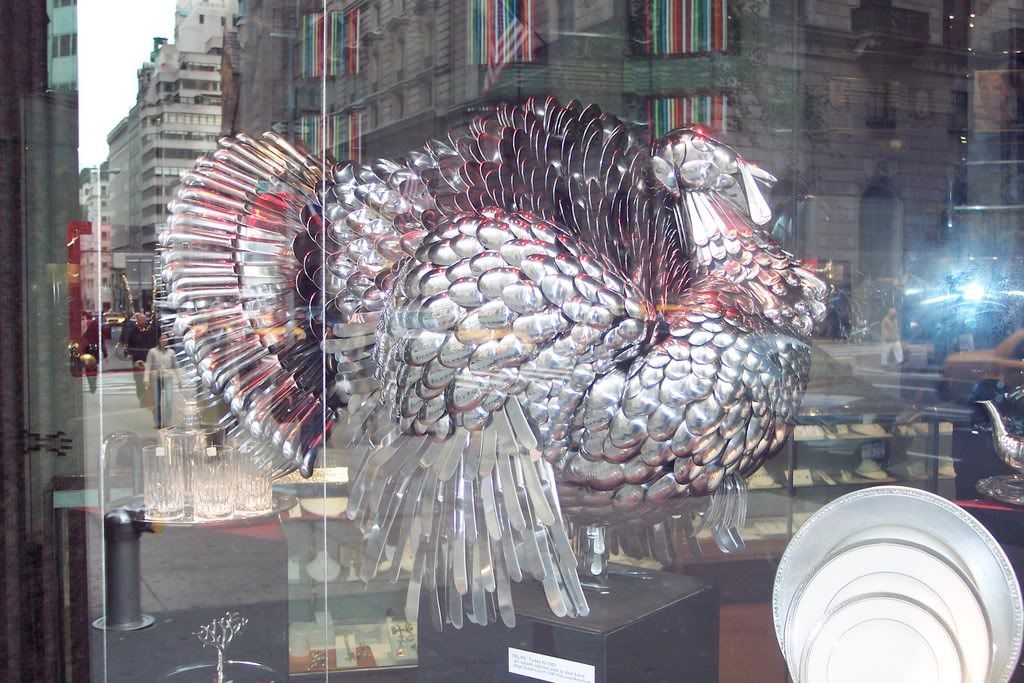 It is made entirely of forks, spoons, and knives. How's that for a Thanksgiving centerpiece?! Happily, there was no line at checkout, and I made it to Penn Station on time, set up a nice writing spot on the train, and was able to bang out two more chapters of my WIP before pulling into Albany.