I spent an amazing day with the students of Alburgh and Isle La Motte Schools today – thank you, thank you, thank you for such a wonderful welcome to your classrooms!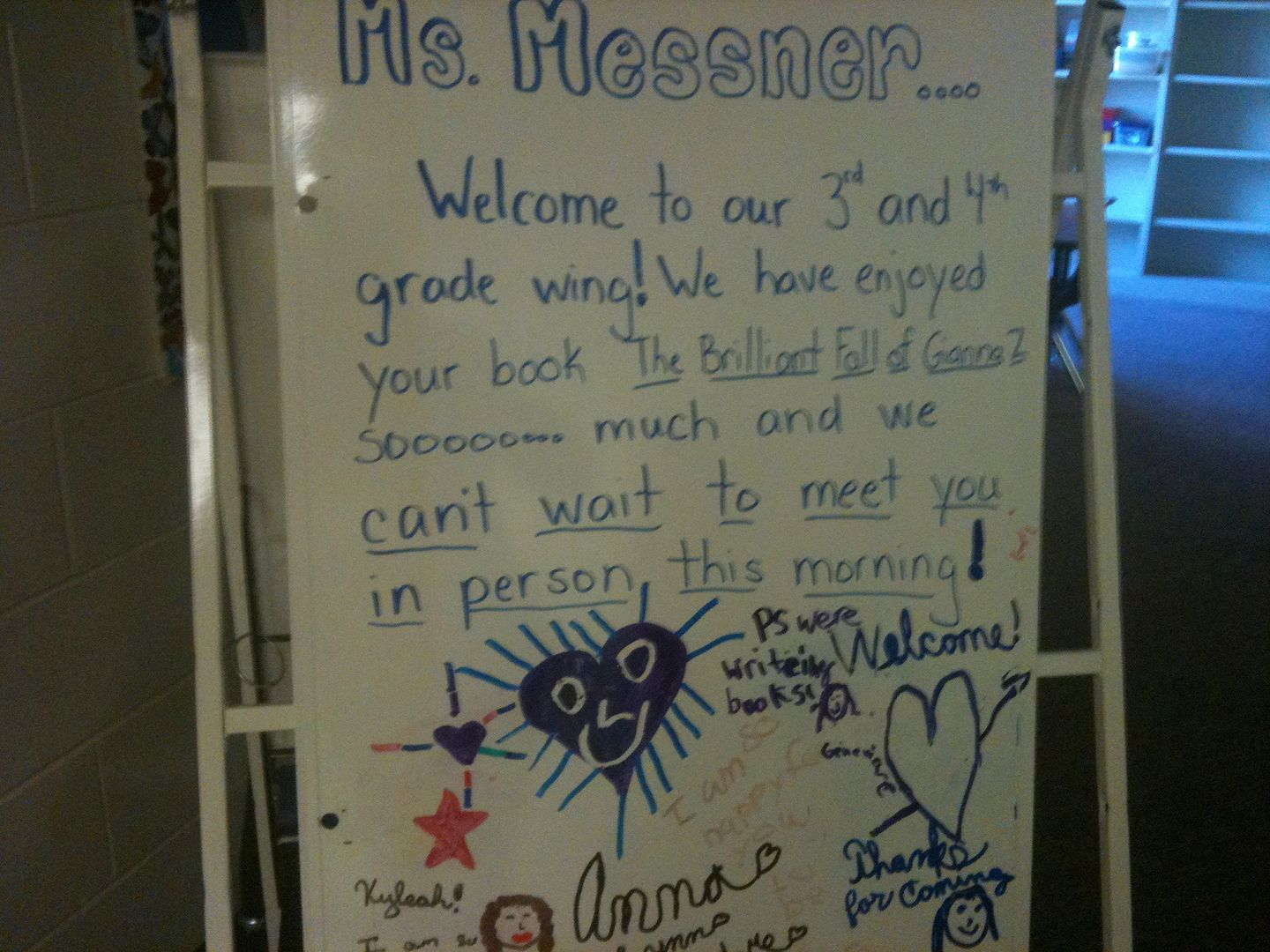 Ms. Dobson's class at Alburgh Elementary greeted me with smiles, their own amazing leaf journals, and one of the loveliest homemade gifts I've ever seen – I couldn't get a photo to do it justice, but it's a walking stick with small areas carved away to make little frames for student drawings of different kinds of leaves from THE BRILLIANT FALL OF GIANNA Z. The school purchased copies of GIANNA Z. for every student, so they were all familiar with the book and had great, thoughtful questions for me after the presentation. Then there was lots and lots of book signing!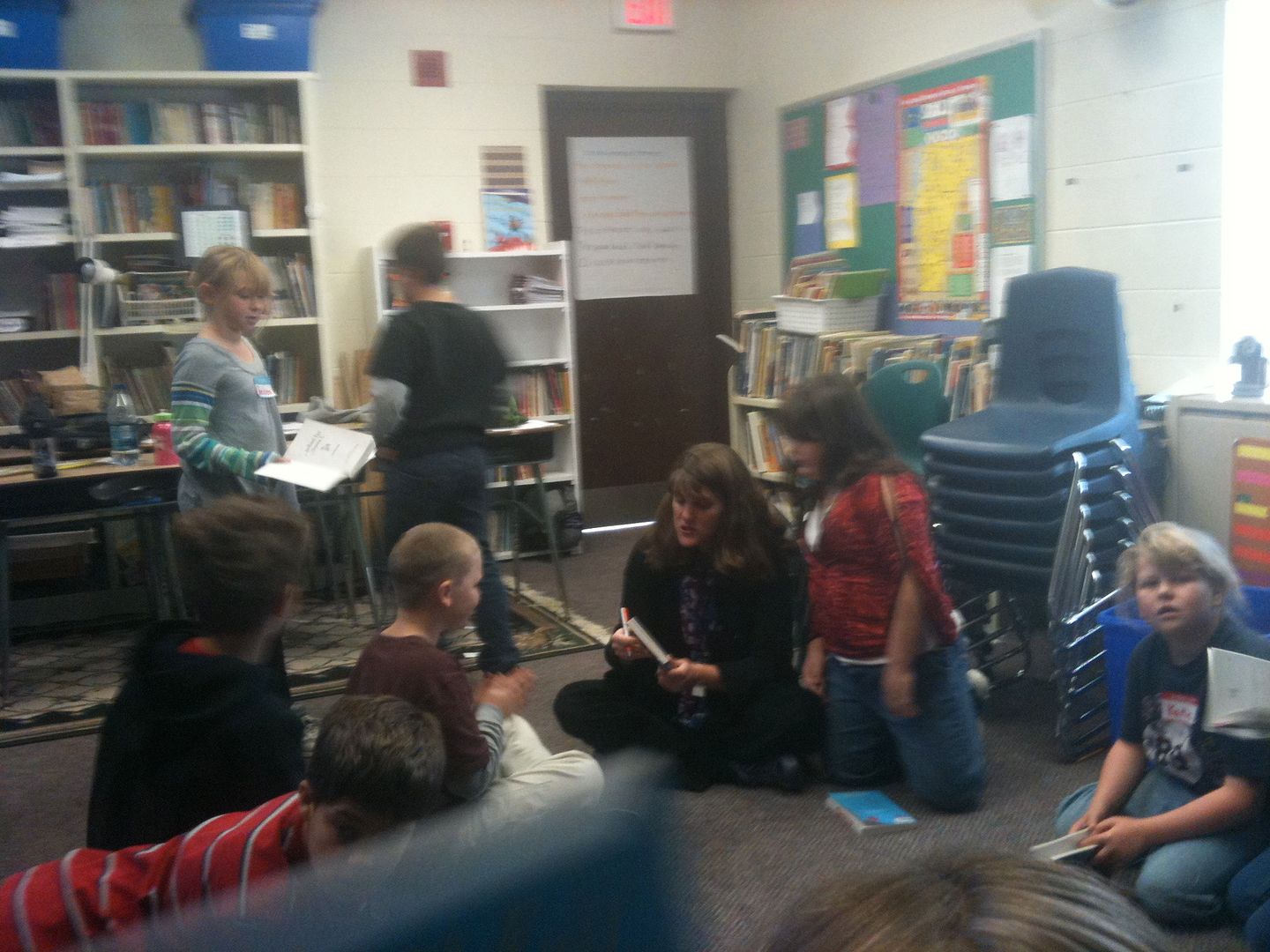 Then it was down the hall to meet with middle school students who had read GIANNA Z. Many of these students are also writers and nodded knowingly when I talked about things like revision and finding time to write with homework and other obligations. They made a beautiful, colorful leaf decoration that I'm using as a paperweight for my manuscript tonight. Then it was off to Isle La Motte, a tiny school on an island in Lake Champlain.
I've been here before in summertime when the roads are busy with tourists and bike riders, and it felt so different today in the cool, quiet of November.
I knew when I stepped out of my car at Isle La Motte and heard a little voice shout from the playground "KATE MESSNER is here!!" that it was going to be a special afternoon. Moments later, on my way into the building, I was greeted and tackled hugged enthusiastically by several excited readers.
This school visit brought another first — I was served lunch made by the third and fourth graders, and guess what they cooked up?
Eggplant Parmigiana! If you read THE BRILLIANT FALL OF GIANNA Z. you know that's a specialty of Gianna's grandmother, Nonna, so they thought it would be appropriate for our visit. (And it was delicious!)
After lunch, we talked about books and writing, and because this group included some younger students, too, I read a tiny bit of my upcoming picture book SEAMONSTER'S FIRST DAY. The kids laughed and laughed at Andy Rash's great illustrations and made me excited for this new book to be born. (We all have to wait a few more months, though…it'll be released this summer.)
I was told I needed to end my presentation just a bit early because the students had a surprise for me. They'd collaborated on a special project in art class…
A bright, beautiful sugar maple plaque! This weekend, I'll be hanging it up on the wall in my writing room — inspiration for stories yet to come and a reminder of the amazing readers I met today. Thanks, Alburgh and Isle La Motte students and teachers, for a wonderful day at your schools!