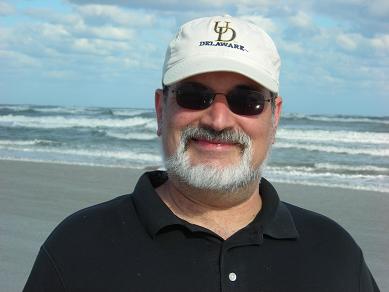 Good morning! Guest author David Lubar is here with your Monday morning mini-lesson. David is the author of about twenty book s for young readers as well as a game designer. You can read lots more about him on his website, but for now, he's joining us with today's mini-lesson.
Double Duty by David Lubar
         There's a scene in My Rotten Life where the main character accidentally ruins dinner. In the first draft, this moment is followed with:
            Dad grabbed the phone and ordered a pizza.
            That's a perfectly fine line. It lets the reader know what happened, and shows that the father isn't annoyed. But during one of my revision passes, I realized I could do a lot more with that line. I changed it to:
            "I'll order a pizza," Dad said, hitting number 2 on the speed dial.
            There are several things to notice, here. First, I preserved all the information from the original version. Dad is ordering a pizza. He's not visibly upset. But I also used the line as an opportunity to reveal information about the family. Obviously, they order pizza a lot. Going even deeper, some readers will catch the joke that not only is the pizzeria on speed dial, it is in the crucial #2 spot, usually reserved for friends or family.
            The thrust of this essay is that you, as a writer, should always look for opportunities to get extra work out of what you write. But, as a side note, I want to point out that "number 2 on the speed dial" is a great example of the reason why it is often better to show than tell. By giving the reader something to think about, I have inspired him or her to solve a problem, draw a conclusion, and experience a small "aha!" moment. Essentially, I've tossed out a small puzzle. The reader has interacted with my story. The reader has moved from passive to active. This is one way to get your reader immersed in your story. Immersion is good.
            But, back to the topic at hand, always look for ways that you can get extra mileage out of your prose. Let's start, right off the top, with titles. It's great when a title has more than one meaning, or when it foreshadows something about the story (without giving away enough to spoil any surprises). Since I write a lot of short stories, I have the pleasure of inventing titles a lot more often than novelists. (Not counting those novelists who write a book a week.) In the next Weenies collection (a series of short-story collections currently comprising seven books), I have a story about a boy trapped in a butcher shop. The meat in the case pulls together to form a monster. The working title was "The Butcher Shop." In the end, I called it "Dead Meat." Deliciously, this title carries a variety of meanings.
            In Extremities: Stories of Death, Murder, and Revenge (I feel compelled to point out that I'm a much nicer guy than my writing might indicate), the story about a boy who is deciding which city to run away to is called "Split Decision." There's an added irony to this word choice that I hope resonates with the reader once the full meaning of the ending sinks in. (Given that most author essays on any topic contain some degree of book promotion, I guess I can't claim it's a coincidence that I arranged things so this essay appeared the same week Extremities launched.)
            Another great place to look for economy and utility is in dialogue. I will often mingle action and dialogue. This keeps the story moving, and conserves words. For example, consider a scene like this (which I'm writing at this very moment as an example, so it will probably not be deathless prose):
            I got in the passenger side of Jake's Mustang. He slipped behind the wheel and fired up the engine. We pulled away from the curb and took a left on Baker St.
            "Do you think Angie will be at the party?" I asked.
            "Sure," he said. "She loves costume parties."
            "I hope I don't look stupid," I said. "I think Robin Hood might have been a bad choice. I'll have to carry this ridiculous bow all night."
            "You always look stupid," Jake said. "You should concentrate on not looking stupider. That would be a win."
            Okay. That's not a bad scene. But we can compress it and make it flow by letting the action take over for some of the uses of "said." (Though "said" is invisible, and nearly always fine to use.) I'll take a shot at it. Again, I'm doing this in real time, on the fly, so you can see revision in action.
 (1)      I got in the passenger side of Jake's Mustang. "Do you think Angie will be there?"
            "Sure. She loves costume parties." He got in and pulled away from the curb.
(2)       "I hope I don't look stupid," I said as I went through the contortions necessary to stash the longbow in the back seat. "Maybe Robin Hood was a bad choice."
"You always look stupid," Jake said. He turned onto Baker St. "You should concentrate on not looking stupider. That would be a victory."
            The purest example of what I'm talking about is in #1. Dialogue and action are combined, with no use of "said." I also eliminated some of Jake's actions that didn't need to be stated. (Again, they don't have to be removed, but if they stay, they should be there for a reason.) Two side notes. I changed "be at the party" to "be there" to avoid the repetion of "party" with "parties." It also adds a tiny bit of suspense as the reader wonders where "there" is. (Capote fans will know it's not in Kansas.) Also, "He got in and pulled away…" is awkward. I'd change in on the next revision. I might need to add a sentence, since there are several actions being covered. (Getting in the car, starting it up, pulling away from the curb. Any or all of these might not need to be stated. But we don't want the reader to think Jake is still on the outside, and then be jolted when he starts driving. Sadly, it's often possible to make things worse when trying to make them better.)
            In #2, I left in the "said," to show that this is always an option, and blended it with an action, but I also did something more important. I not only combined the action with the dialogue in the paragraph, but found an opportunity to reveal a bit about the main character, who doesn't think about stashing the bow until he is in the car. (In the next pass, I'll have to do research to see whether Mustangs have a back seat. Often, our additions lead to a need to change something else. And I'll have to decide whether Jake has to duck during the bow stashing.)
            In #3, I used "said," and then a separate action. There are infinite ways to handle these things. The trick (or art) is to find the version that is most pleasing to your own ear, but to also develop an appreciation for prose that serves more than one function. The other trick is to only do this when it improves the passage.
            Take a careful look at any descriptive passages in your work. These are often great candidates for compression since we tend to describe things as they play out in our linear thoughts. Backstory and other passages communicating essentail information can also be enlisted to carry extra loads. Look for ways to use them to reveal character or solidify setting. Merge them with action when it makes sense. Combine minor characters, too, if you can.
            One final word. I approach all of this as an enjoyable mental task, an art, and a challenging puzzle. How can I do more with this sentence? It's fun. It's rewarding. And your readers will appreciate it almost as much as you do. Happy writing. And happy reading. I understand there are some wonderful books hitting the shelves this week.
Note from Kate: Thanks, David! In the comments today, feel free to share a snippet from your work-in-progress that you think illustrates this – or simply reflect/ask questions about today's lesson. Happy writing!