We have a house guest this week.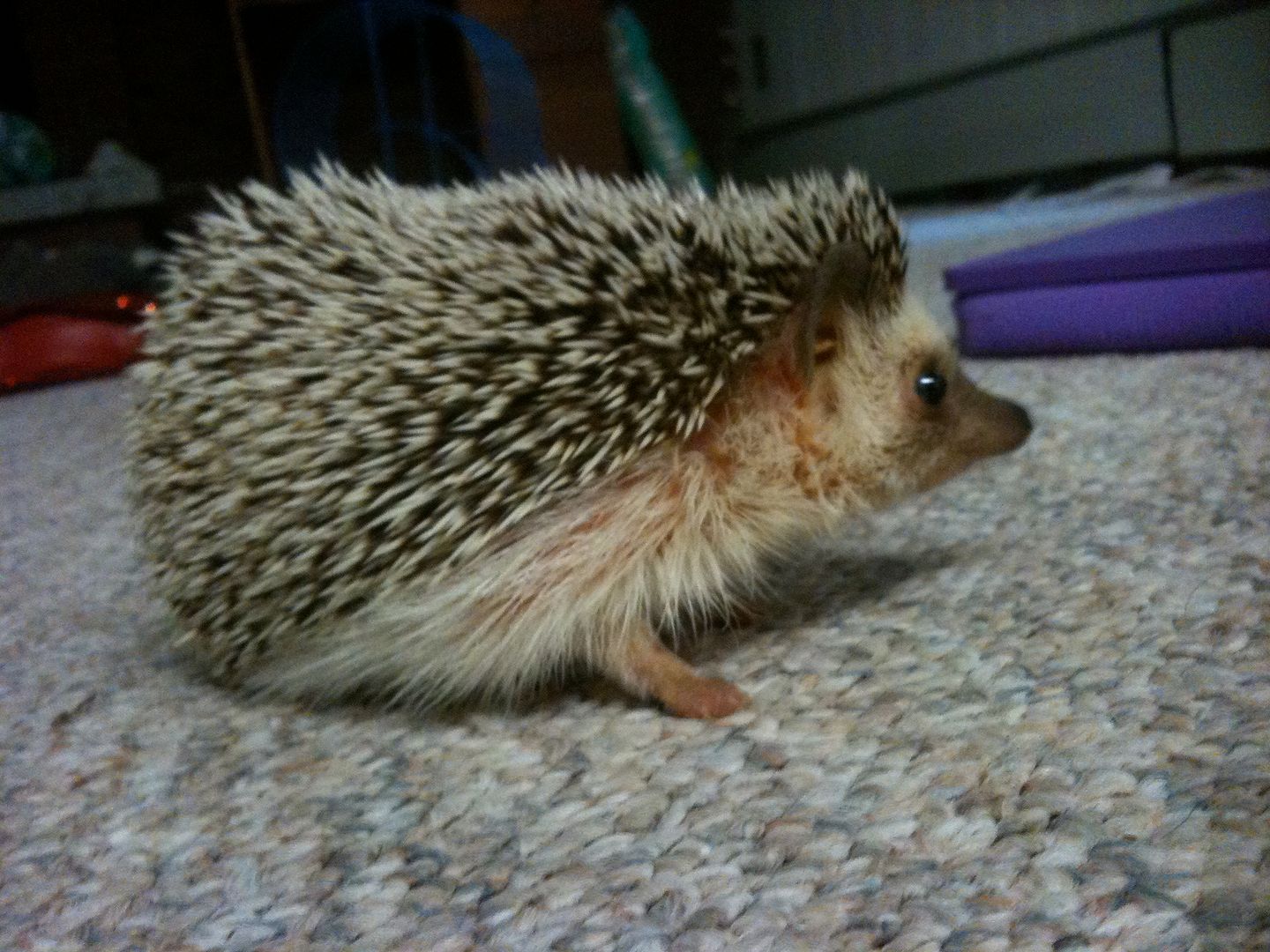 This is 's African hedgehog, Hermione. Our Dumbo rats, Chester and Guy, are being kind enough to share their basement rec room with her this week so daughter can babysit while Marjorie is away. Don't worry…they have separate cages, though we did take them out to let them sniff one another tonight. I imagine it went something like this:
Hermione: Rats? I'm sleeping in a room with rats?
Guy: Bonjour! (Guy is French Canadian…We bought him from a breeder in Montreal.) Do you live here now? You're cute, but you're prickly.
Chester: Are there any more carrots?