Welcome to the Authors Who Skype with Classes & Book Clubs List!  I'm Kate Messner, the children's author and educator who maintains this site.  I started it because I've found that virtual author visits are a great way to connect authors and readers, and I realize that many schools facing budget troubles don't have the option of paid author visits. With that in mind, this is a list of authors who offer free 15-20-minute Q and A sessions with classes and book clubs that have finished reading one of their books. As an author, I offer free Skype chats for the following titles: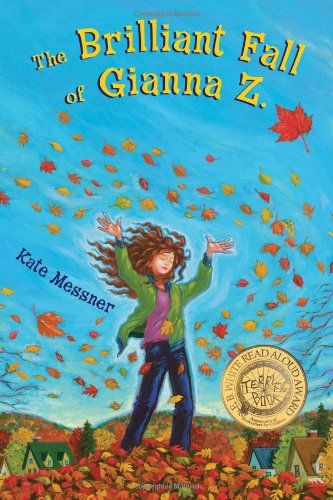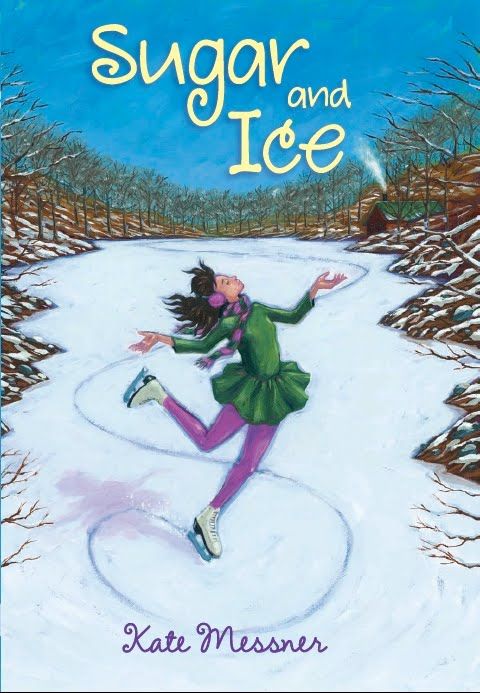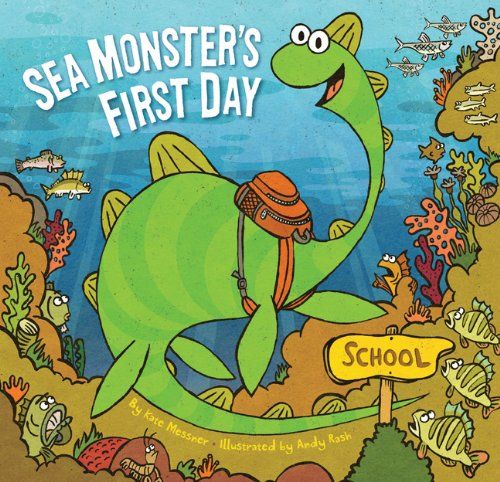 (Please check book release dates! Upcoming titles are also listed; Skype visits available upon book's release!)

If you're interested in booking a "virtual visit" with me, please visit my website or drop me an email (kmessner at katemessner dot com). 

How does a Skype virtual visit work?  Click here to read a blog entry about my students' virtual visit with the fantastic Laurie Halse Anderson. It includes an overview of how a Skype chat with an author might work, as well as tips for teachers, librarians, & book club organizers to help your virtual visit run smoothly.  You can click here to read my first School Library Journal technology feature on Skype author visits, called "Met Any Good Authors Lately? Classroom Visits Can  Happen Via Skype" and this follow-up SLJ feature, "An Author in Every Classroom: Kids Connecting with Authors via Skype. It's the next best thing to being there."  There's also an ever-growing list of authors who offer both free and paid Skype visits at the Skype An Author Network.

Important note for teachers & librarians: Please check with the author via email to be sure he or she still offers free Skype chats before you purchase books or make plans. (Some authors offer only a limited number of free Skype visits, and some who start out offering free visits begin to charge later on.  I don't always get those updates right away.)  And authors…if you're on this list but no longer offer free Skype visits, please let me know.

Authors Who Skype With Classes & Book Clubs (for free!)

The following authors offer free 15-20-minute Skype chats with book clubs and classes that have read one of their books! (Many also offer more in-depth virtual visits for a fee.) To arrange a virtual visit, check out the authors' websites for book choices and contact information.  Then ask for their books at your favorite bookstore or visit IndieBound to find a store near you!

For Middle Grade Book Clubs (Ages 8-12)

Sarah Albee
John David Anderson
R.J. Anderson
Aubre Andrus
Hannah Barnaby
Dale Basye
W.H. Beck
Eric Berlin
Julie Berry
Ellen Booraem
F.T. Bradley
Larry Dane Brimner
Christine Brodien-Jones
Susan Taylor Brown
Leslie Bulion
Stephanie Burgis
Dori Hillestad Butler
Jennifer Cervantes
Elisabeth Dahl
Katie Davis
Kenneth C. Davis
Karen Day
Julia DeVillers
Erin Dionne
Bonnie Doerr
Gail Donovan
Kathleen Duble
Kathleen Duey
Brianna DuMont
Sarah Beth Durst
Deva Fagan
Mary Cronk Farrell
Greg Fishbone
D. Dina Friedman
Dee Garretson
Donna Gephart
Chris Grabenstein
Mike Graf
Danette Haworth
Bridget Heos
Tess Hilmo
Sara Lewis Holmes
Jacqueline Houtman
Lynda Mullaly Hunt
Michele Weber Hurwitz
Mark Jeffrey
Jess Keating
Lynne Kelly
Derek Taylor Kent
Rose Kent
Morgan Keyes
Kristen Kittscher
Jo Knowles
Jane Kurtz
R.L. LaFevers
Irene Latham
Jessica Leader
Lindsey Leavitt
Claire Legrand
Debbie Levy
Joanne Levy
Cynthea Liu
Nikki Loftin
C. Alexander London
Dayna Lorentz
Eric Luper
JoAnn Early Macken
Torrey Maldonado
Leslie Margolis
Nan Marino
Stephen McCranie
Robin Mellom
Kate Messner
Rita Murphy
Richard Newsome
Barbara O'Connor
Wendy Orr
Ammi-Joan Paquette
Mitali Perkins
Erica Perl
Sarah Prineas
Katie Quirk
Candice Ransom
Laura Resau
Olugbemisola Rhuday-Perkovich
Yolanda Ridge
Karen Romano Young
Madelyn Rosenberg
Kurtis Scaletta
Augusta Scattergood
Laura Schaefer
Lisa Schroeder
Heidi Schulz
Adam Selzer
Laurel Snyder
Margo Sorenson
Tricia Springtubb
Anna Staniszewski
Catherine Stine
Jane Sutcliffe
Melissa Thomson
Jennifer Trafton
Anne Ursu
Greg van Eekhout
Nancy Viau
J and P Voelkel
Cynthia Willis
Dianna Winget
Barry Wolverton
Barbara Wright
Tracie Vaughn Zimmer
For Teen Book Clubs
(Also check out the list of adult authors below; many also work with teens.)
Karen Akins
E. Kristin Anderson
R.J. Anderson
Ann Angel
Heidi Ayarbe
Kim Baccellia
Pam Bachorz
Cyn Balog
Tracey Baptiste
Janice Gable Bashman
Lauren Bjorkman
Amy Brecount White
Sarah Rees Brennan
Larry Dane Brimner
Jessica Burkhart
Kay Cassidy
Angela Cerrito
Crissa-Jean Chappell
Ellen Dee Davidson
Kenneth C. Davis
Christa Desir
Stephanie Diaz
Jaclyn Dolamore
Kathleen Duble
Kathleen Duey
Sarah Beth Durst
Debby Dahl Edwardson
Beth Fehlbaum
Alison Ashley Formento
Megan Frazer
D. Dina Friedman
Margie Gelbwasser
David Macinnis Gill
Carla Gunn
Teri Hall
Brendan Halpin
S.A. Harazin
Sue Harrison
Cheryl Renee Herbsman
Jim C. Hines
Jennifer Hubbard
Jennifer Jabaley
Denise Jaden
Lisa Jahn-Clough
Christine Johnson
Tara Kelly
James Kennedy
Jo Knowles
Daniel Kraus
Nina LaCour
Marie Lamba
Kristen Landon
Lindsey Lane
Claire Legrand
Anita Liberty
Sarah Darer Littman
Cynthea Liu
Dayna Lorentz
Elisa Ludwig
Eric Luper
Sarah Maclean
Torrey Maldonado
Leslie Margolis
Peter Marino
Neesha Meminger
Dawn Metcalf
Marissa Meyer
Lynn Miller-Lachman
Megan Miranda
Saundra Mitchell
Mike Mullin
Elisa Nader
Greg Neri
Patricia Newman
Caragh O'Brien
Sarah Ockler
Micol Ostow
Maria Padian
Ammi-Joan Paquette
Jackson Pearce
Ashley Perez
Mitali Perkins
Erica Perl
Amy Plum
Gae Polisner
Laura Resau
Beth Revis
Olugbemisola Rhuday-Perkovich
Lena Roy
Amy Kathleen Ryan
Carrie Ryan
Peter Salomon
Sydney Salter
Karen Sandler
Lisa Schroeder
Inara Scott
Adam Selzer
Kristina Springer
Alison Stine
Catherine Stine
Laurie Stolarz
Tiffany Trent
Melissa Walker
Carly Anne West
Elaine Wolf
Mary Rose Wood

For Adult Book Clubs
(Also check out the authors listed above; middle grade & teen novels can be great book club selections!)

Michele Albion
Alma Alexander
Amy Alkon
Christa Allan
Charlene Ann Baumbich
Sandra Gulland
Carla Gunn
Sue Harrison
Sarah Maclean
Louise Mathewson
Maryann McFadden
Kitty Morse
Olugbemisola Rhuday-Perkovich
Kelly Simmons
Garth Stein
Gwendolyn Zepeda
Picture Book Clubs for Younger Readers  (4-8)
Marsha Diane Arnold
Mike Artell
Louise Borden
Larry Dane Brimner
Susan Taylor Brown
Leslie Bulion
Tracey M. Cox
Katie Davis
Erin Dealey
Lori Degman
Elizabeth Dulemba
Kathy Duval
Carol Gordon Ekster
Jonathan Emmett
Jill Esbaum
Carol Gordon Esker
Alison Ashley Formento
Sonia Clark Foster
Laurie Jacobs
Lisa Jahn-Clough
Jess Keating
Jane Kohuth
Jane Kurtz
Lindsey Lane
Kara Lareau
Tara Lazar
Deb Lund
JoAnn Early Macken
Wendy Martin
Kate Messner
Jamie Michalak
Kim Norman
Debbie Ridpath Ohi
Wendy Orr
Ammi-Joan Paquette
Erica Perl
Jean Reidy
Candice Ransom
Madelyn Rosenberg
Barb Rosenstock
Michael Shoulders
Margo Sorenson
Jane Sutcliffe
Debbie A. Taylor
Nancy Viau
Jennifer Ward
If you're an author of a traditionally published book who would like to be added, please email me (katemessner books at gmail dot com) with your name, website, and publisher, and whether you write picture books, MG, YA, or adult.  For the sake of being clear, traditionally published means published in print by a widely recognized children's book publisher. I recognize that e-books and self-published titles are also part of the publishing world, but a list that encompasses all of those would simply be too overwhelming for me to maintain. If someone would like to start a list of ebook and self-published authors who Skype, I think that would be great, and I'll happily link to it here. So again…this is a list of traditionally published authors who offer FREE 20-minute Skype chats with classrooms & book clubs that have read one of their books.

If you're a bookseller or book club member, teacher, or librarian, thanks for stopping by – and feel free to comment with any questions!